APU offers ″Academic Advising″ for students in order to help them identify and achieve their goals both academically and personally. Advising is conducted through meetings with university faculty and staff, and aims to enable students to achieve the following.
Awareness and utilization of the APU multicultural learning environment
Smooth transition into university student life
Creation of an education plan
Following one's own study plan responsibly
Individual Academic Advising
Students need to make a reservation in advance. To make a reservation, please visit the Academic Office or check the schedule via link below and send an email to the Academic Office (advising@apu.ac.jp) with 1) your name, 2) your student ID number, 3) date and time desired for appointment, 4) issue you wish advice on, 5) your mobile phone number.
If your schedule does not match any of the time slots shown below, please contact us.
Timetable (AY 2019 Fall Semester)
Each advisor's available times are as follows.
Mon., 4th period Prof. SHIN
Thu., 4th period Prof. TSUTSUI
Thu., 5th period Prof. HICKS
Please click here for the schedule.
Academic Advising: Our Advisors
You can speak with any of our three academic advisors about any worries you may have.
Location
The Advising Room is on the 1st floor of the library (Build. D) Map
Your Concerns
You can speak with an advisor on any issue, large or small. Please consider academic advising for the following topics, or for any other questions you wish to ask.
Difficulty getting used to being at university
Time-management problems
Help with study methods
Unsure what to do now to prepare for your future
Unsure how to write reports
Feeling lost or unsure and wanting to talk with someone
If the situation is extremely urgent, please visit the appropriate office or the counseling room. Additionally, for questions or advice regarding scholarships, please visit the Student Office.
Advising Session
The Academic Office provides sessions to students aimed at helping with their studies.
The topic differs every session, but anyone can join any session freely.
We look forward to seeing you there. Please check the Campus Terminal for more information.
Advising Session Schedule (AY2019 Fall Semester)
Session Contents
Instructor
Date and Time
Language
Jumonji-Cafe
~Tips for Cross-Cultural Adaptation~
TSUSTUI Kumiko
4th period, October 30th, 2019
English/Japanese
MBTI
SHIN Kimie
TBA
Japanese
MBTI
ISOMINE Sei
TBA
English
Pictures from previous Advising Sessions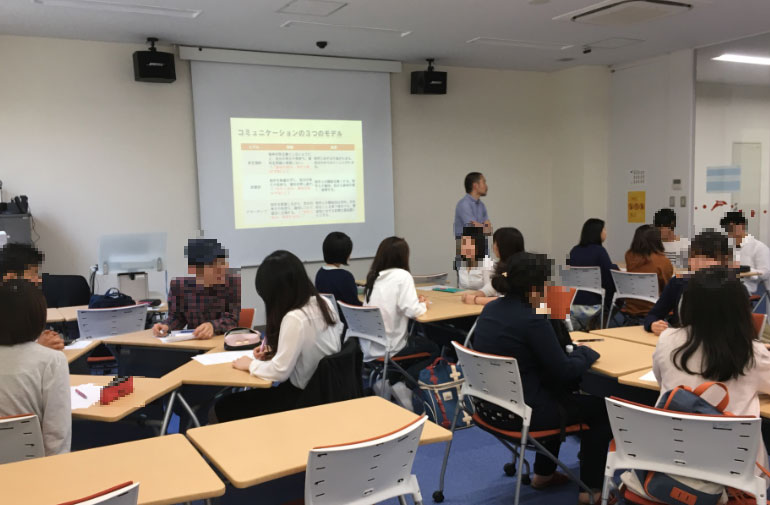 AY 2017 SP Assertive Communication Session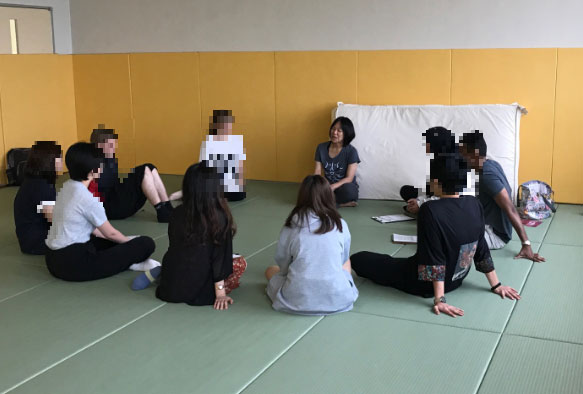 AY 2017 SP Stress Management Session