The Writing Center was created in April of 2011 with the aim of improving both the English and Japanese academic writing abilities for undergraduate students. This is a place for you to check the level of your writing skills, as well as improve them. Feel free to visit the Writing Center not just for help writing class reports, but also any other kind of writing support you may need. Refined writing skills are crucial, not only as a student here or at any other university, but in the working world as well. Please make the most of the services the center has to offer to gain the writing skills you need!
Concept
"To produce better writers, not better writing"
The APU Writing Center provides students with workshops and individualized teaching, with the goal of nurturing "self-reliant writers" through supporting students wanting to improve themselves. "Self-reliant writers" are those who are able to notice problems in their own writings and make corrections by themselves.
Support
At the Writing Center, undergraduate students can get one-on-one individualized instruction with one of our tutors. If you have ever had any of the following concerns, please visit us for assistance!
"I was assigned a paper in class, but I don't know what I should write on, or how to write about it…"
It's ok, even if you haven't started writing yet. By discussing the topic with a tutor, we will help you put your thoughts together and make them into writing.
"I finished my report, but I don't know if it's really OK the way it is… Can someone look it over?"
Tutors will not correct or do any touch ups to your text, but will help you to find potential problematic points in your writing by yourself. This is the first step in becoming a "self-reliant writer".
Class writings can be assisted by domestic student tutors for Japanese-based assignments, and international student tutors for English-based assignments. Each session is 40 minutes.
PLEASE NOTE!
We will not be held accountable in any way for your grades. (Even if the text you brought to the writing center gets an F, we are not responsible for that)
We will not proofread your reports.
We will not read over, think over, or write about reference materials for you
We will not check for grammar mistakes just before your report's submission deadline.
The Writing Center is for undergraduate student use only. Graduate school students will not be accepted.
We are not able to help with the following types of documents:

masters level class reports
masters thesis, doctorate thesis
resumes (CV)
cover letters
graduate school applications
foreign exchange applications
scholarship applications
translating reports
Make a Reservation
Reservation System :
https://reg18.smp.ne.jp/regist/is?SMPFORM=meof-qbrft-3655acb290b78095c4cec458725b0ec4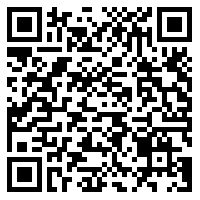 You must bring a hard copy (on paper) of your writing assignment.
(*If you haven't yet started writing your assignment, this is not required.)
2019 Fall Semester Writing Center Hours
【Japanese】
October 28, 2019 - November 19, 2019
November 27, 2019 – January 28, 2020
【English】
October 28, 2019 - November 19, 2019
November 27, 2019 – January 28, 2020
※Writing Center will be closed during the final exam and quarter break.
【Japanese】
| | | | | | | |
| --- | --- | --- | --- | --- | --- | --- |
| Period | Time | Monday | Tuesday | Wednesday | Thursday | Friday |
| 3 | 12:25-14:00 | Open | Open | Open | Open | Open |
| 4 | 14:15-15:50 | Open | Open | Open | Open | Open |
| 5 | 16:05-17:40 | Open | Open | Open | Open | Open |
| 6 | 17:55-19:30 | Close | Close | Close | Close | Close |
【English】
| | | | | | | |
| --- | --- | --- | --- | --- | --- | --- |
| Period | Time | Monday | Tuesday | Wednesday | Thursday | Friday |
| 3 | 12:25-14:00 | Open | Open | Close | Open | Open |
| 4 | 14:15-15:50 | Open | Open | Close | Open | Open |
| 5 | 16:05-17:40 | Open | Close | Close | Close | Open |
| 6 | 17:55-19:30 | Open | Open | Close | Open | Open |