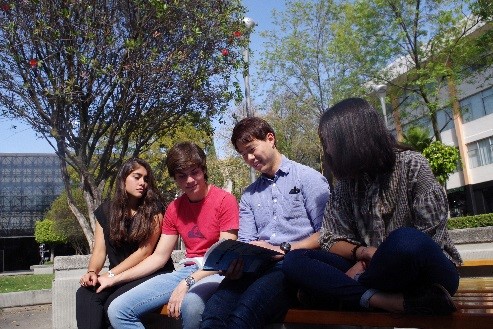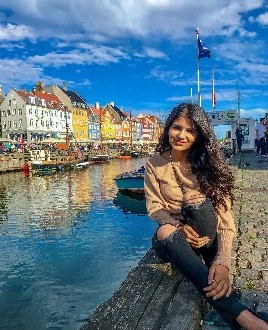 Overseas Student Exchange
The aim of the APU Overseas Student Exchange Program is for students to further deepen the knowledge, and develop the skills they have acquired at APU's respective colleges through taking curricular courses at partner universities. The current trend towards a more global society is generating greater demand for individuals with language proficiency, applied knowledge in specialized fields and the flexibility to negotiate environments of cultural diversity. The Overseas Student Exchange Program gives students the time to cultivate these attributes in a more comprehensive manner.
One Year / One Semester Program
APU's student exchange program emphasizes the experiences that are gained overseas – experiences that would not be possible at APU. To ensure that they can gain the most out of their time overseas, students need to have the appropriate level of language ability and GPA as well as a clear plan for their studies.
APU partner universities are not limited to regions in which English or AP languages are spoken. Institutions in other regions also offer courses taught in an English-language medium, allowing students to choose from a diverse range of overseas study destinations. In accordance with APU Student Exchange Agreements, students need only pay tuition fees to APU during their time abroad. They will be exempt from tuition fees at their host university.
APU Student Exchange Program Destinations / Student Exchange Reports
APU is constantly working to add further universities to this program, providing opportunities for overseas student exchange in a range of different countries and regions. As of April 2019, APU has partnerships with 148 universities in 49 countries and regions.
APU Student Exchange Program Destinations / Student Exchange Reports (XLSX) (updated on October 29, 2019)
Host universities that the Academic Office recruits exchange applicants for will be decided each semester based on the balance of incoming and outgoing students with each host university and other deciding factors such as the host university's academic calendar.
There are cases where the eligibility requirements may change (language proficiency requirements, GPA requirements, etc.) Please refer to the latest student exchange application information and the university list for further details.
Students are able to apply for APU's internal screening with a TOEFL ITP score. However, there are host universities that will only accept official TOEFL scores as a measure of language proficiency. Students applying to such universities should plan on taking official TOEFL tests or IELTS as frequently as possible.
Scholarships
Language Proficiency Exams
[Exams you can take at APU]
TOEFL ITP
IELTS
[Exams you can take outside of APU]
IELTS: Eiken Foundation of Japan / Japan Study Abroad Foundation
TOEFL iBT: ETS
2020 Fall Departure Program -2nd Round-
[Application Period] Wed., December 11, 2019 – Tues., January 7, 2020 (4:30 PM)
[University List] 2020 Fall University List 2 (XLSX) (December 13, 2019)
[Application Information] 2020 Fall Application Information for Overseas Student Exchange (PDF)
[Guidance Session] 5th period, Wed., December 11, 2019, <J> F209 <E> F210
[Application Procedures]
Please read the application information and the following instructions carefully to complete the online application. Your application will be accepted upon completion of the following two steps. Incomplete applications will be automatically rejected.
Step 1 : Applicants will be asked to upload a "Digital ID Photo," "Statement of Financial Support," and "Copy of English Proficiency Score" at the end of the online application.

① Digital ID Photo
Applicants should be facing forward and must not be wearing any hats, masks, or sunglasses. A photo taken within the past six months is preferable.
-The file name must match this format, "Photo_Student ID number_your name."
E.g. Photo_11111111_RITSUMEIHanako.jpeg

② Statement of Financial Support (PDF)
-Please ask your financial sponsor to download this form from the above link:
Ask them to sign the form and add your signature as well.
- The file name must match this format, "Financial_Support_Student ID number_your name."
E.g. Financial_Support_11111111_RITSUMEIHanako.pdf

③Copy of English Proficiency Score (PDF)
-Please submit a copy of an English score (TOEFL/IELTS) which meets the language requirements on the "2020 Fall University List 2."
-You can submit a web score or an expired score for the internal screening. Please be aware that you must submit a copy of the original score once accepted (unless applying to a host university which does not require submission of English scores).
-English-basis students must also submit an English language proficiency score.
-The Admissions Office will not return the score which has been submitted at the time of the entrance exam.
-The file name must match this format, "Score_Student ID number_your name."
E.g. Score_11111111_RITSUMEIHanako.pdf
Step 2 : Complete the Online Application. (Lime Survey / English Only)
-The online application must be completed in English.
-Your application will not be considered if you fail to complete the required essays and statement of purpose, or if your responses are well under the word requirement.
-Upon completion of the online application, please click "Print your answers" to print the application record out. For any inquiries, please bring this application record with you to the Academic Office.

<Important Notice>
Hong Kong has been experiencing continued unrest. Some host universities in Hong Kong have already decided to stop receiving exchange students for Spring 2020. Students applying to host universities in Hong Kong should note that the Fall 2020 exchange program to Hong Kong may be subject to cancellation as the situation continues to unfold. A student's exchange to Hong Kong may be cancelled in the following cases:

1. A host university ceases to offer classes.
2. A host university ceases to receive inbound exchange students.
3. The Ministry of Foreign Affairs Overseas Travel Safety Information indicates the following "travel advice and warning" for travel to Hong Kong: Level 2 (avoid non-essential travel).
4. Classes are no longer offered face to face and switch to an online format.
At APU's discretion, a student's exchange to Hong Kong may be cancelled for reasons other than those specified above.
Past Applicant Information
2020 Spring Departure Program (Application closed)
1st Round [Application Period] Wed., April 10, 2019 – Tue., May 7, 2019 (4:30 PM)
2nd Round [Application Period] Wed., June 5, 2019 – Tue., June 25, 2019 (4:30 PM)
[University List] 2020 Spring University List (XLSX)
2020 Fall Departure Program 1st Round (Application closed)
1st Round [Application Period] Wed., October 9, 2019 – Mon., November 4, 2019 (4:30 PM)
Contact
Student Exchange Coordinator: Fujimura / Andres / Kevin
Academic Office
+81-(0)977-78-1101
outbound@apu.ac.jp
Related Pages