2019 Spring Semester
Application Period
2019 Spring Semester : April 4, 2019 (Thu) - April 24, 2019 (Wed) 16:30
Application Requirements
2019 Spring Semester FIX Application Requirements (PDF)
Eligibility
Japanese-basis students
English-basis students who have completed their required Japanese language subjects
Graduate students
If you are interested, please take a free aptitude test.
Aptitude Test
Conducting Period
April 4, 2019 (Thu) - April 23, 2019 (Tue) 17:30 *Weekdays only except for Wednesdays
Conducting Time
12:30-17:30 during the conducting period above
*It takes about 30 minutes per subject.
*You may take multiple subject tests.
Location
FIX Booth at PANGAEA 3 "Dialogue Area" (Library 1F)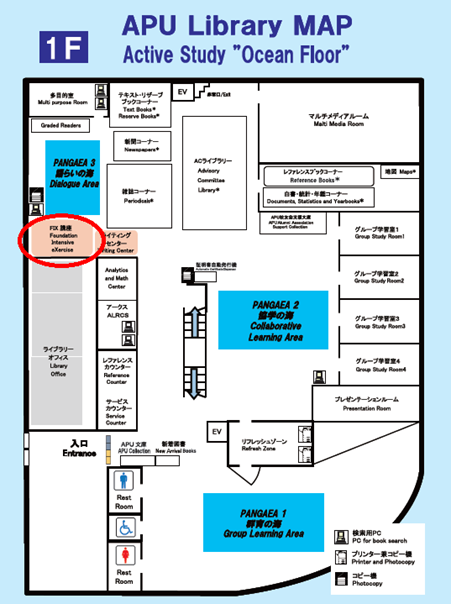 Student's Experiences
Please click here to see the voices of the FIX Course [Japanese] participants.