Outbound Programs
The off-campus study programs at APU give students the opportunity to stretch their horizons as they engage with the world beyond campus. The wide variety of programs offered enable students to utilize co-learning, research, and analysis in areas and regions both near and far.
These outbound programs support students in four broad categories: Cross-cultural communication, language acquisition, major studies, and career development. For students who want to experience even more than the already rich opportunities available on APU's multicultural campus, off-campus study programs offer diverse opportunities all over the world for students to learn and grow.
The diversity of programs available enable students to find a program that matches their individual interests and goals. When participants return, APU gives them the ability to contribute what they have learned, deepening their own learning while enriching the APU environment for their fellow students.
By enabling students to venture into the wider world and study together with people from other cultures and ways of life, these off-campus study programs support and realize APU's founding vision of freedom, peace, and humanity, mutual international understanding, and the future shape of the Asia Pacific region.
"Put your knowledge into practice"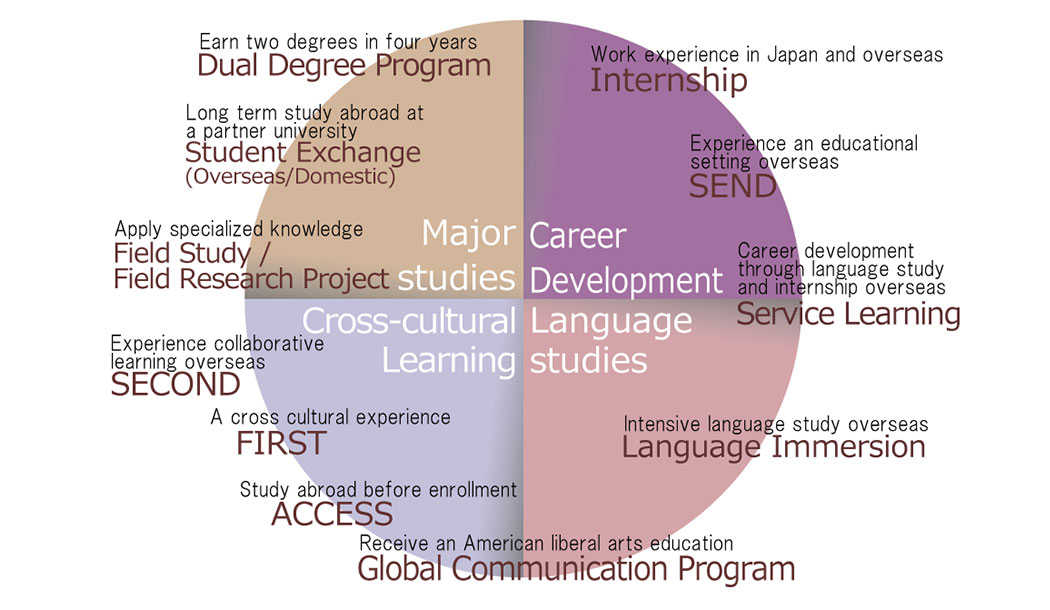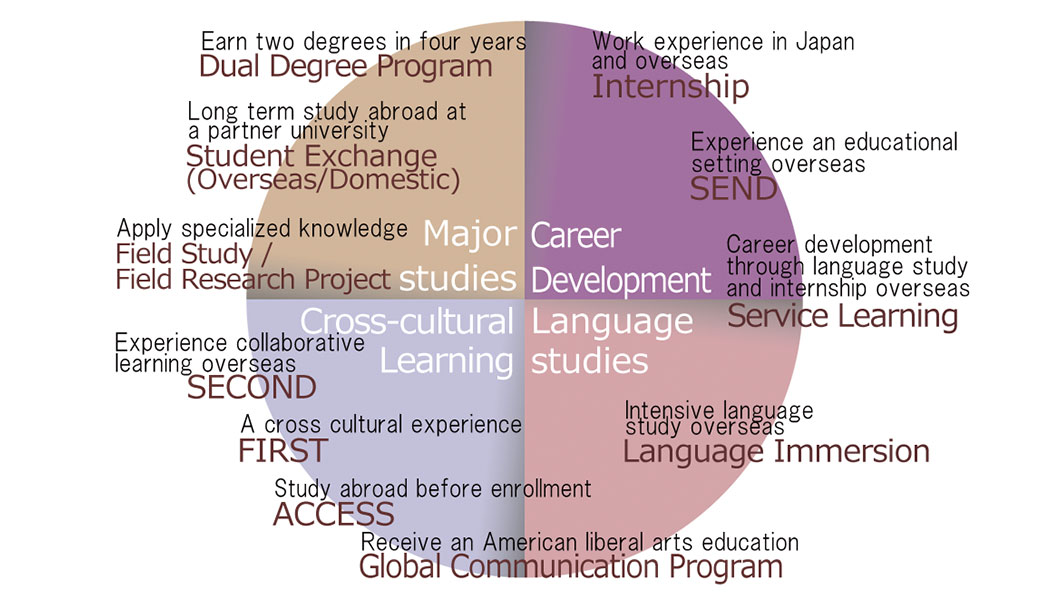 Please see the list of available programs.