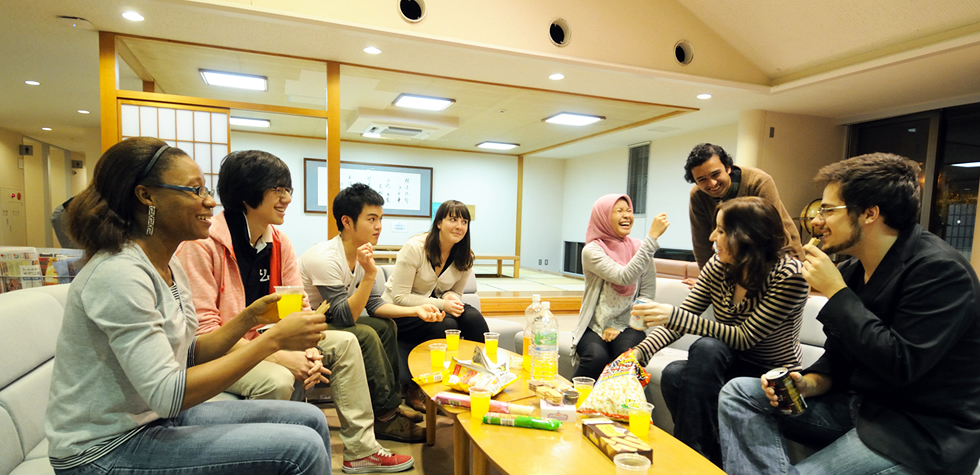 Outbound Programs
Life at APU requires students to think, learn, and experience in a multicultural and multilingual environment. In this way, students develop the skills and knowledge they will need out in the real world. At APU, we offer this practical learning style through "Off-campus Study Programs" and we encourage students to make the most of our available range of programs.
Throughout the academic year, APU provides a range of Off-campus Study Program opportunities including long-term exchange programs offering students the chance to study major-specific subjects at one of our partner universities located in 47 countries and regions around the world, as well as short-term exchange programs for students to carry out field studies or develop their foreign language and communication skills.
In order to ensure that new entrants can steadily develop a greater interest in different cultures, begin planning their overseas study options, and also start thinking about their future careers, APU offers a range of learning programs and opportunities that fit students' different goals, timeframes, and finances.
The University also offers a comprehensive study abroad support system including pre-departure support, and career and employment support for students upon their return to APU.
Please see the list of available programs.
Inbound Programs
APU offers the Gateway Program, an intensive Japanese language program, and 1 semester/year study abroad/ exchange program. We call these incoming programs "Study@APU programs" and we welcome students from many different countries and regions.
In addition to the classes offered in each program, incoming students can participate in various extracurricular activities such as student clubs and local exchange.
Why don't you join us in this multicultural and multilingual campus which cannot be found elsewhere in the world? At APU, you will not only deepen your knowledge of Japan and the Asia Pacific but gain the necessary skills to play an active role in the global society.
APU faculty, staff, and students are looking forward to the day that you become a part of this multicultural learning community.