Communication
Sense of Diversity
Use of Foreign Language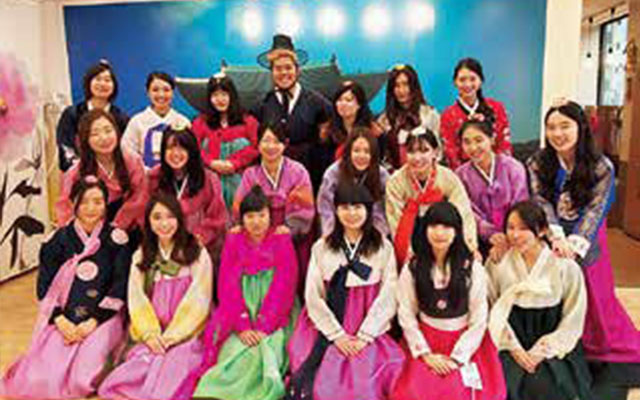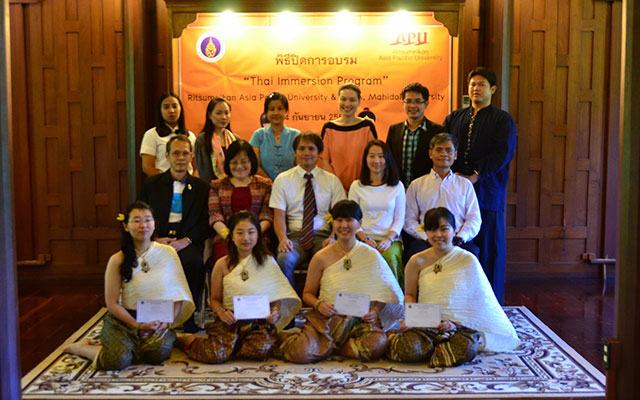 Language immersion programs are intensive language learning programs heldduring Summer or Winter breaks at foreign universities or their affiliated languageschools in order to boost the students' language ability. By immersing themselves in a foreign environment for 24 hours a day, students will not only gain practical language skills but also learn about the host country's culture and customs by interacting with local people and participating in activities as well as develop intercultural adaptability. Moreover, in order to take full advantage of the educational opportunities in the host country, pre-program lectures will be held before the departure and post-program lectures after the students' return to reflect on what they learned in the host country and link it to their future studies at APU.
Period:
August- September (3 - 5 weeks)
February- March(3- 5 weeks) ※Only AP Language programs will be conducted
Accommodation:
Homestay, university dormitory or other accommodations such as hotels
Country/Area:
English Immersion : New Zealand
AP Language Immersion : China, Korea, Thai, Vietnam, Indonesia, Mexico
Application Period:
Differs according to the programs
No. of participants:
10- 30 students ※Differs according to the programs
Eligibility:
English Immersion : Japanese basis student who fulfill the application criteria.
AP Language Immersion : Students who have completed level 1 in the program language or have equivalent language proficiency.
AP Language Immersion:
Students who have completed level 1 in the program language or have equivalent language proficiency.
Credits:
2 or 4 credits ※Differs according to the programs
Program Feature
・Pre-program lectures
・Risk management lecture
↓
・On-site study
(3-5 weeks)
↓
・Return to Japan
・Post-program lecture
TAKAOKA Kosuke(APS)
AY 2015 Summer Vietnamese Immersion Program
Now I am writing this in Vietnam! Currently I have been doing a long term internship at a Japanese language school in a southern mega-city, Ho Chi Minh city. From April 2016 my life here began, the very trigger for it was the Vietnamese Immersion Program in 2015. I just crossed here to know "Vietnam" and then got convinced that I was fated to live in Vietnam, so now I am preparing for realizing my future ambition here. As looking back that time, the Immersion meant not only learning languages but also an initial big step for my life and career. Immersion programs are highly recommended to you desiring to see the unknown of yourself!
BLACKWELL James Associate Professor
English Immersion Program Coordinator
Language immersion programs offer students a unique opportunity to speed up their language acquisition, experience life in another culture first-hand and develop the academic skills they will need in the future. This year, students will have the opportunity to study at the University of Auckland in New Zealand. In this program, students will learn how to conduct basic research in English by studying about the education system in New Zealand. Students will learn how to create questionnaires and they will visit schools in the Auckland area to interview students and observe the school environment. Students will also learn how to prepare an effective presentation in English and they will present the findings of their research to local students at Auckland University. In addition, students will have the opportunity to practice their English on a daily basis and learn about other cultures by living with a New Zealand family during the program. The New Zealand immersion program is challenging but stimulating and is excellent preparation for students who plan to apply for student exchange programs later in their degree courses.
SAUCEDO P. Carolina Lecturer
Spanish Immersion Program Coordinator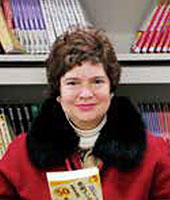 "Come to Taxco, Mexico and learn Spanish with us!"
This program will use a dynamic, practical and social approach in order to develop effective communication skills in Spanish. It will focus on developing the four language skills, (listening, speaking, reading and writing), as well as grammar, spelling and pronunciation. However, the most emphasis will be put on developing speaking skills while in Mexico.
Taxco, where the program will be held is just over 160 km southwest of Mexico City and one of Mexico' s most beloved colonial towns with traditional plazas and antique houses. Students will be able to have many interactions with native speakers while enjoying the local environment such as the colorful markets and participating in cultural activities as well as learning about the history of Mexico by making trips to important archaeological sites such as Xochicalco, Cuernavaca, and Tepoztlán.
HESARIANTI Alamanda Lecturer
Indonesian Immersion Program Coordinator
"Let's experience the hospitality of Indonesian people and the wonder of Indonesia with us!"
Indonesian Immersion program will be held for three weeks with the aim of gaining deeper knowledge about the Indonesian language and culture. By using the skills that students achieved through classes at APU which will support them in a basic conversation in an authentic context, students will be able to accerelate their language acquisition and will be able to communicate in Indonesian language. They will have chances to conduct simple interviews with Indonesian students or Indonesian native speakers and will report about their findings in classes. Also, they will be able to acquire survival Indonesian such as learning how to order a menu in a restaurant or how to buy public transportation tickets, etc. Moreover, they will be able to gain an understanding about the diverse Indonesian culture. Although the Indonesian program will be challenging, it will at the same time be very exciting so please consider joining!