Communication
Sense of Diversity
Use of Foreign Language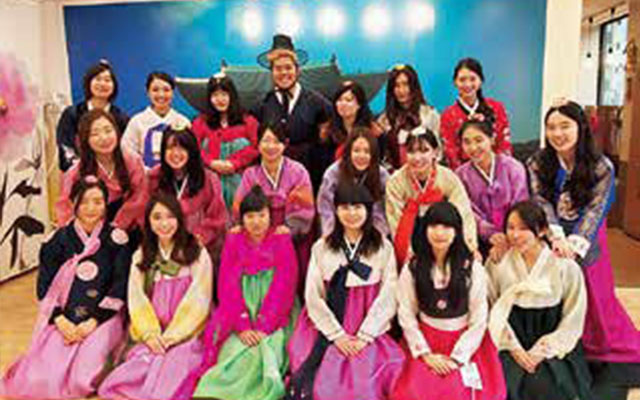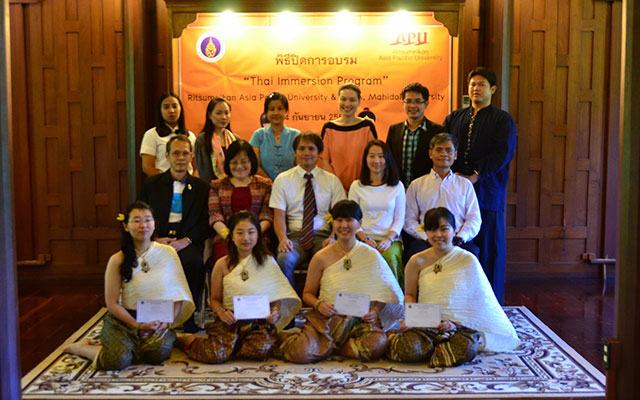 Language immersion programs are intensive language learning programs heldduring Summer or Winter breaks at foreign universities or their affiliated languageschools in order to boost the students' language ability. By immersing themselves in a foreign environment for 24 hours a day, students will not only gain practical language skills but also learn about the host country's culture and customs by interacting with local people and participating in activities as well as develop intercultural adaptability. Moreover, in order to take full advantage of the educational opportunities in the host country, pre-program lectures will be held before the departure and post-program lectures after the students' return to reflect on what they learned in the host country and link it to their future studies at APU.
Period:
August- September (5 weeks)
February- March(5 weeks)
Accommodation:
University dormitory or other accommodations such as hotels
Country/Area:
AP Language Immersion : China, Korea, Thailand, Vietnam, Indonesia
Application Period:
Differs according to the programs
No. of participants:
5- 25 students ※Differs according to the programs
Eligibility:
AP Language Immersion : Students who have completed level 1 in the program language or have equivalent language proficiency. (Some programs are available for students who have no basic language skills)
Credits:
4 credits ※Differs according to the programs
Program Feature
・Pre-program lectures
・Risk management lecture
↓
・On-site study
(5 weeks)
↓
・Return to Japan
・Post-program lecture
TAHARA Hiroki, Professor
Head of Asia Pacific Languages, Assistant Director, Center for Language Education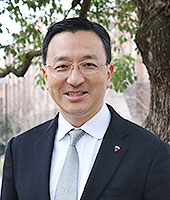 It is both natural and wonderful that students who enter APU want to study the languages of the Asia Pacific region. No matter which language you choose, there are many native speakers on campus. APU is an environment especially blessed for day-to-day cultural interaction and language study.
The program supplements this on-campus language practice with deeper and more intensive learning in the language?s home country. Small classes enable students to meticulously polish their skills. Moreover, students make the effort to use the language in daily life, experience a variety of cultures, and experience the feelings of hardship of life in a different country and gain the skills to overcome them. No matter the language or program you choose, the education you receive will go beyond simple vacation travelling and will profoundly enrich your university experience.
JUNG Jong Hee Tenured Senior Lecturer
Head of Korean Language, Center for Language Education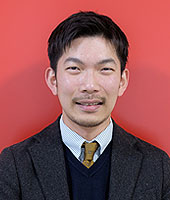 The Korean Immersion Program takes place at Korea University in Seoul.
Korea University celebrated the114th anniversary of its founding in 2019, and it was chosen as the number one private university in Korea in the 2018 version of the QS World University Rankings. Its large and beautiful campus where you can enjoy the changing seasons also has various facilities to make your life more convenient. It has a multicultural campus where around 35,000 students from all over the world come to learn together. The learning goal of the Korean Immersion Program is to help students develop Global Competency. You can also improve your listening, speaking, reading, and writing skills and strengthen your foundation for understanding other cultures. Of course there are also lots of fun activities! We are also planning on holding a program in Busan. Coming soon!
TIRANANT Phornrat Tenured Senior Lecturer
Head of Thai Language, Center for Language Education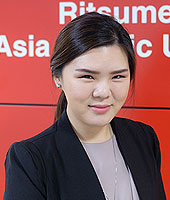 There is something for everyone in Thailand, including great cuisine, amazing shopping, ancient Buddhist temples, and long-term employment opportunities. No matter your motivation, language is the key. Thai Immersion is a great opportunity for APU students to study the Thai language intensively and gain exposure to Thai culture inside and outside the classroom.
The combination of experienced instructors and supportive language buddies will help you improve your language skills and equip you with the appropriate cultural knowledge for this five-week program. If you are interested in Thailand or have included Thailand in your future plans, the Thai Immersion Program will definitely give you a better understanding of "Thainess" and bring you one step closer to your goals.