(1 semester - 1 year) International Exchange at APU's 146 Partner Universities in 47 countries and regions (as of February 2017)
The Student Exchange Program is a program where students will study at one of APU's partner universities for either a semester or a year. The main course of study at the exchange destination will primarily consist of curricular subjects that correlate to the student's area of specialization here at APU. There may be cases where the host university may limit a student from registering for certain courses or requiring a student to take additional language subjects ("English as a Second Language" subjects, etc.) depending on the student's language ability. Students will continue to pay tuition to APU throughout the program and will be exempt from paying tuition fees at their host university.
The actual exchange period will begin a year after application, making the period that the student is abroad sometime between their 4th semester (latter half of the 2nd year) and 7th semester (first half of the 4th year). Students cannot study abroad in their final semester. Universities in non-English-speaking countries also offer courses in English.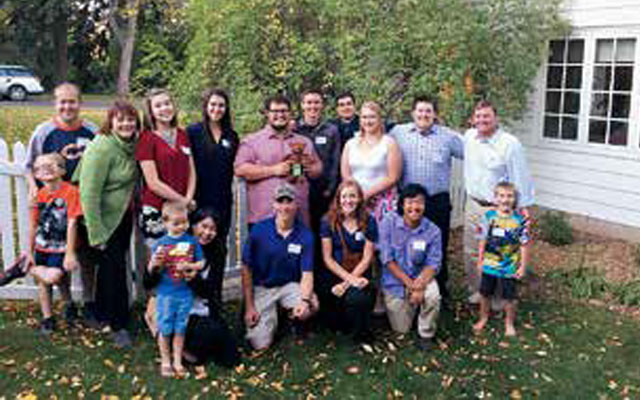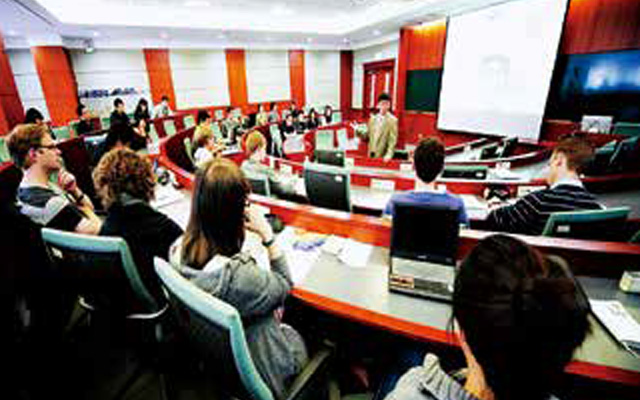 Program Aims and Features:
Deepen specialized knowledge at overseas partner university
Eligible Participants:
4th - 7th semester students
Application Requirements:

Semester GPA of 2.00 or higher (Cumulative GPA requirements differ depending on the host university)
Students must meet the English language proficiency requirements of host universities

Duration of Study:
1 semester - 1 year (2 semesters)
Application Period:
SP: Mid April - Mid June
FA: Early October - Mid November
Study Site
(Country/Area):
North & South America, Europe, Asia, Oceania and Africa
Credit Transfer:
Credit transfer will be carried out by the Division of Academic Affairs upon application by student.
Course Registration:
Student will register courses at host universities
Grade:
T (Transfer)
Estimated Cost:
APU Tuition, flight tickets, housing fees, Living expenses, Overseas Travel Insurance and others
Application Process
As a rule, applications are accepted twice a year in spring and fall and must be completed one year prior to departure. The list of universities available will vary from semester to semester. The selection process e ntails a c omprehensive a ssessment o f a pplicants' a cademic performance, application materials, English language proficiency and performance in an interview. Program information and application materials can be downloaded from the Academic Office website during the application period. Each host university has different language proficiency and GPA requirements which students should check carefully before applying. Please note that international students may not apply to host universities located in their home country.
Timeline from Application to Study Abroad
Students cannot study abroad in their final semester (8th semester)
Achievements Abroad
PERERA Priyesh Dimitri (APM)
Fall 2016 - Spring 2017
Georgia Institute of Technology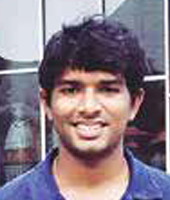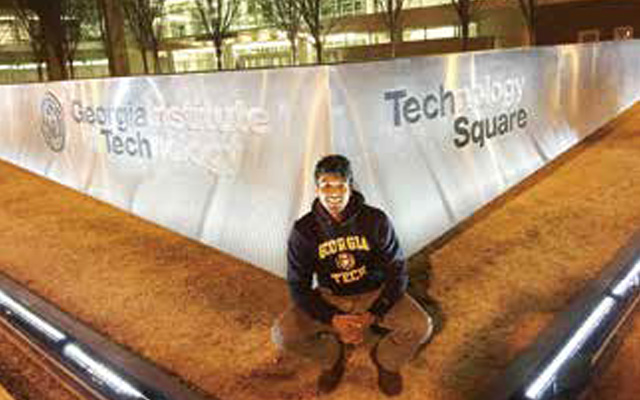 In the fall of 2015, I was extremely fortunate to be chosen as the only student from APU to study at The Georgia Institute of Technology for one academic year. While I was able to make the most of the experience, I faced many new challenges which ultimately gave me a well-rounded experience. Academically, I was able to achieve results which would have placed me in the Faculty Honors list which, although, is reserved for just the full-time students, had me very satisfied about my efforts. My experience leads me to believe that International Student Exchange is undoubtedly one of the most rewarding experiences that APU has to offer to its students. I was able to broaden my horizons and adjust my five year strategic plan accordingly after having been exposed to a countless amount of new opportunities, and I firmly believe that this program holds the same rewards for all interested students. I would be remiss if I don't take the time to thank the Academic Office for providing me, and the other students who participated in the program, the opportunity to truly "Shape Our Worlds", by challenging ourselves to step out of our comfort zone and take advantage of this rewarding program.
Deepening Specialized Knowledge
UMURZAKOVA Shokhsanam (APM)
Fall 2016
Copenhagen Business School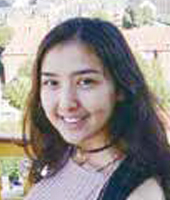 During three years of my studies at APU, I have taken part in many extra-curricular activities and programs. One of the wonderful experiences among those was the Overseas Student Exchange Program, in which I got an opportunity to study in one of the top ranking business schools in Europe, Copenhagen Business School. Living in a different cultural setting was very challenging for me, and so were the classes offered by CBS. For instance, I took Corporate Strategy class, in which we learnt how to analyze business environments in foreign countries to carry out successful business operations. The material taught in class was combined with real life examples, in which we discussed the actual business operations of the world's largest container shipping company MAERSK Line found in Denmark. Taking part in exchange helped me not only deepen my knowledge, but also gave me a wonderful opportunity to explore the world, be open-minded, flexible and confident in making my decisions. My advice to all who are considering going abroad is: "Do not hesitate to challenge yourself as what you will get back is an incredible life-long experience that you will never regret about."
Study Abroad Fair
To deepen our students' understanding of APU's international affiliations, the university regularly conducts a Study Abroad Fair to provide the students with updated information about our partner universities. At the October 2016 Study Abroad Fair, over 200 students attended and 132 students, including returning APU students and current exchange students from our partner universities, came out and proudly represented their respective 66 universities. You may think that it is difficult to participate in a study abroad program, however, by taking part in the Study Abroad Fair, you will receive first-hand knowledge of what the study abroad experience is. Deeper understanding of the program will alleviate your worries about study abroad, and better prepare you for the exciting world that awaits you.