Challenge spirits
Reflective learner
Self discovery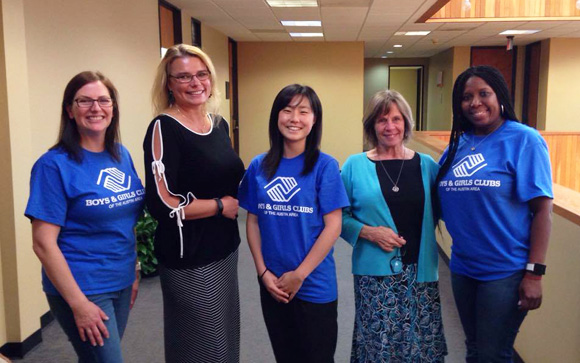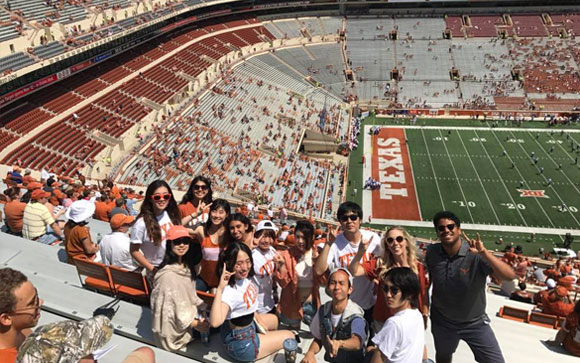 The Programs combine pre and post-program courses at APU with on-site programs (language study and a service learning activity such as internship, volunteer, etc.), which functions as a bridge between university study and career development. They are offered as a regular curricular subject at APU.
The participants engage in intensive English study at a host university, followed by a work experience within a company, NGO or other social engagement situation, which aims to foster various viewpoints for selecting a future career path as well as to identify academic goals. The program will be a great opportunity for the participants to improve practical English skills as well as to foster the cross-cultural understanding skills through various experience such as internship and living abroad as a whole. The following program will be offered in AY2017.
THE UNIVERSITY OF TEXAS AT AUSTIN(UT AUSTIN)
| | |
| --- | --- |
| Period: | Mid August ‒ end of November (Approx. 3 months) |
| Accommodation: | Apartment |
| Country/Area: | Austin, Texas, U.S.A. |
| Application Period: | November ‒ December |
| No. of participants: | 20 |
| Eligibility: | Students who have successfully completed or will complete 'Intermediate English' subject by the end of the application semester, Japanese - basis students (priority given), 1st ‒ 6th semester students |
| Credits: | 8 credits |
THE UNIVERSITY OF TEXAS AT AUSTIN
(Austin, Texas, U.S.A.)
University with a 52,000 student body. It is one of the most prestigious universities in the U.S.A. with a number of reputable achievements in various fields. The list of professors include Novel prizes winners and Pulitzer prizes winners. The participants will first attend a special course to deepen his/her understanding about the American culture and join field study trips related to the topics covered in the course. From the 2nd week onwards, the participants will engage in the English study in a classroom setting as well as the internship practicum concurrently for the effective improvement of his/her English skills and career development. On top of the English s tudies and internship, the participants will also be given an opportunity to audit a regular course offered at UT Austin. This short and intensive program is recommended for students who are highly motivated to improve his/her communication and speaking skills.
Internship host organizations
Offices in UT Austin / NPO / NGO, etc.