Empowerment
Challenge Spirits
Innovation
SOLVE is a locally‐based practical training program intended to demonstrate how business concepts are applied through social innovations and entrepreneurship. Program participants will interact with social entrepreneurs and the community supported by them through Startup Business Camp where various social enterprises are involved. Students will spend time with social entrepreneurs, and join creativity and personal development workshops. Participants will be grouped to discuss a social issue such as poverty, unemployment, hunger, food, clean water and education, and propose a business idea to solve this problem.
| | |
| --- | --- |
| Period : | 1 week |
| Accommodation : | Provided by host organization |
| Country/Area : | The Philippines |
| Application Period : | October |
| No. of students : | Around 15 |
| Eligibility : | 3rd - 7th Semester students (APM students will be prioritized) |
| Credits : | 2 credits |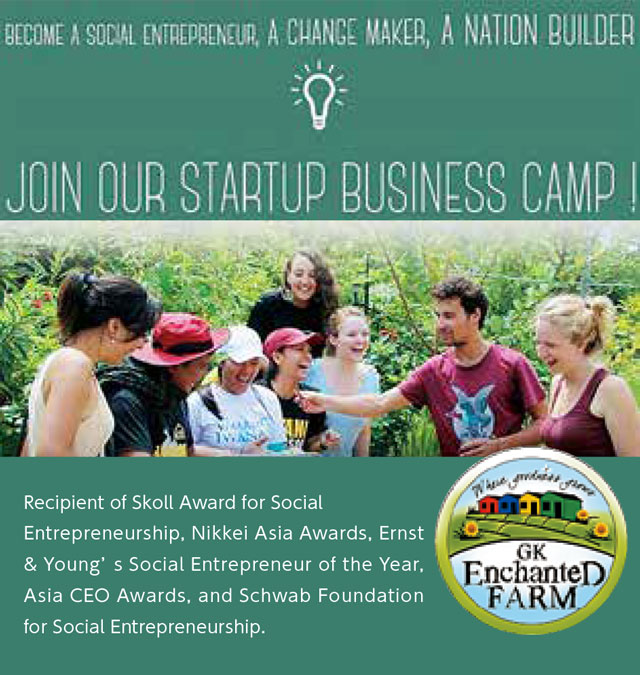 Program Characteristics
SOLVE is a program strongly connected with the APM Curriculum for students who have much interest in supporting and developing businesses with social impact. Students are encouraged to have basic knowledge before the departure, learn more from the local site (SOLVE), deepen their knowledge and connect it to their further study and career.
APM Required
Foundation and
Core subjects
↓
Social
Entrepreneurship
↓
SOLVE
↓
APM Major and
Business
Internship

Message from Associate Dean of APM
ALCANTARA Lailani Laynesa
(Associate Dean, College of International Management)
Embark on study trips and meet highly talented people whom ake a difference in their community and the world. We face several social problems and the need for solving them is greater than ever. SOLVE aims to provide learning opportunities for students to understand how business can help and create a vision for social change. Be inspired and learn with purpose.