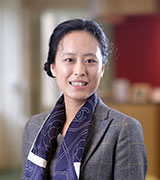 College of Asia Pacific Studies
Degree
PhD (Hotel and Tourism), The Hong Kong Polytechnic University
Research Field
Mobile Payment, Hospitality and Tourism Management, Consumer Behavior, and Information and Communications Technology
Current Research
I am currently researching about mobile payment revolution, its application and its development in hospitality and tourism within Asia Pacific Regions.
Message
< Message to undergraduate students >
Work hard and meet your better self.

< Message to graduate school students >
Advance knowledge, give back to society, and push human civilization forward.