The APU Library offers users a wide range of books, academic databases, and materials related to the areas of Asia Pacific studies, international management, and much more. Users can also request and access materials from Ritsumeikan University. A recent addition to the Library is the Learning Commons where users can receive academic tutoring and engage in group discussions and learning. The Learning Commons was established to provide students with a multipurpose venue for active and collaborative learning.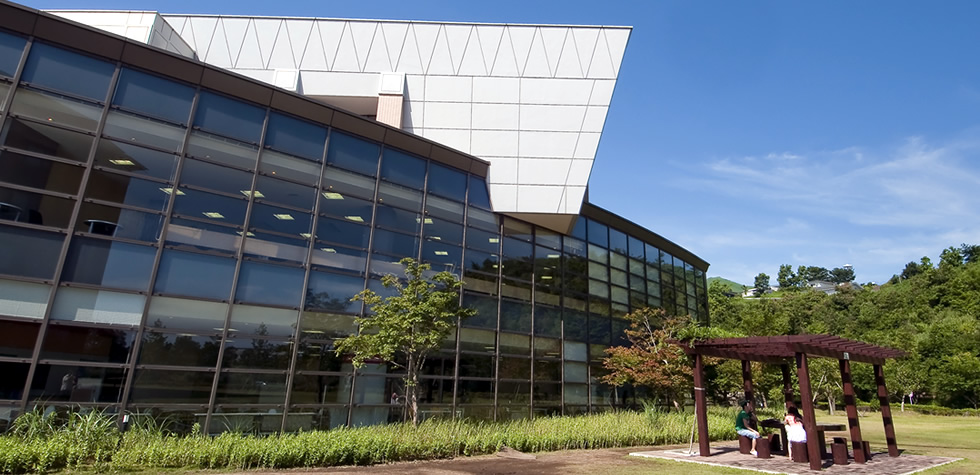 The APU Library is divided into seven main areas which students can use to fit their specific needs. The ground floor has an ocean theme and was designed to allow users to create and share knowledge and ideas. The first floor has a forest theme and is designed to allow students to concentrate on their studies in quiet surroundings.
PANGAEA 1:
With movable desks and wireless LAN connections, this is a space for collaboration and group work. Laptop computers are also available for loan to library users.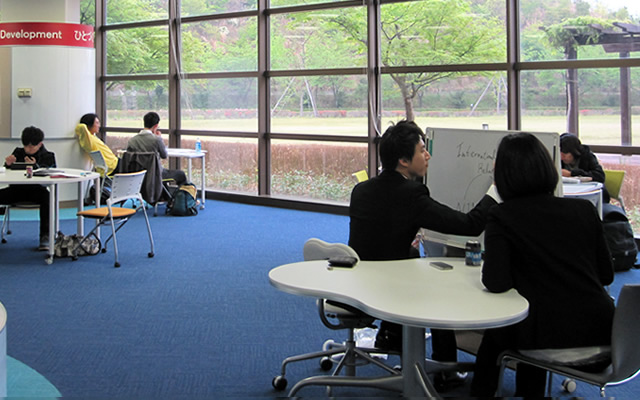 PANGAEA 2:
Presentation Rooms. Each space has projectors and whiteboard-walls fitted.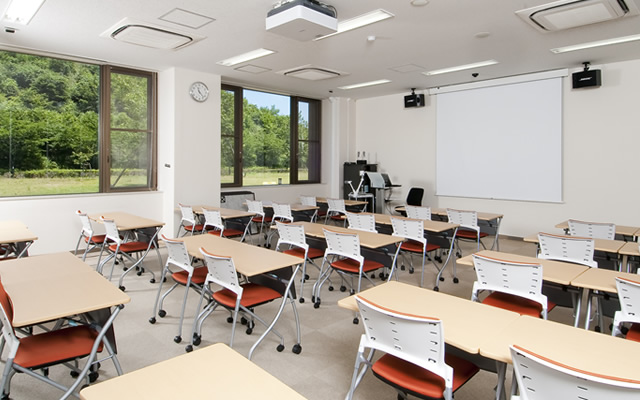 PANGAEA 3:
Writing Centre. Here students can get tutoring on their writing skills in either English or Japanese by specialist teaching staff or student tutors.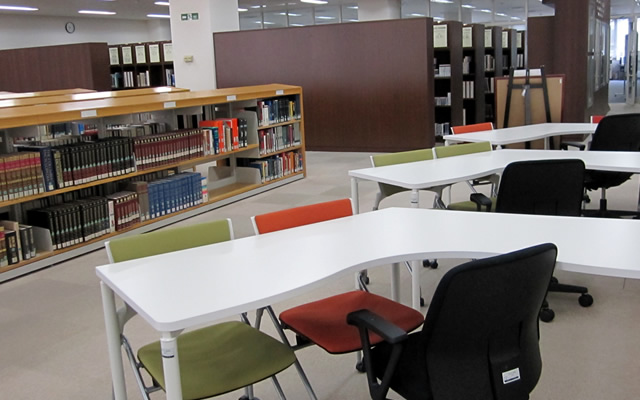 PANGAEA 4:
Individual study space. Counter seating against the wide windows give students a great view of the university's natural surroundings.
PANGAEA 5:
Individual study space. Includes 8 study booths and 15 study desks.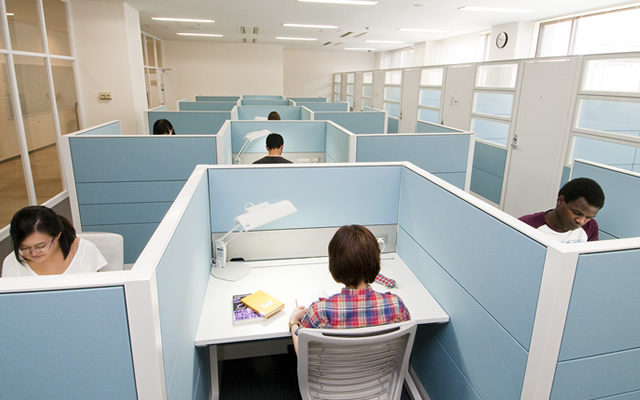 PANGAEA 6:
Cubicles, desks and reading rooms located on the 2nd floor provide a handy spot for searching the library catalogue.
PANGAEA 7:
With film and language study DVDs, audiovisual and other media resources, this area also provides a viewing space for audiovisual materials.