On Saturday, October 23 and Sunday, October 24, 2010, the APU Student Festival Committee "Base Event" held their annual "Tenku" Campus Festival. The theme for this year's festival was "STEP BY STEP for your Smile"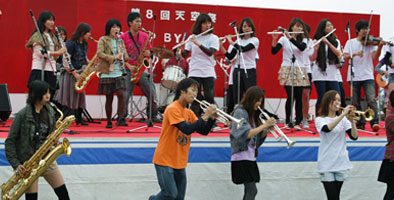 Approximately 60 shops were set up on the APU campus serving ethnic food. Another annual crowd favorite, the stage performances, featured colourful displays by the APU Wind Orchestra, Yossha-Koi, the APU Samulnori Team "Shinmyoung", and Wadaiko "Raku". APU volunteer clubs also held exhibitions of their activities and held research presentations while clubs from Ritsumeikan University held a science lab show and planetarium display which proved popular with the crowds.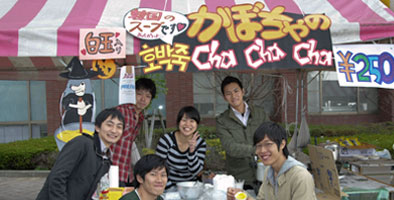 The "Homecoming Day", WORLD PRESS PHOTO Exhibition, and the Open Campus were also held on both days of the TENKU festival bringing together students, members of the local community, graduates, high school students, and many more.