On Friday, January 14, 2011, the Bangladesh Week Grand Show was held at the APU Millennium Hall and marked the end of the third Multicultural Week for the fall semester.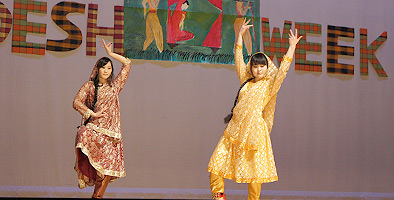 Following the theme of a Bangladeshi festival, the show told the story of a Bangladeshi boy introducing his native country to a Japanese girl. The audience was treated to a range of displays including festival dances to celebrate the New Year and the end of the harvest, Bengalese songs, a fashion show and short plays introducing daily life and customs in Bangladesh. With eighteen students from Kaku Elementary & Junior High School (Oita City) and members of the local community also taking part, the event was a showcase of both international and local culture and exchange. APU students continue to engage with students from with Kaku Elementary & Junior High School.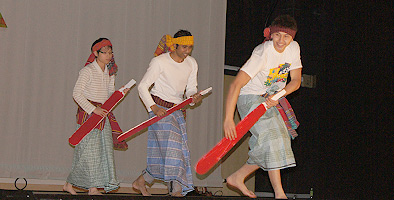 The show proved popular with the audience of students, faculty, staff and locals who gave the performers a rousing applause as the final curtain came down.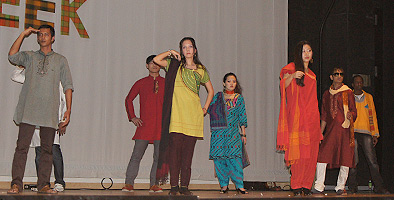 Looking back on the event, circle representative, Hossain Imam (APM4, Bangladesh), expressed his gratitude to everyone involved, "A small group of key members has been working on this project for the last six months. We faced a number of challenges leading up to the event but thanks to the efforts of fellow students from many different nationalities, local school students and community members, we were able to put together a very meaningful event".




Held every semester and organized by APU students, Multicultural Weeks have become a regular event on the APU calendar. With students from eighty-five countries and regions (as of Nov 1, 2010), Multicultural Weeks provide the opportunity to showcase the many different nationalities, cultures and languages on the APU campus. Please look forward to the next batch of Multicultural Weeks scheduled for June, 2011!
Reporter, Student Press Assistant (SPA):MAEHARA Hironobu(APS4, Japan)