The Myanmar Week Grand Show was held on Friday, June 24 at the APU Millennium Hall. The packed audience of students, faculty, staff, high school students and local residents enjoyed the festivities. The show was also broadcast live via USTREAM.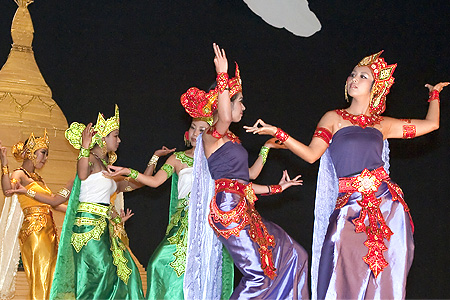 This year's Grand Show featured host of traditional performances including the Bahgan Dance, a traditional dance dating back to the Bahgan Kingdom of the 11th century, a sword dance performed by male students, a fashion show of traditional Myanmarese clothing and the Pathein Htee Dance. In addition, audience members received hand-crafted keychains as commemorative gifts.
Spectator FAN Haibo (APS2, China) remarked, "This was my first Myanmar Week Grand Show. The unique traditional clothing in the fashion show was impressive. It was also fun to watch all of the dances and stage performances."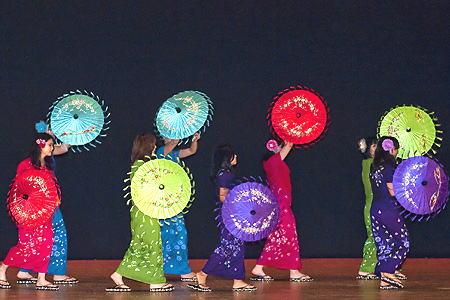 The Multicultural Weeks Grand Shows, with different themes every year, are the fruit of many students' hard work. The high quality performances have become popular with people on campus and throughout the community. Be sure to come see the next Grand Show.
Reporter, Student Press Assistant (SPA): OGAMI Kenichiro(APM2, Japan)