On Friday, September 20, 2013, the Fall Entrance Ceremony was held at the APU Millennium Hall welcoming 581 new students from 50 countries and regions.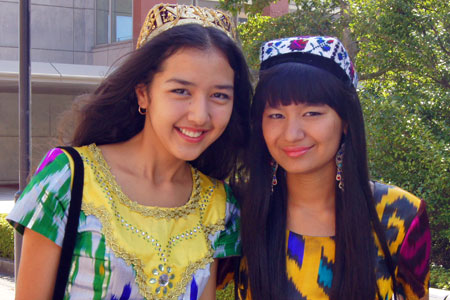 This fall the University welcomes 470 undergraduate students (33 domestic and 437 international), 54 graduate students (1 domestic and 53 international) and 57 short-term and exchange students (10 domestic and 47 international). (As of September 17, 2013)
President KORENAGA Shun welcomed the new entrants and offered a few words of encouragement: "The common languages on campus are English and Japanese. English has already established itself as the lingua franca of the world, and Japanese, like Chinese, Spanish and French, is an important non-English language with a long history and culture. APU is an international university located in Japan. Nearly 60% of our international students find work in Japan after they graduate, and many advance to Japanese graduate schools. This is why the APU curriculum includes a comprehensive Japanese language element. Most of you have enrolled on an English-basis, so I encourage you to be diligent in your study of Japanese.".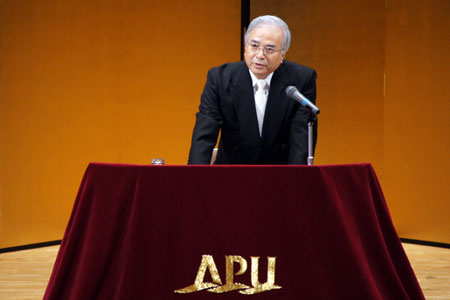 OKU Arika (College of Asia Pacific Studies, year4, Japan) addressed the audience on behalf of the current student body and CHEN Zhidan (College of International Management, People's Republic of China) and EVANGELISTA Miguel Felipe Lim Cotay (Graduate School of Management, Republic of the Philippines) spoke on behalf of the undergraduate and graduate new entrants.
Speaking on behalf of the new undergraduate students, Ms. CHEN shared her aspirations for the future, "I chose to study in College of International Management because I plan to do business in Hong Kong after graduation. I believe the next four years can be an unforgettable experience for every newcomer. We may encounter obstacles and unforeseen problems, but, it is all part of the journey. Cherish it, my friends!" .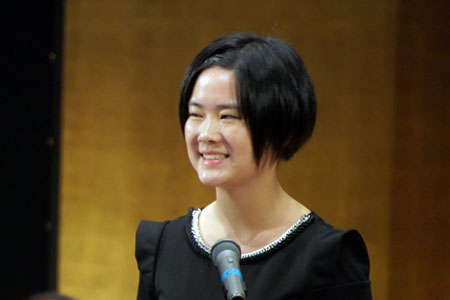 Mr. EVANGELISTA then spoke on behalf of the graduate school new entrants: "In 2015, the year of my graduation, the Association of Southeast Asian Nations or the ASEAN will implement a free movement of labor across ASEAN countries. I plan to live and work in great ASEAN cities like Kuala Lumpur, Singapore, Bangkok, and Jakarta to gain more knowledge and international experience. After spending my youth learning, working, and living abroad, I hope that my last journey will lead me back to the Philippines, where I plan to use my experiences in starting a business that will help my country and its people".
Many current students also came along to the ceremony to welcome the new entrants to APU and enjoy the colorful performances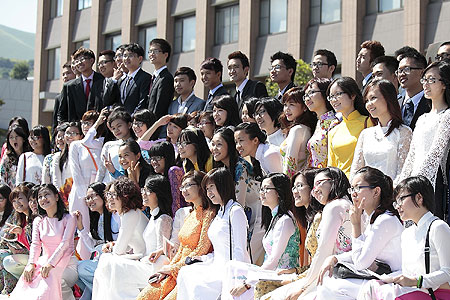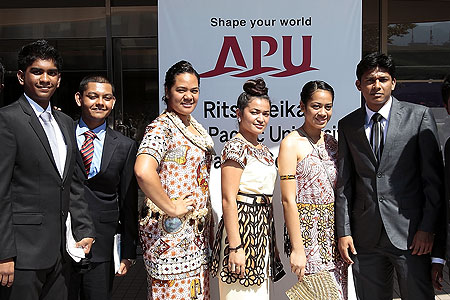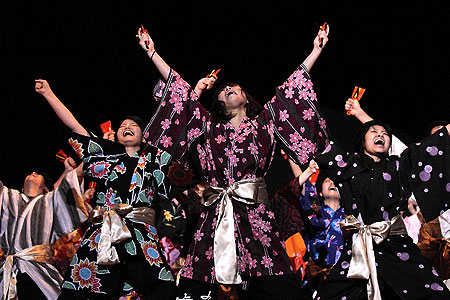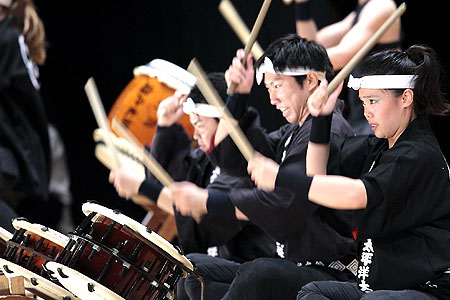 You can see pictures and videos from this year's Graduation Ceremony here:
Video(link to APU Gallery)