On Friday, September 23, 2016, the Fall Entrance Ceremony was held at B-con Plaza in Beppu City, welcoming 573 new students from around the world.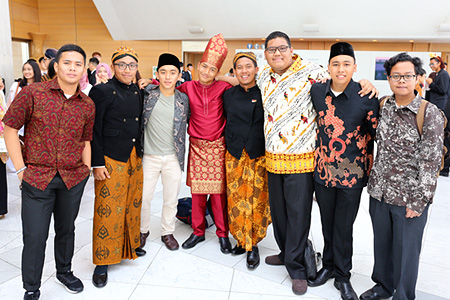 This Fall the University welcomes 442 undergraduate students (33 domestic and 409 international), 50 graduate students (1 domestic and 49 international) and 81 short-term and exchange students (6 domestic and 75 international) from 52 countries and regions. (as of September 13, 2016)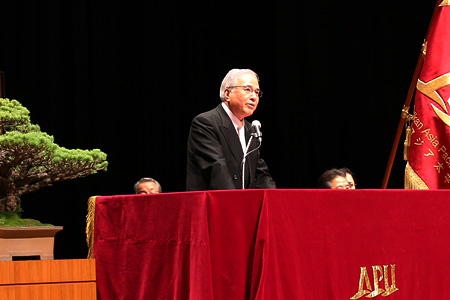 President KORENAGA Shun welcomed the new entrants and offered encouragement: "By bringing together students from around the world, you challenge and complement each other, and through this you polish your abilities; this is the true value. Pursuing diversity is part of our philosophy on education. Diversity brings creativity, develops mutual respect, and contributes to the cultivation of a better, more nuanced international understanding. [...] You have chosen the ideal platform to discover yourselves and develop your talents. Welcome to your ideal platform. Welcome to APU."
(President Korenaga's full comments can be found here.)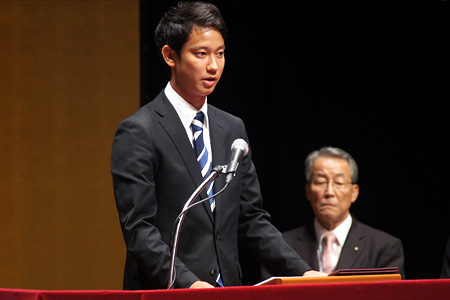 AKAO Noriaki (College of International Management 4th year, Japan) addressed the audience on behalf of current students. ZENA Fadilla (College of Asia Pacific Studies, Indonesia) and MORAN Gutierrez Brian Balmore (Graduate School of Management, El Salvador) then spoke on behalf of the undergraduate and graduate new entrants respectively.
Relating his personal experience as a part of the APU community, Mr. AKAO addressed the incoming students: "In todays' rapidly changing world, nobody truly knows what is right, so I think you must keep asking "why" and believe in the path you have chosen; it is important to keep trying. Luckily, APU is a place where people with many different backgrounds come together. Engaging in a dialogue with people who have totally different values than yourself allows you to bring your own views into focus and to contemplate your own "whys" from multiple angles. You also have a major asset: the fact that there are APU students and alumni wherever you go. When I went to Malawi, a country that most Japanese have never even heard of, my homestay host was the family of an APU student from Malawi. Now that you are students of APU, it is up to you to make the most of this unique environment. You must expose yourselves to different cultures, learn to accept cultural differences at face value, and state your own opinions. Although this is easier said than done, for APU students, it's a matter of course. I believe that making this into a habit will provide you with a powerful weapon you can use in the global arena."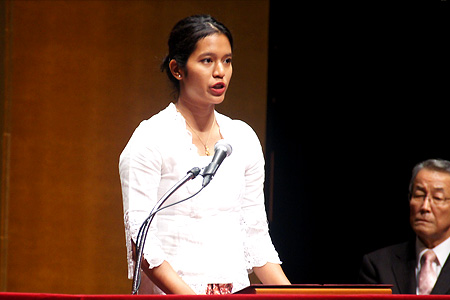 Speaking on behalf of the new undergraduate students, Ms. ZENA shared her aspirations for the future: "From the moment we decided to enroll at APU, we were eager to represent not only our countries but also APU as a whole and enrich ourselves as the next generation of leaders who are able to work hand in hand and to make a change for a greater good. Make the most of what APU can offer. Explore. Indulge yourself in challenges. Share with others and gain what you need to give back to the world."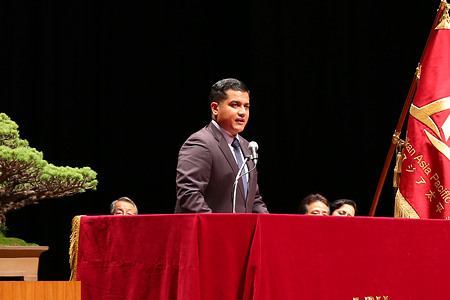 Mr. MORAN then spoke on behalf of the new entrants to the graduate school: "I have always been a strong supporter for diversity and inclusion. I believe that exposure to a multicultural environment expands your horizons and I believe that world class education gives you the tools to shape your future and make the world a better place. I felt identified with these values in APU and this is the reason I'm standing here with you today ready to embark on this exciting new journey."
Many current students also came along to the ceremony to welcome the new entrants to APU and enjoyed the colorful performances that followed, including a traditional Indonesian dance, Korean traditional percussion music, Chinese traditional art, a Japanese drum performance and a Japanese dance performance.
The Entrance Ceremony was also broadcast live on the internet via Ustream. Footage can be viewed at the APU Gallery: The Fall 2016 Entrance Ceremony.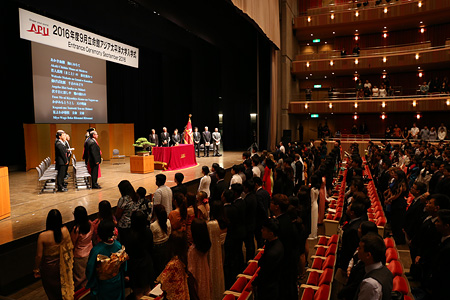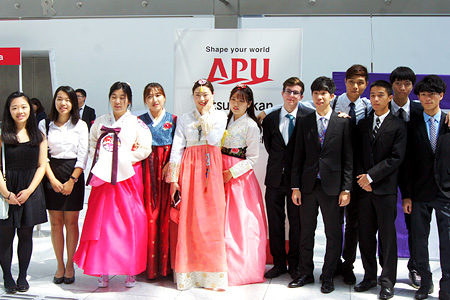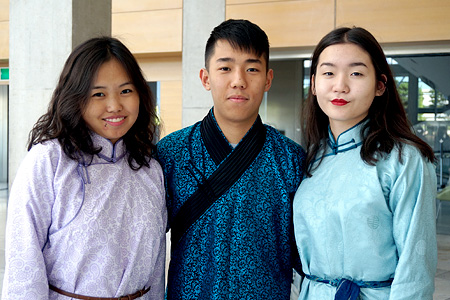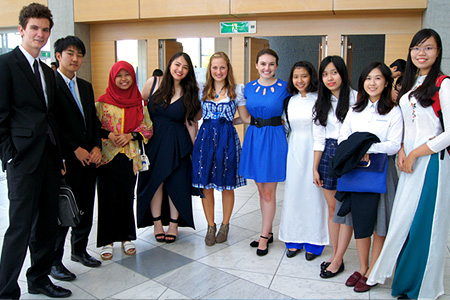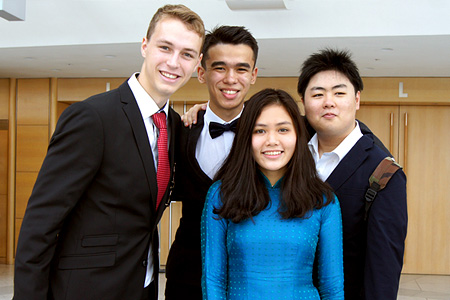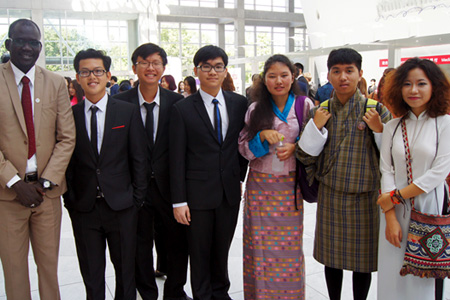 Related Link:

Notes from the President and Vice-Presidents