On Friday October 31, and Saturday November 1, the Confucius Institute at Ritsumeikan Asia Pacific University hosted "Chinese Culture Festival 2008" was held.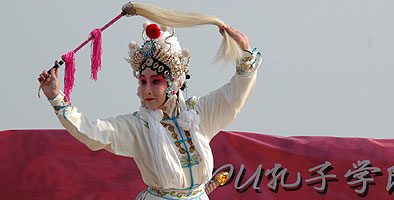 The Chinese Culture Festival 2008, which was held for the first time this year, was held to increase people's knowledge of Chinese/Taiwanese culture and to promote connections and exchanges between people. Students took a leading role in the planning and carrying out of the festival.
Under the theme of "the still unknown aspects of China", there was traditional culture musical displays with Chinese traditional dances and folk instruments, and food stands with Chinese goods and Taiwanese/Chinese materials. At the cultural experience corner, people were able to have a go at Chinese traditional instruments, have their photo taken wearing Chinese folk costumes and experience Chinese culture. The campus took on a Chinese/Taiwanese atmosphere and was fabulously decorated with red and gold colored ornaments. It proved to be a great chance to deepen an understanding of Chinese/Taiwanese culture.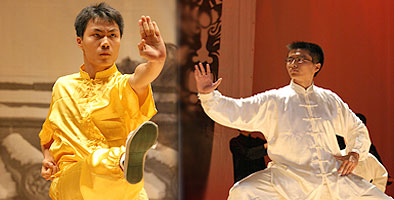 Currently the 781 Chinese/Taiwanese students studying at APU make up over 10% of the total student body (as of Nov 1). Further events introducing Chinese/Taiwanese culture will be held.
The "Confucius Institutes" are a government project and have been established by the Chinese government around the world to spread the Chinese language and culture. The Confucius Institute at Ritsumeikan University - established with the cooperation of the Ritsumeikan Academy in October 2005 and which was the first in Japan – has been holding programs to spread the Chinese language and culture, and Sino-Japan cultural exchanges. The Confucius Institute at APU - established in April 2007 and which is the first Confucius Institute in Kyushu – has been holding various lectures aimed at local citizens; developing programs to promote a deepened understanding of Chinese culture and art; as well as, of course, holding Chinese language lectures on the APU campus.
Please
Click
here for the Confucius Institute at APU website: