Library Guidance
As part of its academic support the APU Library offers various guidance sessions inline with student and faculty needs.
Check our guidance sessions For Faculty.
Check our guidance sessions For Students.

For Faculty
Class Guidance Sessions
Library reference staff will visit your class on a day and time that suits you, and conduct a guidance session tailored to the content of your classes.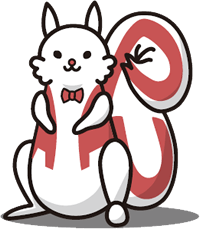 ●Time: From 1st Period to 6th Period (90 minutes at maximum for one period)
●Date: It will be arranged on your preference.
●Content: How to search for materials on your research topic or academic information efficiently will be explained with demonstration. If you wish, students will have chance to explore practically how to search those information.
【List of Databases Available to be Explained in the Session】
Objective
Database
Brief Description
Searching location of books and journals
RUNNERS OPAC
You can search for holdings of Ritsumeikan University Library and Ritsumeikan Asia Pacific University Library.
NDL Search
You can search for holdings of National Diet Library and Oita Prefecture Library.
Searching materials comprehensively
RUNNERS Discovery Service
You can search for books and journal articles comprehensively.
Accessing library web service
MyLibrary
You can check your lending and reservation status. You can also manage or apply for library services such as renewing, applying for Inter-Library-Loan.
Searching information using encyclopedia and dictionary
JapanKnowledge Lib
You can cross-search through many media such as dictionary and encyclopedias.
Oxford English Dictionary Online
This is online version of the『Oxford English Dictionary』. You can search the transition of the meaning and use of over 600,000 English words from the mid-11th century until today.
Looking up bibliography of journal articles
Magazine PLUS
Journal articles and research and scientific papers can be searched including general and business magazines.
Searching Japanese journal articles
CiNii Articles
Academic articles can be searched. Some research bulletins can also be accessed in full-text form.
Searching foreign journal articles
ProQuest
ProQuest contains a lot of full-text journal articles from various field.
EBSCOhost
It enables you to search across multiple databases and on various theses and periodical fields can be made.
Web of Science
It enables you to search major academic journal articles from overall field.
JSTOR
You can search for journal articles of field of humanities and social science First issues are available.
Searching Japanese newspaper articles
Nikkei Telecom 21
You can search for 4 kinds of Nikkei newspaper articles.
Kikuzo II visual
You can use modern term dictionary using 「Chiezo」 function.
Searching foreign newspaper articles
LexisNexis Academic
Full-text of newspaper articles from over 350 newspaper companies all over the world, mainly in the United States, is available.
ProQuest
ProQuest contains many newspaper articles with full-text from various field.
Accessing company financial information
Social Science Information Search
You can search for information about macroeconomics, business finance, and regional economy e.t.c.
Nikkei Telecom 21
Macroeconomics statistics and region economics /city data can be searched.
eol
Company's disclosed information and annual reports can be found.
Mergent Online North American Version
You can access information about major companies and their economics data in North America.
If you have any questions, please feel free to ask at the APU Library Reference Counter.
For Students
Online Database Workshop
Held by Visiting Lecturer
An expert lecturer from database publisher will give you a detailed lecture.
7/9
Guidance Session on Reference Management Tool Mendeley

Apply Here

Out of application period
If you have any questions, please feel free to ask at the APU Library Reference Counter.