Dec 22, 2008
Mr.HARA Tadayuki gives a lecture at a RCAPS Seminar:
On Friday Decembr 19, a RCAPS sponsored seminar was held at APU.
The seminar welcomed Mr. HARA Tadayuki, Interim Associate Dean, Rosen College of Hospitality Management; Associate Professor and Senior Research Fellow, Dick Pope Institute, University of Central Florida. His lecture was titled " The Future of Long-term Visitors to Beppu through MICE - A Gift from Florida"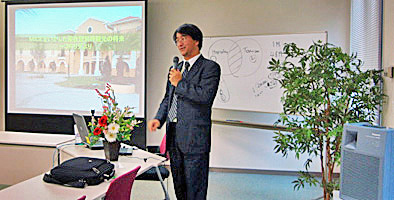 MICE
This seminar aims to discuss about MICE (Meeting Incentive Conference Exhibition), its characteristics and importance and its implications on a region. It will also take up the future possibilities of tourism and regional development in Beppu by incorporating MICE.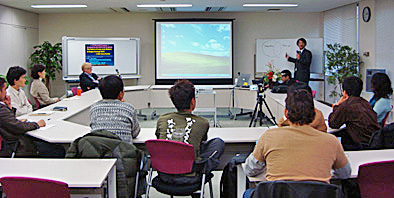 TOPIC

セミナー