Oct 22, 2012
Dr. Kim Rebecca Chung-hee(Nottingham University Malaysia Campus) gives a lecture at an RCAPS Seminar: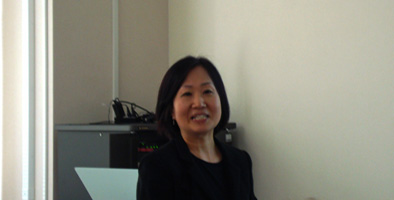 Dr. Kim is an Assistant Professor of CSR and International Management at Nottingham University Business School, Malaysia Campus. For many years, she has been doing research on CSR and related aspects in many countries.
During the lecture, Dr. Kim touched not only on the global issues of CSR but also emphasized the contradictory side of it. In addition, the lecture became even more interesting when Dr. Kim presented a challenge of Western CSR in Asia through her empirical studies in many Asian countries, including Korea, Malaysia, and Indonesia.
Intriguingly, the result shows that the practice of Asian CSR, or the "East", is diverse from the "West" one. Furthermore, Dr. Kim also shared other research of hers on the "CSR-IHRM Dynamic Process", in which the outcome upholds a visible significance of emerging IHRM (International Human Resource Management) in the CSR process.
All in all, this seminar gave a valuable lesson on the divergence of CSR. It was knowledgeable, thought-provoking, and full of fresh opinions and discussions from the floor.
Written by Ms ACKARADEJRUANGSRI, Pajaree(GSAD-APS)
TOPIC

セミナー