Dec 21, 2013
Current Research Seminar: Prof. Wang (APM)
On December 11th, 2013, Professor Mariner Wang delivered a lecture entitled "The Rise of Global Logistics in East Asia".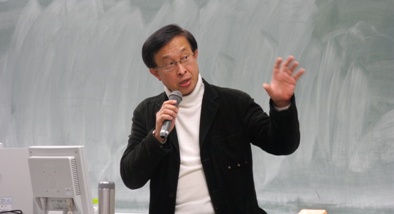 As a renowned expert in international logistics, Professor Wang is the author of several books and many papers in this discipline. His mastery and diversity in foreign languages and the intriguing seminar title attracted over one hundred students to the seminar, a number of graduate students and faculty members, as well.
Professor Wang started his lecture with a brief overview of his academic background and research achievements, laying the foundation for the following introduction of logistics-related content. During the past decade, as explained by Professor Wang, a remarkable growth has been seen in East Asia by the increase of cargo volume, trade routes, country GDP growth, intra-Asia trading growth and growth of major ports. He followed with an in-depth review of the trading volumes and routes, growth of major ports and logistic corporations from an international perspective, and illustrated specific case studies and field trips he has conducted, mainly in China, Taiwan, Korea and Japan. His informative content and multi-languages explanations for terminologies made this lecture very appealing to the students.
During the Q&A (question and answer) session, discussions were conducted in both English and Japanese, covering an array of interesting topics such as "the shift of labor forces from China to Southeast Asian countries" to "the un-manned drone application for delivery in domestic logistics or parcel services by Amazon," amongst others. This lecture was successfully concluded with a big round of applause for Professor Wang.
Written by (Edison) Xiaolong ZOU, PhD Student of GASD.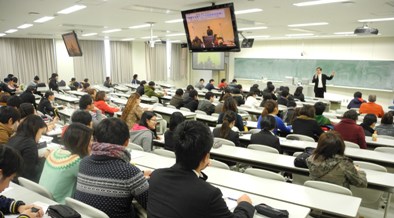 TOPIC

セミナー