Jul 19, 2016
Seminar Report "The Politics of Yasukuni Shrine"
On Wednesday, July 6, 2016, RCAPS welcomed Professor Mark Mullins (University of Auckland) to deliver an RCAPS seminar entitled, "The Politics of Yasukuni Shrine ". The seminar was held in English.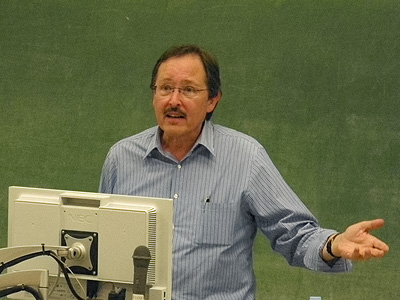 Professor Mark Mullins (University of Auckland)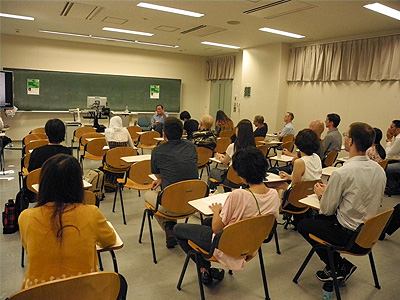 [Report by CLE Associate Professor BLACKWELL James]
Professor Mark Mullins spoke about the subject of Yasukuni Shrine and why it remains an issue for Japanese politics and for relations between Japan and other countries in the region. He started by providing a brief history of Yasukuni Shrine, including how it was renamed during the Meiji period and how it became a shrine dedicated to the war dead. He then went on to explain the repositioning of Yasukuni Shrine during the post-Pacific war American occupation of Japan and discussed developments in domestic attitudes towards the Shrine in the following decades. He then commented on the recent attempts by politicians to revise the role of Yasukuni Shrine, in light of various domestic crises such as the Hanshin earthquake and the earthquake and nuclear disaster in Fukushima and discussions concerning Articles 20 and 89 of the Japanese constitution. Finally, he concluded by summarizing various solutions on how the issues surrounding Yasukuni Shrine might be resolved and possible future developments in the role of the Shrine in Japanese public and private life.
TOPIC

セミナー