Apr 30, 2018
Master's and PhD Student Research Support Subsidy Presentation Session
The APU Research Office provides research support subsidy to graduate students every year.
Ten graduate students who have been granted a subsidy and completed their research activities during AY 2017 will be making presentations to report the results of their research activities on Wednesday, May 9.
Master's and PhD Student Research Support Subsidy Presentation Session
Date & Time :
12:25-15:50, Wednesday, May 9, 2018
Venue :
RCAPS Conference Room A (2F, B Building)
Chair :
RCAPS Director, Professor PROGLER, Joseph
*This event is free and open to all. No pre-registration is required.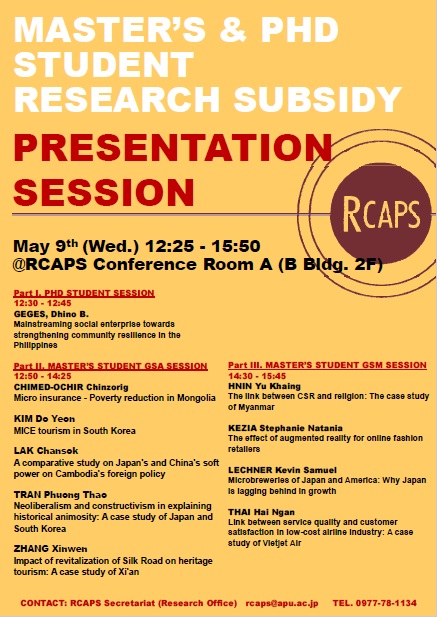 TOPIC

研究活動