Feb 7, 2019
Seminar Report: "Trend of supply chain logistics – today and future"
On Wednesday, December 19, the "RCAPS Onigiri Seminar" entitled "Trend of supply chain logistics – today and future" was delivered by Mr. ETANI Hiroshi, Representative Director & President, CMA CGM JAPAN.
Please see the APU Official Website for an interview with the speaker.
http://en.apu.ac.jp/home/news/article/?storyid=3068
[Report by Professor WANG Mariner (APM) as the Seminar Organizer]
In the very beginning, Mr. Etani introduced his career background, and proceeded on to introducing to the participants the concept of Supply Chain Logistics.
Mr. Etani enlightened the audience by illustrating the concept of logistics through sharing "Learning from the Albatross" Project, offering answers to the question of why and how people cross the ocean. He covered a range of necessary issues including individual as opposed to whole self organization, emergency management, central control and autonomous distribution.
The speaker then went on to speak about business logistics, which comprises the systematic and coordinated set of activities required to provide the physical movement and storage of goods (raw materials, parts, finished goods) from vendor/supply services through company facilities to the customer (market) and the associated activities such as packaging, order processing, etc. These need to be conducted in an efficient manner to enable the organization to contribute to the explicit goals of the company.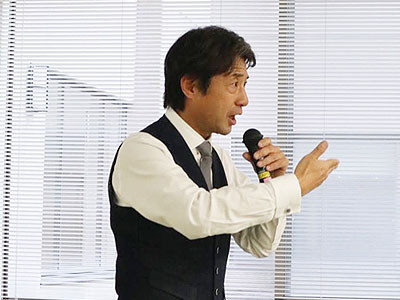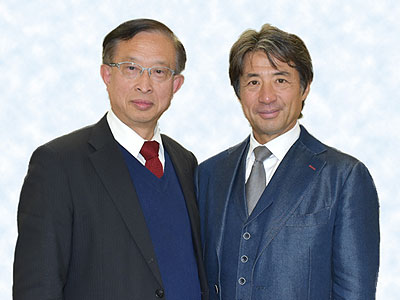 TOPIC

セミナー