Jun 12, 2019
Seminar Report "Japan's Quest for Region-Building in Central Asia: The Curious Case of the "New Grat Game" Engagement"
On Wednesday, May 22, RCAPS welcomed Adjunct Prof. ASHIZAWA Kuniko of American University to deliver a RCAPS Seminar entitled "Japan's Quest for Region-Building in Central Asia: The Curious Case of the "New Grate Game" Engagement."
[Report by Prof. SATO, Yoichiro (APS) as a Seminar organizer]
Professor Ashizawa spoke of a case of Japan's engagement with Central Asia. She challenged a puzzle of why Japan (as a large state) engages (smaller) Central Asian countries through a multilateral organization it facilitated to create. The phenomenon, which appears to defy realist IR theory at glance, was examined from multiple theoretical perspectives, including liberalism, mercantilism, and realism. Consideration of unique geopolitical factors of Central Asia adds explanatory power, she concluded.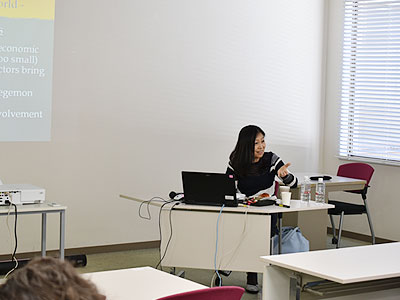 Prof. ASHIZAWA (American University)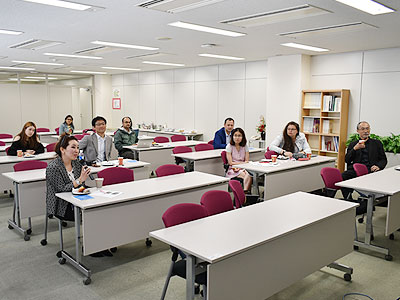 The seminar was attended by five APU graduate students, mostly from international relations, three undergraduate students, two APU professors, and one professor from Oita University. The relatively small number of participants, however, allowed a more intensive discussion among the participants.
Professor Ashizawa will continue her engagement with APU faculty members by taking part on a panel proposal for the International Studies Association conference in 2020, for example. She will also likely be of assistance for Professor Sato's intended research stay in Washington, D.C. during the Spring Semester 2020.
TOPIC

セミナー