Jul 24, 2019
Seminar Report "Time and Space in Tourism and Community Disaster Resilience"
On Wednesday, July 19, RCAPS welcomed Prof. LEW Alan of Northern Arizona University to deliver a RCAPS Seminar entitled "Time and Space in Tourism and Community Disaster Resilience."
[Report by Associate Professor BUI Thang Huong as a Seminar organizer]
The speaker introduced a new conceptual framework to assess destination recovery after major natural disasters, such as earthquakes, tsunami or floods. Natural disasters bring dramatic changes and residential community in the area have to adapt to the unexpected changes. The speaker hypothesized resilience to changes into two dimensions: the spatial and temporal dimensions, then assessed community resilience along these two dimensions.
Resilience studies seek to understand how people and places respond to their changing circumstances. Change can occur in a slow, incremental and almost predictable manner, which is often so continuous and commonplace as to be unnoticed. At the other extreme are disaster event that are sudden and unpredictable, but fortunately not an everyday occurrence. Disaster events are especially significant to understand because they present the full range of change possibilities – slow change processes, for example, do not stop when a disaster occurs. In a tourism community context, the disaster event will shift and accelerate some slow changing phenomenon (e.g., destination image and markets), while creating new challenges that are unique to the nature of the disaster. This will have different impacts on different parts of tourism economy. Understanding these differences can help to determine effective pre-disaster planning and post-disaster responses.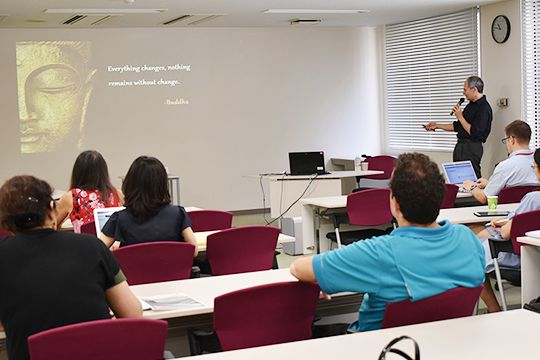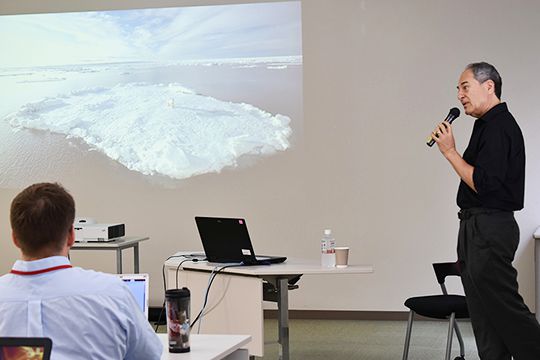 Prof. LEW Alan (Northern Arizona University)
The seminar was conducted as a research activity of my Grant-in-Aid project related to post-disaster recovery. The theoretical foundation, conceptualization and insight into practices of local community responding to changes brought by natural disaster from the speaker greatly assist me to apply it to understand the role of tourism to destination recovery in Tohoku and Kumamoto area.
The seminar also strengthens APU faculty and students' understanding of the process to conduct research and publish high quality work in international journals. Not only attractive to APU faculty (7 faculty) and students (12 students), the seminar was also found to be useful for researchers outside APU. There were two participants from the University of Kita-Kyushu.
TOPIC

セミナー