Feb 12, 2010
Seminar of Indonesia:"Observing Today's Indonesia, a Projection Into The Future"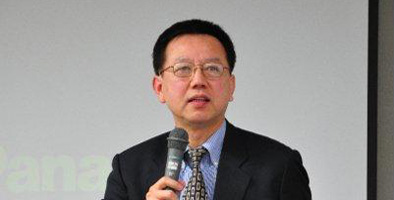 On Saturday February 6th, RCAPS in cooperation with Ritsumeikan Asia Pacific Indonesia Society (APUIna), Indonesian Students' Association in Japan and the Indonesian Embassy held the 1st "Seminar of Indonesia".
The theme of the seminar is "Observing today's Indonesia, a Projection into the Future", which covers various current issues in the field of education, contemporary politics and gender empowerment.
This seminar invited three speakers from reputable universities and research institutes in Japan. APU's former president, Professor Monte Cassim, which now serves as the Vice-Chancellor of the Ritsumeikan Trust, opened the seminar by sharing his experience on working with several United Nations related projects in Indonesia and his appreciation towards the Indonesia's diversity. After a great start, Professor Ken Kawan Soetanto, Director of Clinical Education and Science Research Institute at Waseda University, gave his keynote speech. Professor Soetanto, a famous Indonesian scholar who obtained four PhDs in different fields (Engineering, Medicine, Pharmacy and Pedagogy) from world-class universities in Japan (Tokyo University of Agriculture and Technology, Tohoku University, Tokyo University of Science and Waseda University), gave a passionate and enlightening lecture on the importance of education in Indonesia's development. In his speech, Professor Soetanto emphasized several key policies in education both for Indonesia and other countries as well, such as higher incentive for teachers and professors, sound immigration policy and the role of overseas Indonesians in developing their nation. The second session is panel discussion moderated by Associate Dean of Graduate School of APS, Professor Mani AVM. The first speaker is Okamoto Masaaki, who is an Associate Professor from Center for Southeast Asian Studies (CSEAS) in Kyoto University. In his lecture, he presented about current political development in post-reform era, especially the dynamics of local politics in Indonesia. He highlighted the role of decentralization policy and balance of power in Indonesian politics, and argued how Indonesia should aim higher in the future. The second speaker is Satomi Ogata, an Associate Professor at Kyushu International University who has high mileage traveling to various places in Indonesia. Her lecture explained about gender empowerment and Islam in Indonesian context. She focused on the diversity of Islamic thoughts and movements in Indonesia, and analyzed the role of progressive Islamic groups and challenges in succeeding gender empowerment project in Indonesia. Finally Professor Edgar Porter, Dean of Academic Affairs gave a concluding remark and officially ended the 1st "Seminar of Indonesia" at APU. This seminar was very successful, and marked one of few student-initiated academic activities at APU. Ananda Setiyo Ivannanto (GSAM, 2) and Iqra Anugrah (APS, 3) whom was the Chairman and Vice-Chairman jointly shared their hopes from this initiative, "We hope this seminar will be a stepping stone for various academic and intellectual activities organized by APU community of students, professors and administrators. Moreover, hopefully this kind of event can be held regularly and triggered the culture of intellectual activities at APU in the future.
" Iqra Anugrah, APS3, Vice-Chairman of "Seminar of Indonesia" Committee
TOPIC

セミナー