Message from the Director
The "International Center for Asia Pacific Tourism" (iCAPt), researches the role of tourism and hospitality industry in shaping the future of the Asia Pacific region based on APU's philosophy of "freedom, peace and humanity". The Center studies the impact of tourism in the Asia Pacific Region from environmental socioeconomic and human perspectives. It aims to provide a platform for collaboration among academia, local communities, public and private sectors and international organizations. We value outcomes that contribute to the sustainable use of resources for development in the local area or on a global scale. The center intends to strengthen the network of stakeholders and their involvement in the development of the Asia Pacific through the interdisciplinary field of tourism studies.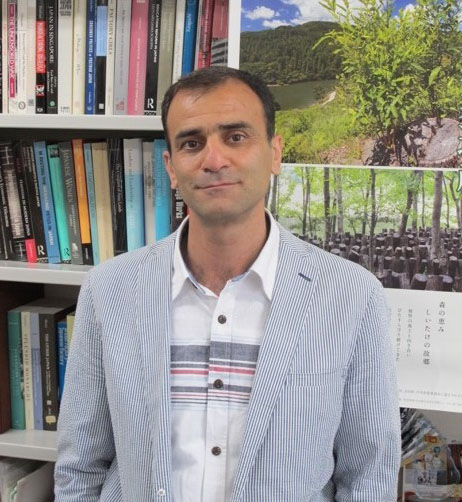 The Center aims to achieve the following:
Creating databases and conducting research on model Sustainable Tourism initiatives in the Asia Pacific;
Benchmarking best practices and international collaborative research on the core topics of interest to the region and its tourism and hospitality industry;
Holding participatory workshop activities among stakeholders for knowledge sharing;
Evaluating the applications of collaborative initiatives and develop new models for development of the industry in the Asia Pacific Region;
Disseminating research outcomes through publications and conferences.
Researchers
Name
Current Affiliation / Position
Field(s) of Specialization
VAFADARI, M. Kazem
Assosiate Professor
Ritsumeikan Asia Pacific University
Tourism
TODOROKI, Hiroshi
Professor
Ritsumeikan Asia Pacific University
Tourism, Geography
YOTSUMOTO, Yukio
Professor
Ritsumeikan Asia Pacific University
Tourism
BUI, Thanh Huong
Associate Professor
Ritsumeikan Asia Pacific University
Tourism
LEE, Timothy
Professor
Ritsumeikan Asia Pacific University
Tourism
KUBO, Takayuki
Associate Professor
Ritsumeikan Asia Pacific University
Tourism
COOPER, Malcolm J.M.
Professor Emeritus
Ritsumeikan Asia Pacific University
Tourism, Environment
YOUN, Seung Ho
Assistant Professor
Ritsumeikan Asia Pacific University
Tourism, Psychology
LE, Andrew
The Sydney Hotel School
Southern Cross University, Australia
Tourism
WILKINS, Hugh Lee, Jolliffe
School of Management and Law
Edith Cowen University, Australia
Tourism
MORAIS, Duarte
North Carolina State University
United States of America
Tourism
FUJIMAKI, Masami
North Carolina State University
United States of America
Tourism