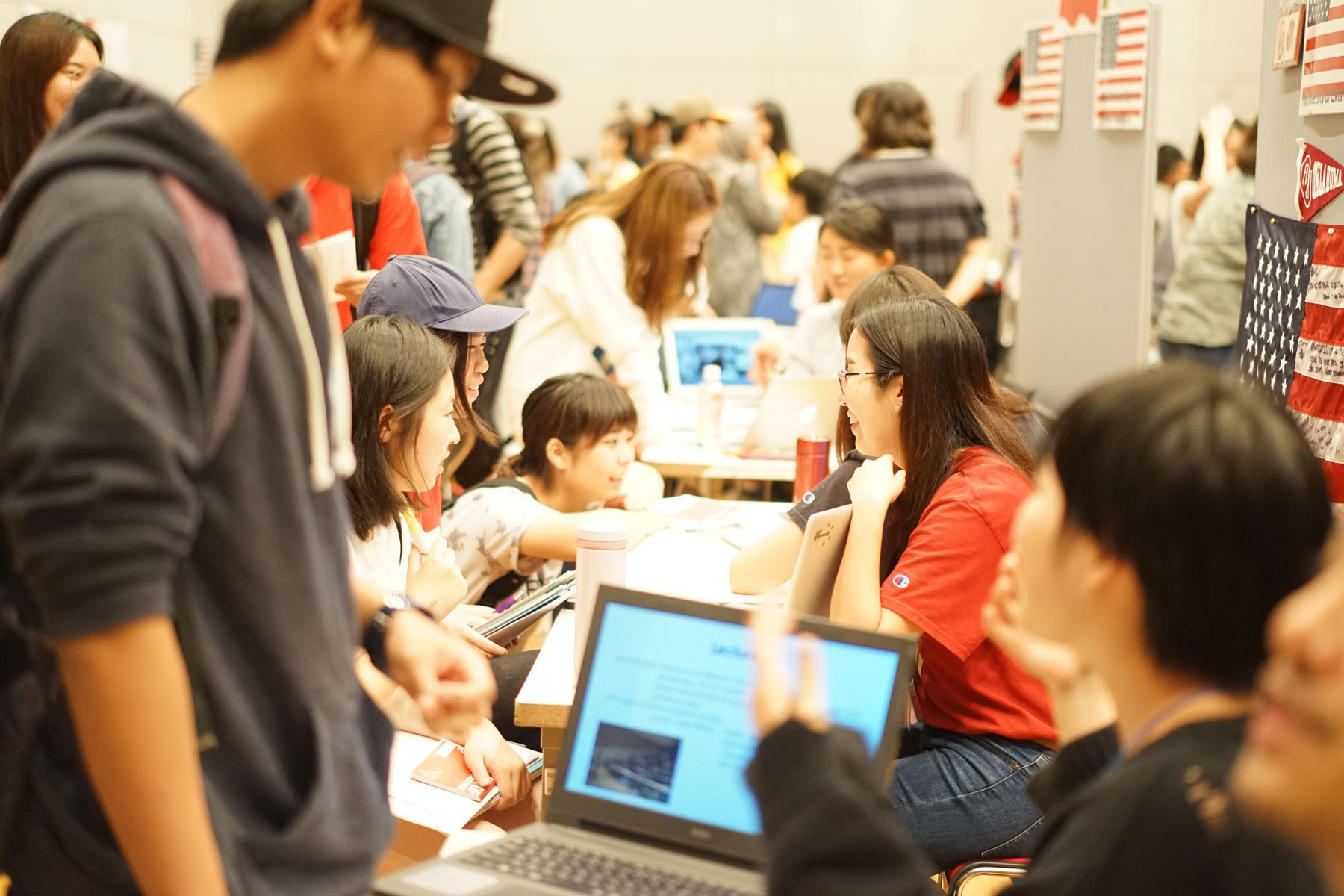 APU students who previously went on exchange, students from partner universities currently studying at APU, and partner university exchange coordinators attend the Student Exchange Fair and represent their universities at booths.
You can visit the booths to get answers to your questions about each university. This is an opportunity for you to learn about the strengths of each university, the courses offered there, the learning environment, and local life in that country. Please join us at the Fair if you would like real, pertinent information about host countries and universities to aid you in choosing an exchange destination!
Why Should You Participate?
Meet with multiple partner universities at one event!

Hear from students with overseas exchange experience and ask them questions!

Meet with representatives from partner universities around the world!
To sum it up… get all the information you want about student exchange at one short event!
Fair Schedule
You can find the Exchange Fair schedule below. Please use the Zoom IDs and passwords in the chart to enter the Zoom meeting at the times written below.
*

You must participate in all events with your official APU email address.
Getting the Most out of the Fair
Step-by-step guide to Participation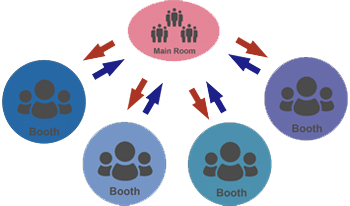 ①

Participate in the Fair with the Zoom ID

②

Listen to presentations by three featured universities in the main room.

③

Visit a university booth (breakout room) you are interested in. Listen to representatives in the booths and ask questions for about 10 minutes.

④

Repeat step (③ as many times as you'd like!)

⑤

Leave the Zoom when you are satisfied.
Important Points for Participants
Please keep your camera on.
Please remain in one booth (breakout room) for about 10 minutes.
After 10 minutes have passed, please visit another university booth.
Please understand that representatives may suddenly become unable to participate.
Suggested Talking Points
Partner Universities

Types of courses available
Information about the campus and life in the host country
Stories from students who have been there on exchange

Academic Office

Necessary preparations to go on exchange
Useful information for choosing an exchange destination

APM/APS
Messages from Senpai
Wendy (APM)

Singapore Management University

Give yourself a chance to study beyond APU and gain a broader perspective! To start with, let's join the Student Exchange Fair and talk with experienced friends!

Rahma (APM)

HEC Montreal

I strongly believe that exchange program is the biggest opportunity to immerse yourself in a different culture and open the door to global networking opportunities. Join this year's Student Exchange Fair to learn more about your future university!

Yoshi (APM)

Neoma Business School

The student exchange fair is a great chance to learn about different universities and overseas experiences. Please have fun and try to discover some new opportunities!
Participating Partner Universities
April 15 (Fri)
April 22 (Fri)