Why Go on Exchange?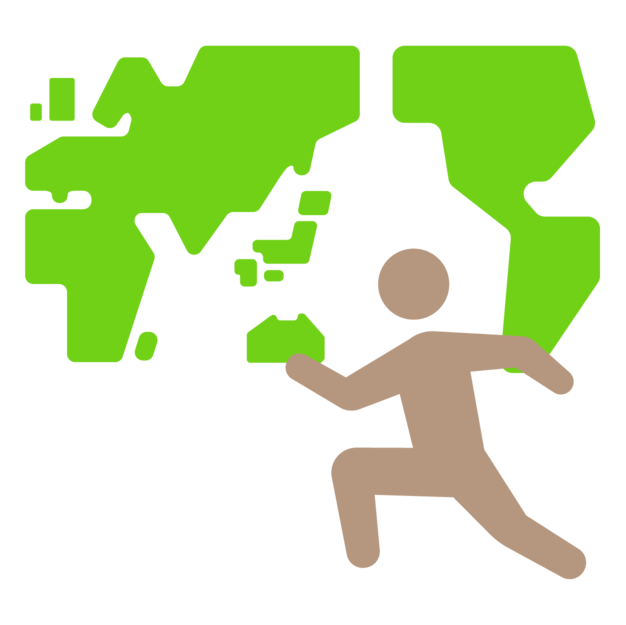 Experiences Unique to
Exchange at a Host University
Although APU has a diverse campus, there are some things you can only learn at an overseas host university. When you break out of your routine and experience something totally new, your outlook on life will change dramatically.
Diverse Exchange
Destinations
When you hear the word "exchange", you may immediately think of Europe or America. However, at APU, we offer a host of exchange programs in interesting locations such as Asia, Oceania, and even Africa.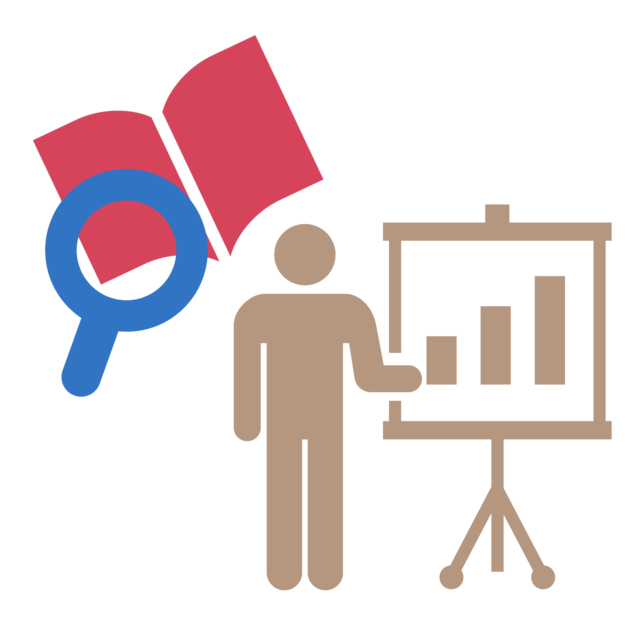 Opportunities to Further
Your Education
Even when studying the same topic, if the environment, culture, and history of the place you study in differs, your point of view on the topic will change. When students learn to think in multi-faceted ways, it can also benefit their studies post-exchange.
APU Student Exchange Program Destinations / Student Exchange Reports
Support Systems for Students Going on Exchange
The Academic Office offers four main support systems for students who have just begun to think about going on exchange, students who have decided to go on exchange, and students who have already begun their exchange.
Support for English Language Learners
At the SALC (or the Self-Access Learning Center), there are study materials for students of all levels, and students can effectively improve the areas they need to work on through guided self-study. In addition, PAs (Peer Advisors) are there to answer any questions or assist in conversation practice.

Students can also take language proficiency exams on campus. For details about exam offerings, please click on the button the right and view the language proficiency exam webpage.
SALC Website Language Proficiency
Exam Webpage
Individual Consultations
(Before/During the program)
There are two individual consultation booths for questions about student exchange: the Academic Office booth and the SEA (Student Exchange Advisor) booth. Depending on your question, one booth may be more appropriate than the other. For details, please click on the button on the right and check the reservation page.
Consultation Booth Reservations SEA Website
Scholarships
for Student Exchange
You can use "Study Abroad Scholarships" towards student exchange. You can view the application details for all types of scholarships, including scholarships offered by the Japanese government, foreign governments, and NGOs by clicking the button on the right and opening the scholarship webpage.
Scholarship Webpage
Crisis Management
At APU, all participants in the student exchange program must purchase insurance. Under this insurance, there is a 24 hour consultation hotline, and, if all conditions are met, this plan provides support for guardians to visit participants during an emergency.
Risk Management Guidelines
Event Schedule
Participant Recruitment Guidance Session
btn
What is the Participant Recruitment Guidance Session?

At the Recruitment Guidance Session, the Student Exchange Coordinators will mainly explain the necessary procedures for applying to the Overseas Student Exchange Program. Topics covered will include: the list of universities currently accepting applications, language requirements, selection methods, costs of going on exchange, scholarship information, how grades are handled during exchange, and things to watch out for when incorporating student exchange into your four-year study plan. We encourage everyone interested in the exchange program to participate in the guidance session. (Participation in this guidance session is not mandatory for application)
October 6(Wed)
5th period
Participant Recruitment Guidance Session
Zoom ID: 985 1121 4228
*You must participate in this event with your official APU email address.
What is a Student Exchange Cafe?

Student Exchange Cafes are casual talks and events, each with a specific theme. You can learn about the appeal of going on exchange and the necessary preparations from APU students who previously went on exchange and from presentations given by faculty members. The purpose of a Cafe is not only to provide you with information, but also to give you an opportunity to connect with other participants. This event is also recommended for students who want to find new friends and acquaintances who share their goals.
September 30 (Thu)
13:00-14:30
Student Exchange Café
(For new APS students・held in English)
Zoom ID: 944 5268 6767
Zoom Recording
September 30 (Thu)
15:00-16:30
Student Exchange Café
(For new APM students・held in English)
Zoom ID: 948 7556 6255
Zoom Recording
October 13 (Wed)
4th period
Student Exchange Café
(Selecting an Exchange Destination)
Zoom ID: 987 8177 0543
Zoom Recording
October 20 (Wed)
3rd period
Student Exchange Café
(Student Exchange Application Tips)
Zoom Recording
November 3 (Wed)
6th period
SEA x SALC Joint Event
Online Lounge: Theme "Student Exchange"
Zoom ID: 992 4126 9946
―
November 10 (Wed)
3rd period
Student Exchange Café
(Significance of doing exchange in a non-English speaking country)
Zoom ID: 987 8177 0543
Zoom Recording
Week of
the November 15
TBA
Student Exchange Café
(Student Exchange and the Job Hunt: Make the Most of Your Experience)
Zoom ID: 987 8177 0543
Zoom Recording
December 8 (Wed)
4th period
SEA X SALC Joint Event
Language Exchange
Zoom ID: 997 7798 8775
―
*You must participate in all events with your official APU email address.
What is the Student Exchange Fair?

APU students who previously went on exchange, students from partner universities currently studying at APU, and partner university exchange coordinators attend the Student Exchange Fair and represent their universities at booths. You can visit the booths to get answers to your questions about each university. This is an opportunity for you to learn about the strengths of each university, the courses offered there, the learning environment, and local life in that country. Please join us at the Fair if you would like real, pertinent information about host countries and universities to aid you in choosing an exchange destination!
October 1 (Fri)
1st period
Student Exchange Fair :North America & Latin America (Fall departure)
Zoom ID: 940 2650 9446
October 27 (Wed)
6th period
Student Exchange Fair :Europe & Africa(Fall departure)
December 1 (Wed) 4th period
Student Exchange Fair :Asia & Oceania(Fall departure)
*You must participate in all events with your official APU email address.
*Click here for links, presentations, and helpful information from Partner Universities! (available until March 31, 2022)
Prepare for the Student Exchange Program
Once you know about the basics of the student exchange program, you can start planning for your exchange. Take the first step towards going on exchange!
Frequently Asked Question (FAQ)
The SEAs have compiled a FAQ with a list of common questions and answers concerning the Overseas Student Exchange Program. The FAQ below provides valuable information on everything from host university selection to application requirements, so please refer to this information before deciding whether to book a consultation with SEA or the Academic Office.
Q1. Which host university should I go to? What is the "best" host university?

APU partners only with universities which meet APU's own high standards for academic excellence. As such, we recommend all universities to potential applicants. However, it is up to you to choose a host university based on your area of study at APU, host country living expenses, host university strengths, and other factors.

Ultimately, the "best" university is the one that will provide you with the most opportunities for personal and academic growth, while also challenging you to push your boundaries. Though some universities may have a higher profile than others in international rankings, this does not mean that a more highly ranked university is necessarily the best option for you. Also, don't be discouraged if you fail to receive your 1st-choice university. Students often find that going to a country or university which they might not necessarily have considered initially can result in a truly unique experience.

Q2. How long can I go on exchange?

With a few exceptions, you almost always have the option of applying for a one- or two-semester (i.e. one academic year) exchange. While it is not possible to go on exchange for longer than two semesters, students can sometimes combine a short-term program or internship with their regular exchange. For example, a student may do a two-semester exchange in Korea followed by a short-term summer or winter program in the same country. Please refer to the Overseas Short-Term Summer/Winter Programs page for more information about short-term programs abroad. Also, keep in mind that APU students must remain at APU for their 8th and final semester, and cannot participate in an exchange during this time.

Q3. When is the best time for me to go on exchange?

Just as there is no "best" host university, there is no "best" time to go on exchange; the best time will vary depending on your personal, academic, and professional goals. For example, by going on exchange later in your academic career, you may be eligible for more advanced courses at your host university. On the other hand, going on exchange earlier may be the better option if you plan on pursuing research, internships, job hunting, etc. in Japan after your return. You should also plan your exchange carefully to ensure you graduate on time. Lastly, keep in mind that some universities only recruit students during certain semesters (i.e. spring or fall) due to differences in their academic calendar.

Q4. When and how should I apply for the exchange program?

The Academic Office recruits for the exchange program twice per year, with fall recruitment typically beginning around October, and spring recruitment around April. At the start of each recruitment period, the Academic Office will post an announcement to Campus Terminal and upload the list of recruiting universities to the Overseas Student Exchange Program website.

Students apply to the exchange program one year before their intended departure date. For example, students wishing to go on exchange in Fall 2021 should apply in Fall 2020. Note that you must be in or between your 2nd and 5th semesters to apply. Also, while some host universities recruit students in both the fall and spring, some universities recruit only during one or the other due to differences in their academic calendar.

When applying to the APU internal screening, you will be asked to write a series of short essays describing your personal and academic goals and explaining how the exchange program will help you achieve those goals. You must also provide basic personal information, IELTS or TOEFL scores, and a list of courses you would like to take while on exchange. In some cases, you may be asked to do an interview with Academic Office staff and APU faculty.

Q5. I took IELTS/TOEFL before, but my scores are now expired. Can I apply to the exchange program with expired scores?

You can submit expired scores (official score report, web printout, or screenshot) for the APU internal screening. However, if you pass the internal screening with expired scores, or if your scores will expire before the host university nomination deadline, you will be given a status of "conditional acceptance." Conditionally accepted students must submit new, valid scores by the final score submission deadline (one week before the nomination deadline). Please take this into account when scheduling new language examinations, as failure to submit new, valid scores by the deadline will result in the cancellation of your application. Also, please be aware that the Admissions Office will not return scores submitted at the time of your APU entrance exam.

Q6. What are the GPA/IELTS/TOEFL requirements?

For the APU internal screening, you must meet both APU's minimum semester GPA requirement (2.00 or above) and the host university's minimum cumulative GPA requirement (varies). Note that there is no "conditional acceptance" for GPA; you must meet the semester and cumulative GPA requirements at the time of the APU internal screening. Also, remember that you must continue to meet the GPA requirements until the date of your departure for your exchange program, as failure to do so will result in the cancellation of your application.

You can confirm each host university's language and GPA requirements by referring to the university list, which is published on the Overseas Student Exchange Program website at the start of each recruitment period.

Q7. Can I work part time during my exchange program?

Many countries do not allow exchange students to engage in part-time work due to visa restrictions. However, there are some exceptions, so you will need to confirm these details with the respective embassy or consulate for your host country when applying for your visa.

Q8. How much does the exchange program cost?

Students who go on exchange to an APU partner university continue paying tuition to APU, without having to pay additional tuition fees to their host university. All exchange students are required to enroll in the APU-mandated Overseas Travel Insurance/J-TAS Risk Management Support System, and may be required to purchase additional insurance depending on their host university's and host country's requirements. Additional expenses such as housing, airfare, visa application fees, and daily living costs will vary greatly depending on the host country.

Q9. Are there scholarships available for exchange students?

A small number of host universities may offer some degree of funding or language teaching opportunities to help offset living costs. However, please be aware that these are the exception.

Scholarships such as JASSO and TOBITATE are available for Japanese nationals and permanent residents. Please refer to the Scholarship System for Study Abroad website for more information.

Q10. Will all of my host university courses transfer back to APU? How many credits can I receive from my exchange program?

In general, all courses are eligible for transfer as long as they have an academic component and some relation to the APU curriculum. However, courses may transfer back under different categories (Major Subject, Common Liberal Arts, etc.) depending on the course content.

Each host university has different credit registration requirements for exchange students. Host university credits are transferred back to APU according to a specific formula, which also varies for each host university. The Academic Office will provide in-depth guidance regarding credit transfer for students who pass the internal screening.
Contact (Online)
Currently, one-on-one consultations are available over Zoom. You may choose from two types of consultations: a consultation with a Student Exchange Coordinator from the Academic Office, or a consultation with a Student Exchange Advisor (SEA). Please click the "Individual Consultation Session" button, read all the information carefully, and book the consultation of your choosing.