What is the Accelerated Graduation Program?
The Accelerated Graduation Program at APU allows outstanding undergraduate students to graduate in as little as three years.
Students who wish to take advantage of this program must first register as Accelerated Graduation Program students, after which they must meet certain conditions as they pursue their studies. Naturally, graduating early requires a sustained effort on the part of the program students, but the most important thing is that these students have a clear vision of their future.
Once students register for the program, the maximum number of credits they are permitted to take is increased, and they are permitted to take upper level subjects earlier in their course of study.
Accelerated Graduation Qualifications
To register for the Accelerated Graduation Program, students must meet both of the following conditions at the end of their second semester (i.e., one year after enrollment).
| | |
| --- | --- |
| Credit completion | Must have already completed at least 32 credits |
| GPA | Must have a cumulative GPA of at least 3.2 |
Students enrolled in the program undergo a follow-up screening at the end of their fourth semester. Those who do not meet the requirements of the program at this point are removed from the Accelerated Graduation Program.
Program participants who meet all of the University's requirements at the end of their sixth or seventh semesters and who are deemed suitable for accelerated graduation after an interview can graduate early.
For more information about the accelerated graduation program, please see here.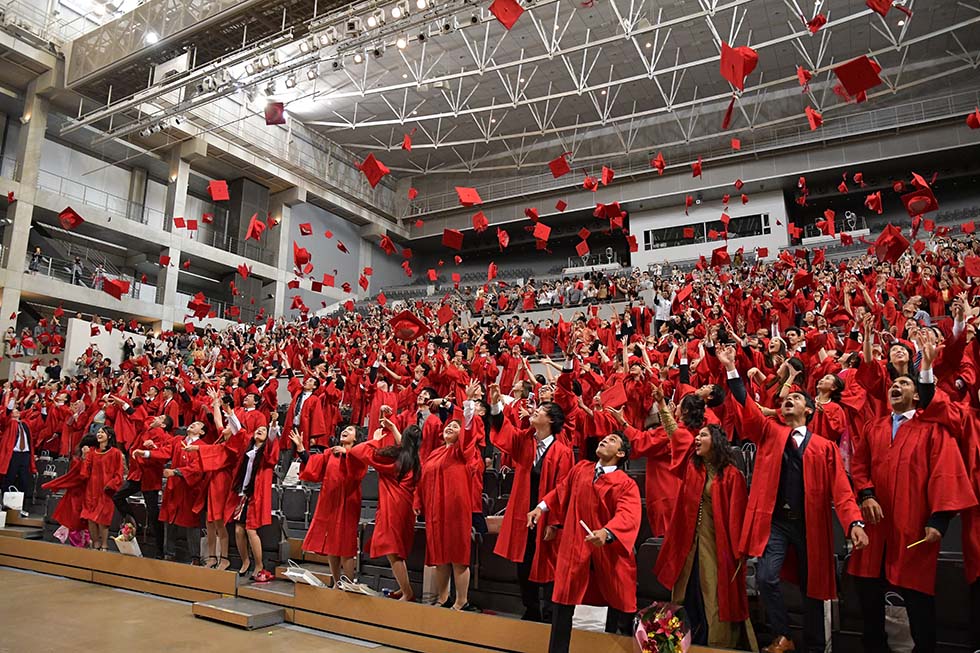 Students who have transferred to APU from a non-four-year university and students who transfer to APU in their third year are not eligible for this program.