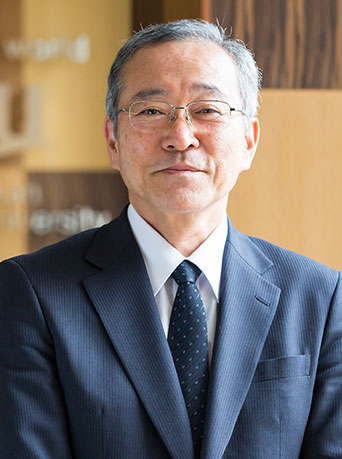 Vice President and Director General, Ritsumeikan Asia Pacific University
Trustee, The Ritsumeikan Trust
Shuji Yamamoto is a Vice President and Director General at APU. With almost forty years of administrative experience, he has been department head of the APU Office of International Admissions and has served in various managerial roles across the Ritsumeikan University system, including section chief of the Division of Research. Before returning to APU in 2019, he led the Division of Integrated Primary and Secondary Education within the Ritsumeikan Trust. He holds a degree from the Ritsumeikan College of Law.