MORISHIMA Tomomi
Chairperson, Board of Trustees The Ritsumeikan Trust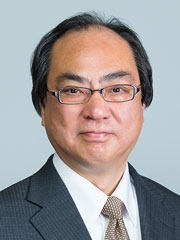 NAKATANI Yoshio
Chancellor, The Ritsumeikan Trust
President, Ritsumeikan University
The Founding Spirit and Educational Ideals of the Ritsumeikan Academy
The Ritsumeikan Academy was founded in 1900 as the Kyoto School of Law and Politics, an evening law school open to working people. The school was founded by Nakagawa Kojuro, former secretary to Prince Saionji Kinmochi, liberal statesman of late 19th and early 20th Century Japan. With Saionji's blessing, the name was changed to Ritsumeikan Private University in 1913. Following the end of World War Ⅱ, then-university president Suekawa Hiroshi proposed Ritsumeikan's educational philosophy of Peace and Democracy, based on the Japanese Constitution and the Fundamental Law of Education.
The Ritsumeikan Academy has now become an integrated academy with a rich culture of individuality and international awareness accommodating a total of approximately 48,000 students. The current Ritsumeikan Academy has campuses in Hokkaido, Shiga, Kyoto, Osaka, and Oita and encompasses two universities, four high schools, four junior high schools, and one primary school. Since Ritsumeikan's establishment, approximately 350,000 people have graduated from Ritsumeikan University and 15,000 from Ritsumeikan Asia Pacific University (APU).
The Ritsumeikan Academy fosters learning and the development of individual talents in order to nurture just and ethical global citizens.