Improve Your English Through Pre-Enrollment Study Abroad in the U.S.A!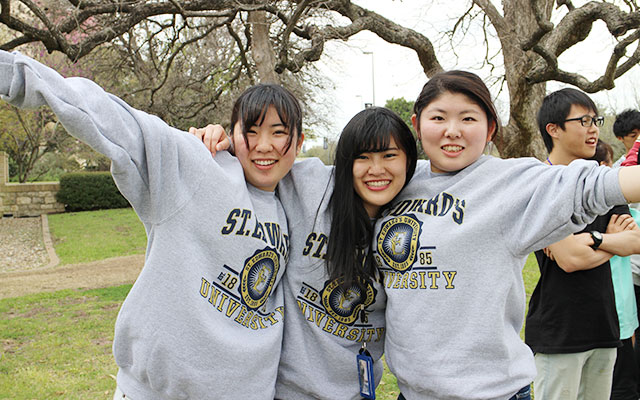 What Is ACCESS?
Aimed at students with anticipated enrollment at APU, and taking place three months prior to enrollment, ACCESS is a pre-enrollment program that brings students to Austin, Texas for short-term study abroad at St. Edward's University, one of APU's partner universities. The APU campus hosts students from around 90 countries, making it a true microcosm of the world.
With its multicultural and multilingual environment, APU cultivates global talent imbued with intercultural awareness and communication abilities over four years of study. In order to become your ideal selves on the path to graduation, you should take advantage of the many learning opportunities available immediately after enrolling at APU, while also seeking out challenges appropriate to your own goals. The pre-enrollment study abroad ACCESS program will help you hone your foundational English abilities and refine your four-year study plan, giving you the skills and passion necessary to get a running start at APU the moment you step on campus.
Application Period (Prior to Enrollment at APU): 9:00 AM November 13, 2019 (Wednesday)~4:30 PM January 10, 2020 (Friday)
How to Apply: online through this website
Applicant Criteria: anticipated enrollment at APU; must possess English ability corresponding to Eiken Grade Pre-2 or Eiken Grade 2
※ Not all entrance examination methods are accepted.
Why ACCESS? Part 1
Learn Practical English in the English-Speaking World!
At APU, you not only learn English, but also learn in English through lecture courses, requiring a certain level of English ability.

By studying abroad in the U.S.A, where you take English language courses taught by native English speakers, you will raise your foundational English ability to a university-level standard. You can even make active use of the English you learn in class when on and around campus! At the end of the program, students give presentations in English showcasing their learning over the course of the two-week program.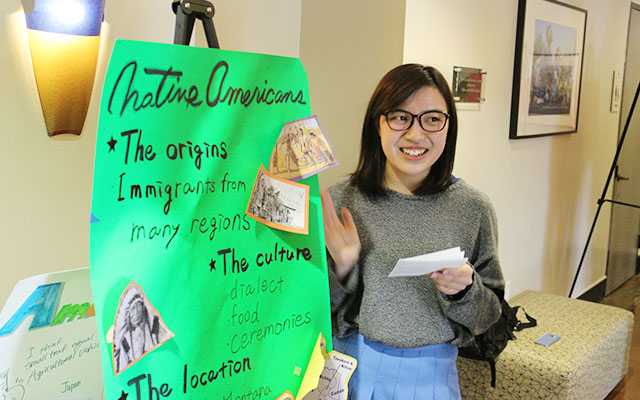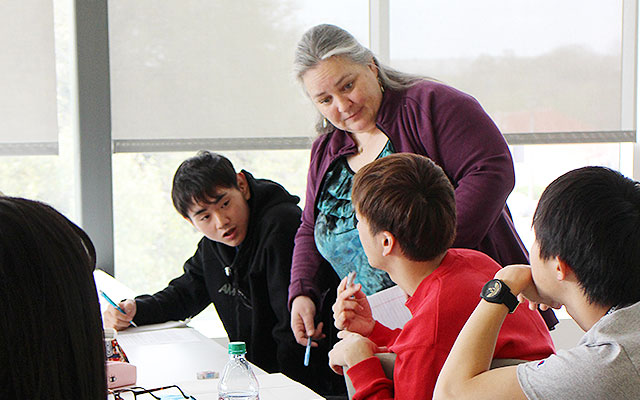 Why ACCESS? Part 2
Reach 120% of Your Potential at APU! Continuing Academic Support After Enrollment
In addition to taking English courses offered through the ACCESS program, you can also take a course taught by APU professors about how to "Reach 120% of Your Potential at APU." This course not only teaches you how to make a detailed four-year plan, but also gives you the skills and passion needed to enjoy a fulfilling four years at APU. Upperclassmen are also available throughout the program to offer practical advice regarding everyday college life.

After enrolling at APU, you participate in three post-study abroad ACCESS courses, consult periodically with professors about your progress toward the goals you set during the pre-enrollment phase, and receive academic support to help you improve your APU experience.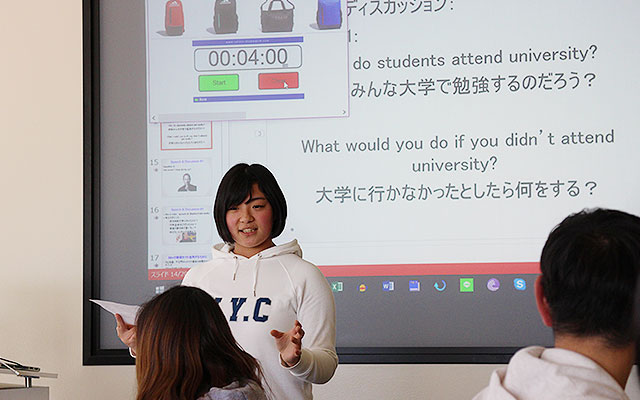 Why ACCESS? Part 3
Plentiful Opportunities for Cultural Exchange with Local Students
Local SEU students serve as "Buddies" during the program, providing support with academics and everyday life. Rather than simply practicing English with your SEU Buddy, you can use this opportunity to exchange opinions and ask directly about American customs and cultural differences, thereby deepening your understanding of the country. Though ACCESS takes place over two short weeks, the Buddy system has led to lasting friendships that endure even after the end of the program.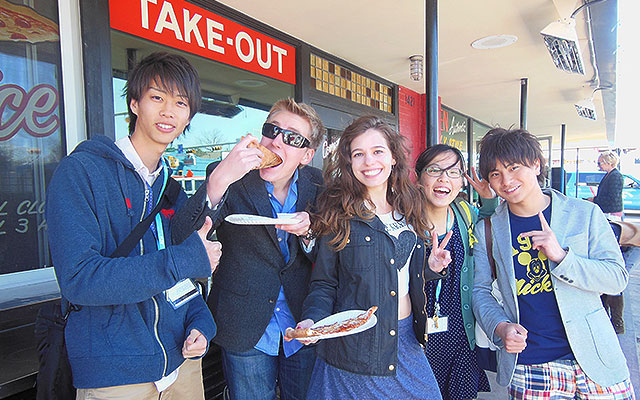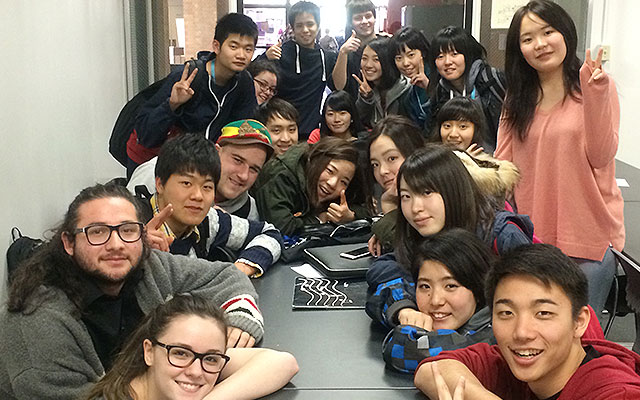 Why ACCESS? Part 4
Get to Know an APU Partner University! A Path to Long-Term Study Abroad After Enrollment
Founded in 1885, St. Edward's University (SEU) is a historically Catholic university, as well as one of the partner universities with which APU is currently building a close relationship. The university is known in particular for the quality of its liberal arts curriculum, encompassing the arts and sciences and lifelong education, and also offers several study abroad programs. The partnership agreement between APU and SEU enables yearly exchange between students from both universities through programs such as ACCESS, two-month study abroad (GCP), and semester- or year-long student exchange programs.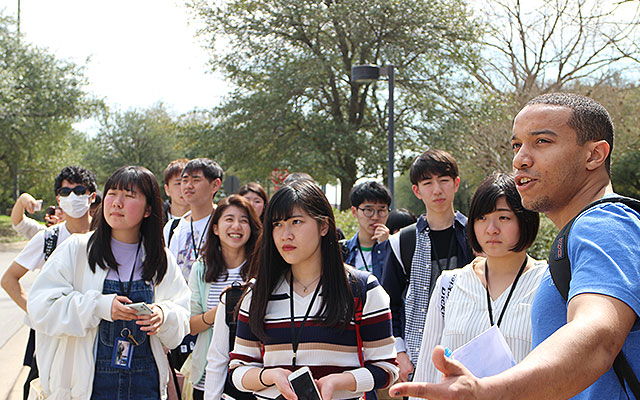 Why ACCESS? Part 5
Study Abroad in a College Town Famous for its Music Scene!
SEU is based in Austin, Texas, which placed first in a U.S. News & World Report ranking of the "Best Places to Live in the U.S.A." Austin is well known for its lively music scene and brings in artists from around the world for the annual South by Southwest (SXWS) music festival. With the festival running simultaneously with the ACCESS program in March, you can hear music pouring out from every street corner. In addition to beautiful street views, Austin also boats several nearby nature spots and an agreeable climate, earning it the title of the most famous tourist spot in all of Texas. Wouldn't you like to study abroad in a place like this?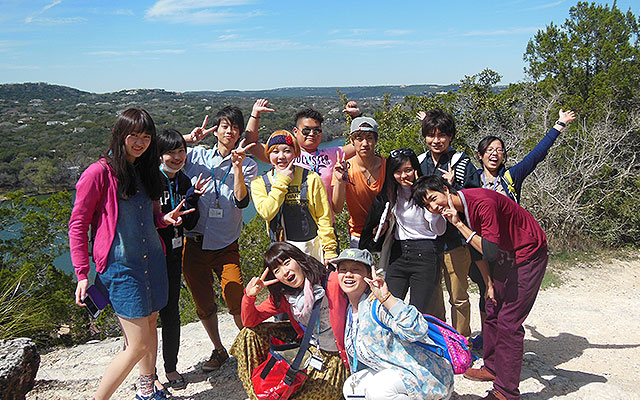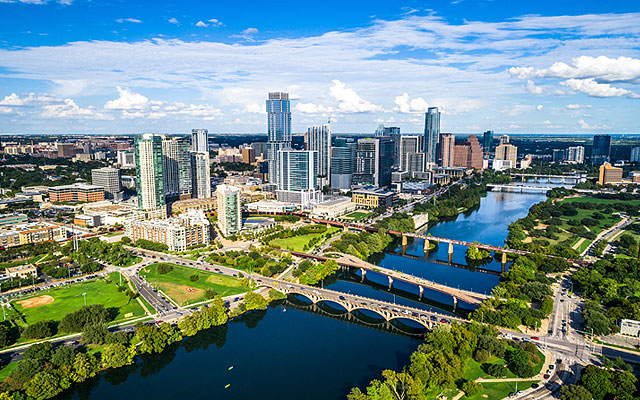 OBAYASHI Ryoya (APM) 2017 March ACCESS participant, 2019 March ACCESS student TA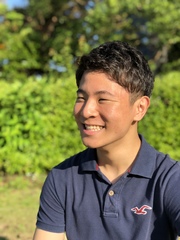 In the winter of my third year of high school, I set my sights on getting into APU with the aim of venturing out into the world. At the time, I didn't know what I could or couldn't do, or what kinds of skills and knowledge I needed to be active on a global scale. I worried that four years of university would go by without my being productive. In order to make the most of my time after enrolling, I decided to join the ACCESS program.
Participating in ACCESS, I experienced the regret of not being able to become closer with my American friends due to my limited English, while also developing a network of friends who could support each other's dreams. There are times when I get discouraged when chasing my own dreams. At such times, I think back to those feelings of regret during ACCESS and get support from the friends I made there.
I would absolutely recommend ACCESS to people looking for ways to maximize their APU experience and spur their personal growth after enrollment. Putting your all into those two weeks of ACCESS and coming through successfully, you get a unique taste of what life at APU is all about.