Venture out into the world! A program tailored to your interests.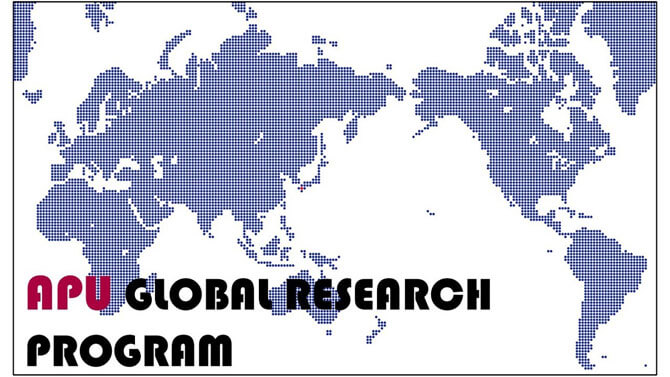 What is the APU Global Research Program?
Through the APU Global Research Program (AGR), students acquire research skills related to their topics of interest in each APS area of studies. Students take a hands-on approach based on their research plan at each program site and compile their results into a report.
In 2019, AGR ran in three countries:Sweden, Vietnam, and China.
【Why AGR?】*Click to go to each page!
Why AGR? Point 1
Customize your learning!*
In the case of many university programs, the destinations, daily courses and topics, program dates, and transportation options are all predetermined by the university. However, the only thing decided beforehand in AGR is the "destination." The program allows for a great deal of self-direction, with participants free to travel where they like within a designated area or city in each country.
Going beyond mere sightseeing, AGR is an opportunity for students to deepen their learning in a study area with the help of APU faculty.
*Group activities are required during the field activities, so individual interests may not always take priority.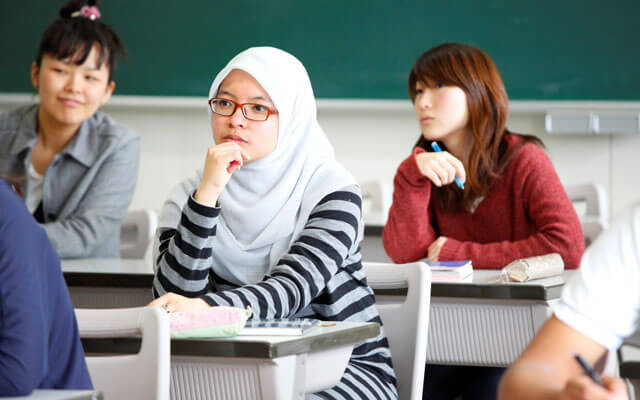 Why AGR? Point 2
Acquire practical research skills.
Through this program, you can take lectures on field research methods as early as your second year, while also taking on research activities during the 5-day training period. The APU curriculum allows students to focus on courses in their major beginning in their second year. AGR builds on this foundation by enabling you to go beyond mere theory and actually conduct research in a specialized field, deepening your own interests.
You will learn basic research methods central to the sociology field, such as "how to set up research themes," "how to create research plans," "data collection/analysis methods," and "stakeholder analysis." Acquiring these research methods will not only enrich your studies at university, but also broaden your perspectives toward society and the world.
(Photos of field research.)
Why AGR? Point 3
Receive thorough on-site instruction!
As you learn and practice new research methods, you will experience your share of failure and success. However, rest assured that faculty familiar with the location will always be on hand to help. Throughout the program, faculty check upon students' progress and offer advice when needed. The process of trial and error will teach you the difficulties associated with research how to overcome them.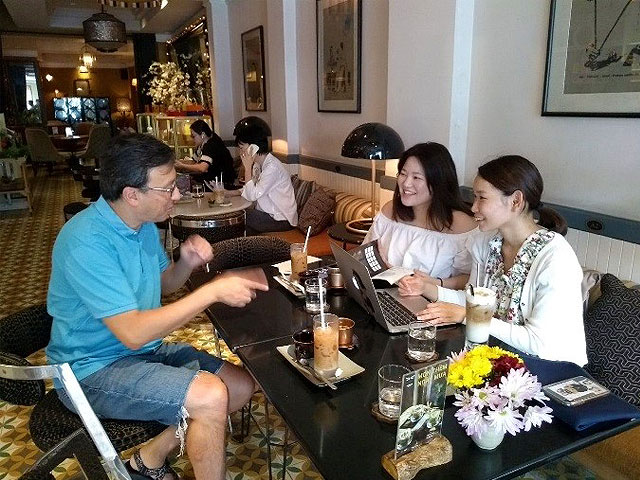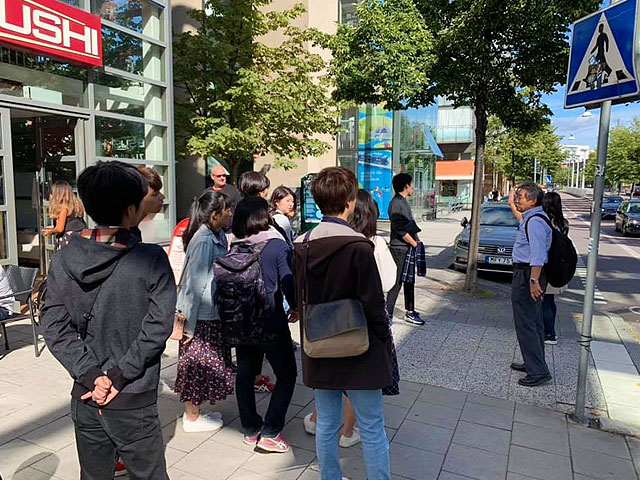 (APU faculty with students.)
Why AGR? Point 4
Enjoy on-site activities beyond the program period!
AGR participants meet at, and go their separate ways from, the program site. Therefore, you have the option of arriving early or remaining on site before and after the practicum period. By traveling to other countries or to areas near the program site, you can delve deeper into your research topics and continue field activities without having to worry about time constraints.
(Note: APU holds no responsibility for activities outside the program period.)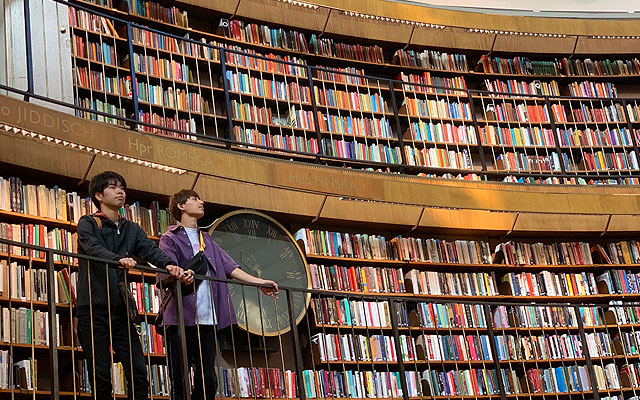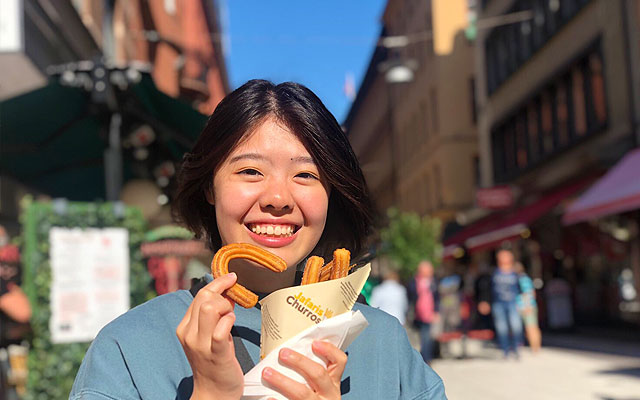 Messages
AKIYAMA Sho(APM) Participated in the AGR Sweden in 2019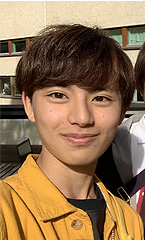 The reason why I participated in AGR was that I found it attractive to be able to form a research team with the members I preferred and to conduct research on themes based on interests. Although I am a student from the college of International Management, I have always been interested in the field of tourism that is in the College of Asia Pacific Studies. Therefore, by dealing with the theme of "cashless payment in tourist spots" with friends who are studying tourism, we were able to conduct a cross-sectoral survey on the subject of both economy and tourism. I feel that I have acquired the skills to set my own research themes and to put the steps in practice for conducting research while backtracing my steps as necessary for my team.
Though I thought that Swedish cashless payment app was a payment method before I went there, I discovered that it was actually popular as means of money transfer between individuals. From that experience I've learned that it is important to verify the hypothesis by going to the site on my own.
Next year, I am going to study abroad at an Austrian university that is located in the famous tourism spot, so I would like to learn more about the relationship between payment methods and consumer behavior while making the best use of the knowledge that I've gained through AGR.
Application Information
Application period
(tentative)
November to January of the following year.
How to apply
Online application form will be released during the application period.
(Please refer to the application link below.)
Eligibility
2nd – 6th semester students as of Fall 2019
Application link
https://en.apu.ac.jp/academic/page/content0310.html


※Please visit the application page to see photos from previous programs through the Instagram official account.