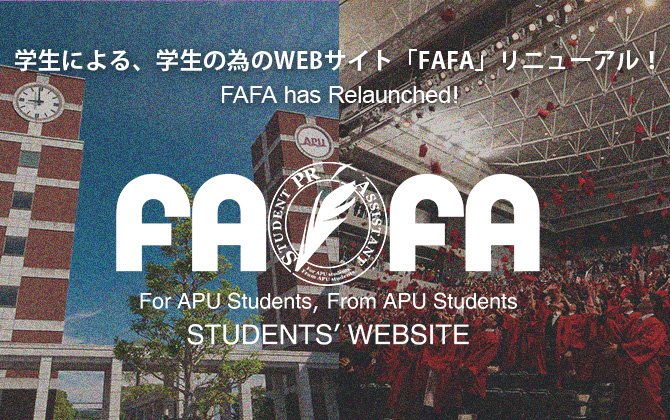 ↑The FAFA website can be found here.
The FAFA (For APU Students, From APU Students) website has been updated and relaunched.
The revamped website will allow students to continue enjoying all previously offered content categories including:
(1) Special: a wide range of information about original projects created by Student Press Assistants (SPA).
(2) Student Life: Packed with useful information about APU life such as circle and event-related news, this section also includes interviews with students.
(3) Professor Close-Up: A presentation of the more personal side of APU instructors, something you won't see in the classroom.
(4) Club & Circle: Information regarding club and circle activities at APU.