Developing true global communication skills through dormitory life.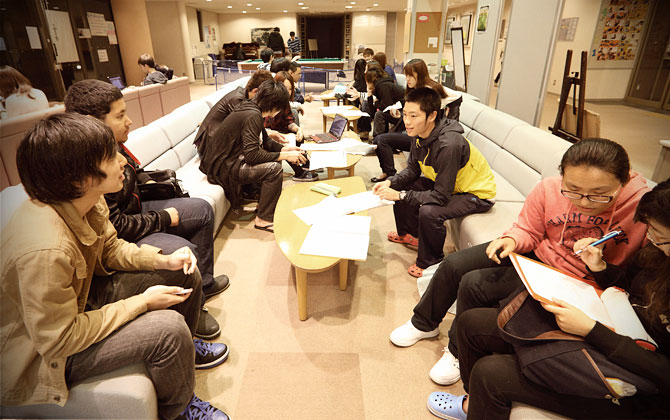 AP House, the on-campus student dormitory, is home to approximately 1,300 domestic and international students from over 50 different countries and regions around the world. International students spend their first year at AP House while they adjust to the manners and rules of life in Japan.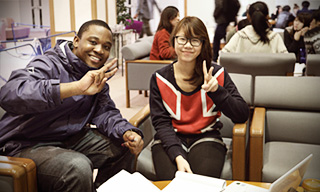 Building friendships with fellow students of different linguistic, cultural, religious, and lifestyle backgrounds is a truly stimulating experience. While such differences can often be the cause of disagreements or friction, they can also lead us to outcomes that, unlike a single 'correct' solution, can satisfy everyone. Living together, exchanging opinions, and occasionally clashing with each other is what dormitory life is all about. But through these experiences students develop mutual respect, friendships and also their communication skills. Experiencing life at AP House will no doubt challenge your ideas of 'common sense'.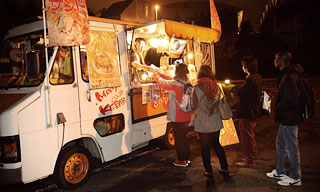 Student dormitory AP House, please see here for more information.