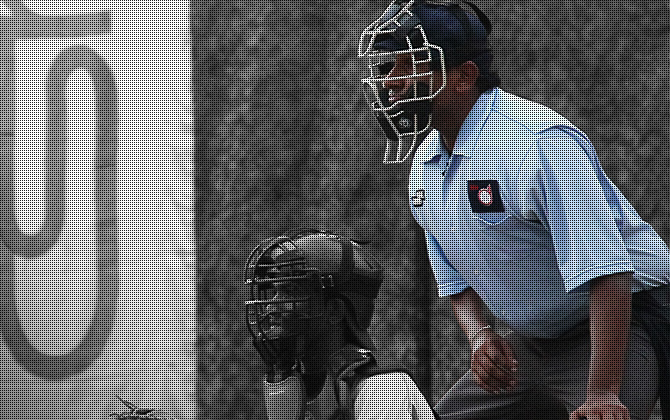 The footsteps of a Sri Lankan APU graduate

"Play ball!"
Up goes the call from APU graduate, Sujeewa Wijayanayake, to mark the start of the opening game at Sri Lanka's newly built baseball ground – the first in South Asia.
No doubt the ground appeared differently when seen through Sujeewa's eyes.

"My dream has come true. I cannot express my happiness in words"
The opening game was also the realization of a dream he had held for 10 years.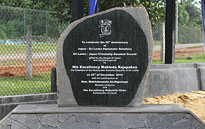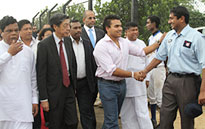 Sujeewa first encountered baseball as a high school student when he met a Japanese advocate working to spread the baseball culture. This fueled his dream of 'building a baseball ground in Sri Lanka and helping to spread the game in my country'. After working first in Sri Lanka for a few years, Sujeewa became a member of the APU community in 2006 – marking the beginning of his journey to realize his dream.

"'I can do it someday. I can do it if I try. I will never give up'. My dream for a baseball ground was always in my heart". Just having a dream in your heart, however, doesn't guarantee that it will come true. His next step was to begin studying how to become an umpire, on top of his usual schoolwork. Even after graduation, he continued to study towards becoming an umpire and ultimately gained his Japanese high school, university and amateur baseball umpire's licenses – a first for a foreign national in Japan.

During his time at APU, Sujeewa also worked to help introduce baseball in Sri Lanka by collecting disused baseball equipment including bats and gloves from Beppu City amateur baseball team members, and other donations through his contacts in the Japan Professional Baseball Players Association. He managed to gather enough to fill an entire shipping container and, through the goodwill of others, ship it across the sea. The next step towards realizing his dream came when he met the Sri Lankan Minister of Sports while arranging for the equipment to be donated. His dream was moving steadily towards becoming a reality.

Through the Minister of Sports, he then gained an opportunity to meet the Sri Lankan President, sell him on the idea of building a baseball ground, and secure land for its construction. Through the help of the Sri Lankan government, he managed to get the support of JICA and the Japanese Embassy in Sri Lanka. Ultimately funded through Japanese ODA, construction on Sri Lanka's first baseball ground began on May 11, 2012 – the realization of a dream he had pursued for 10 years.

He was there in December 2012 to help commemorate the ground's completion.
A young man's dream had been realized thanks to the efforts and cooperation of many – it was a dream that moved a nation.

Sujeewa's next dream is to see this ground host the Asian Baseball Championship.
And so, the journey to realize his dream continues.

Related Link:

APU Student & Alumni Association Website