教育プログラム|学生生活
Jun 12, 2009
From Wednesday, June 3 until Sunday, June 7, 2009, the "Freshman Intercultural Relations Study Trip (FIRST)" to Taiwan was held in which twelve 1st year students participated. FIRST is a overseas study entrance level program for 1st year students.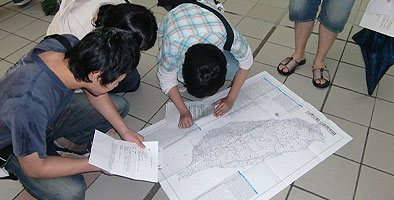 APU which places "Knowledge", "Experience" and "Exchange" as the essential elements of learning, is developing the "Active Learning Program" which places an importance on practical learning and experience both domestically and overseas. As part of this program, since AY2007, APU has held the FIRST program for 1st year students twice a year in June and November during the quarter breaks. In addition to Taiwan, there are also programs to Korea, Hong Kong and Taiwan, and through direct contact with Asian culture and society, the students are able to promote their awareness of different cultures from an early stage and decide their study goals at APU.

As part of their pre-training, the participants have been moving ahead with learning Taiwanese and getting ready for local research with the aid of Taiwanese international student TA's (Teaching Assistants). In Taiwan, the site of their training, they met with students from Tam Kang University (one of APU's affiliated universities and institutions), move to designated cities and carried out orienteering and field research under their investigation theme.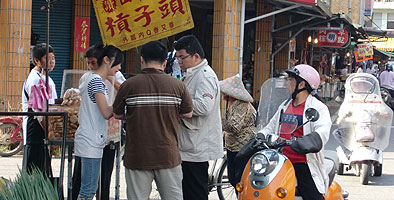 Each group worked together to complete their research and find their accommodation without the aid of a leader or TA. Furthermore, the actively engaged in conversations with the locals in what proved to be a great opportunity to polish their ability to take action and be decisive, and also their sense of responsibility in an different cultural environment.

OTSU Nana (APS1, Japan) who participated in the FIRST program, spoke of what she learned and her aspirations for the future, "When interacting with the locals we needed communication and language skills, but I also realized that it is important to try to get something across to the other person. In the future, I want to make use of my experience and face new challenges with courage and confidence."

The FIRST program also includes a post-trip training session in which the groups will look back and discuss their trip, bring together their research findings and deliver a presentation. Let's hope that they will use their participation in the FIRST program as a foundation to make the step-up to even greater overseas programs such as long term exchange trips and field studies.