Students from around the globe gather at APU where they transcend differences in ethnicity, language and culture on our multicultural and multilingual campus. To date, APU has welcomed students from 122 counties and regions (As of May 1, 2010). APU's networks continue to expand as students who develop global perspectives on campus graduate and traverse the globe. APU is also blessed with its Academic Advisors, a group of Nobel Prize winners and renowned researchers from around the globe that contributes to advancing APU's education and research, and the Advisory Committee, a group comprised of former heads of state, ambassadors, business leaders and cultural figures that supports APU in a variety of ways. These invaluable networks have contributed to enhancing student education and to producing a plethora of globally-aware students.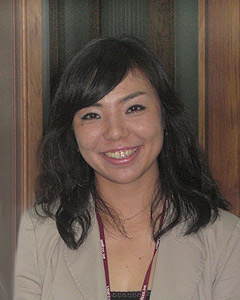 There are several instances of students using APU's networks to boost their own careers.

MURAKUMO Kazumi (Class of 2005 Spring, Japan), who currently works as a diplomatic staff member at the Japanese Consulate in Denpasar, Indonesia, began studying Indonesian after making some friends from Indonesia and meeting a faculty member she respected. As a student, she received an Indonesian government scholarship to study abroad at Gadjah Mada University. Her desire to "give something back to Indonesia" led to her current position. Last year MURAKUMO led a "Diplomatic Staff Program Guidance Session" at APU. She approached APU with the idea of creating a channel for APU students to enter careers as diplomatic staff by showcasing her experiences.


APU alumni who have joined global companies often tell us that they are able to visit foreign countries for the first time on business without trepidation because they have been able obtain useful information from friends who live in those countries. Like Ms. MURAKUMO, APU students who studied hard in our multilingual and multicultural environment continue to build robust, global networks.

We hope that APU-affiliated networks will continue to grow by way of the encounters and invaluable experiences of our students.



Images from the guidance session of the MOFA Overseas Diplomatic Mission Dispatch Staff Program (September, 2010)