From Saturday, June 2, until Tuesday, June 5, 2012, the Freshman Intercultural Relations Study Trip (FIRST) was held. This year 155 APU domestic students participated in this study program to Korea.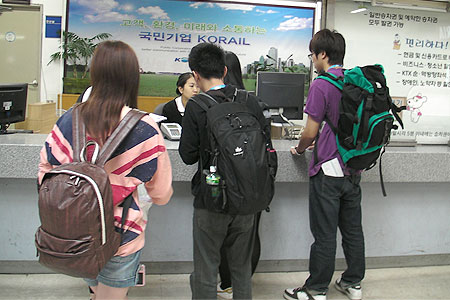 APU has developed a range of "Active Learning" programs that encourage students to engage in practical and hands-on learning experiences. One such program, the FIRST Program, is held for APU new-entrants and is designed to encourage students to deepen their understanding of different cultures, raise students' communication skills, and help students develop goals for their time at APU.

Leading up to departure, the students selected and prepared their research topics, studied the Korean language with the help of Korean teaching assistants (TAs), and prepared to put everything into practice when they arrived in Korea.

In order to navigate their way to their different destinations around Korea – decided by drawing straws – participants had to work hard and bravely put everything they had learnt into practice. Through an impromptu mixture of Korean, English and hand gestures, participants interacted with the locals and carried out their research. In this way, participants learnt how to make decisions and take action with a sense of responsibility in a different cultural environment.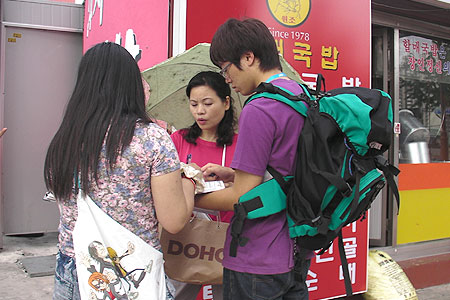 On Wednesday, June 13, participants shared their research findings. A photo contest was also held on the same day of images taken during their journey through Korea. HARA Reona (APS1, Japan) won first prize with his photo of participants speaking with some of the locals on the street.

"This was my first time to travel to a non English-speaking country and I was also the team leader so this trip to Korea was a real challenge for me. I was a bit worried that there could be locals who would respond to our questions with an anti-Japan sentiment, but everyone was so friendly towards us. I was really impressed. I hope that this experience can help me make the step up to studying language abroad as an exchange student", said Reona.