講演・シンポジウム|研究
Jan 30, 2019
Sponsored by the Ritsumeikan Center for Asia Pacific Studies, the 16th Asia Pacific Conference was held on December 1 and 2, 2018. The event saw more than 200 academics gather from organizations worldwide to present their research findings to more than 800 audience members in total.
The Asia Pacific Conference has been held since 2003. Research is presented during panel sessions on a wide range of topics each year, with a prominent researcher or individual invited to give the keynote speech. It is known as Japan's largest humanities and social sciences conference held in English.
The keynote speaker, Foreign Press Center Japan President Kiyotaka Akasaka, examined Asia's future role in the world linked with the continent's growing economic power amid a greater demand for sustainability.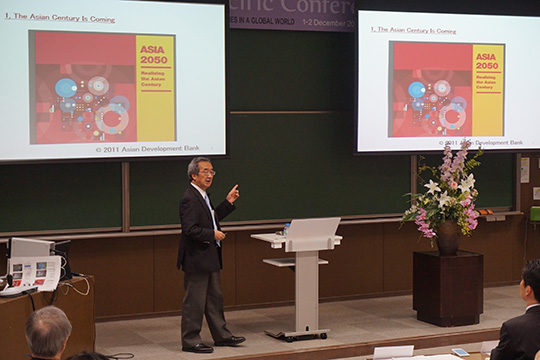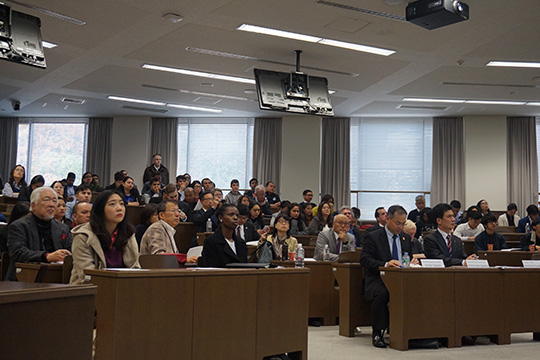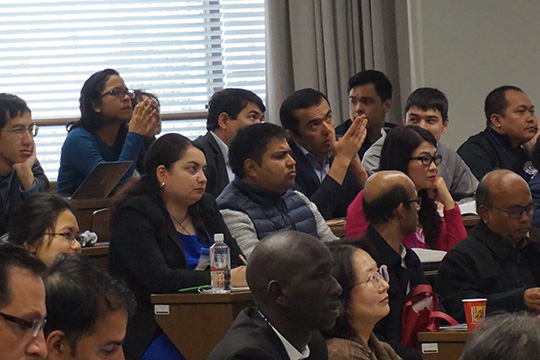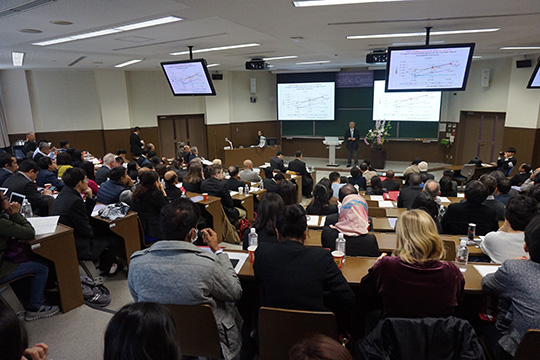 The two days that followed saw 40 panel sessions under the main theme of "Regenerating Localities in a Global World." 30 panels consisted of researchers, two of graduate students, and eight of undergraduate students. The sessions covered a wide range of topics, including education, international relations, tourism, language education, international business, and Asia Pacific studies. Participants came from eighty different educational institutions, including the University of Tokyo, Kyushu University, as well as overseas schools such as Korea University, the University of the Philippines, and the University of Oregon. Approximately 800 people attended the 40 panels in total. Also in attendance was APU President Deguchi, who participated as a panelist in the panel session "Considering University Theory: Research on University Theory from the Classical to Modern, and from the Viewpoint of Key Conceptual Questions for Present and Future Society."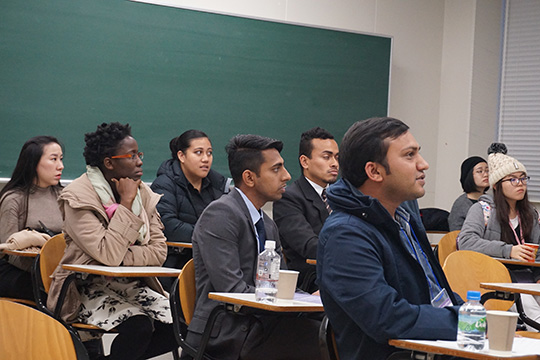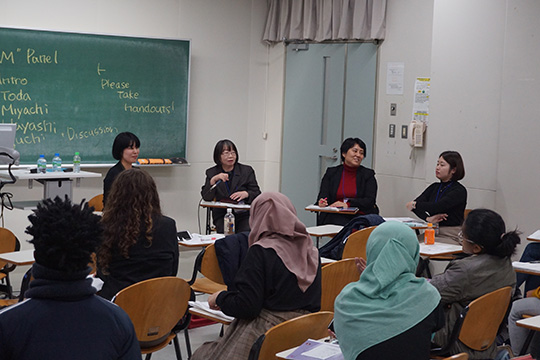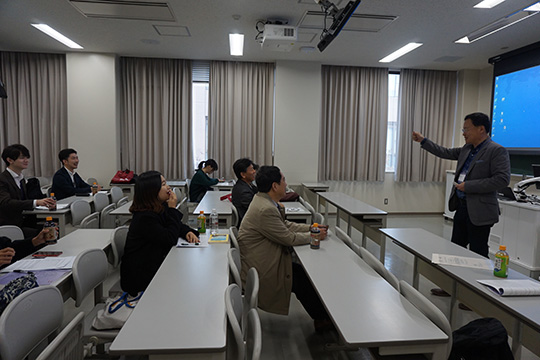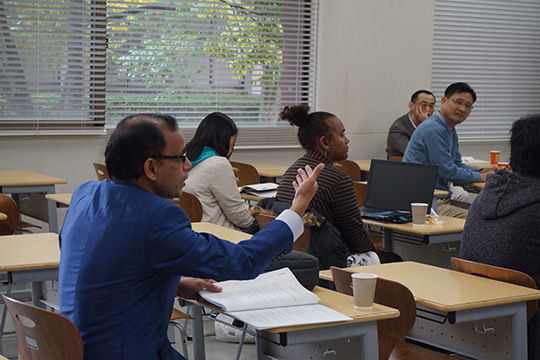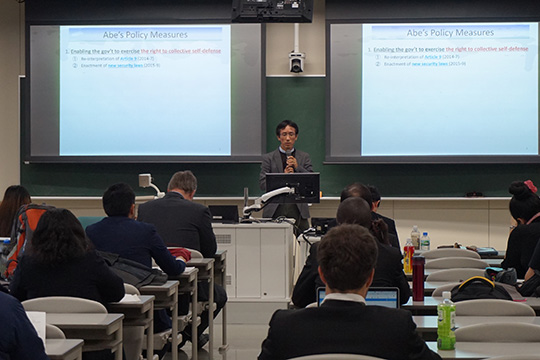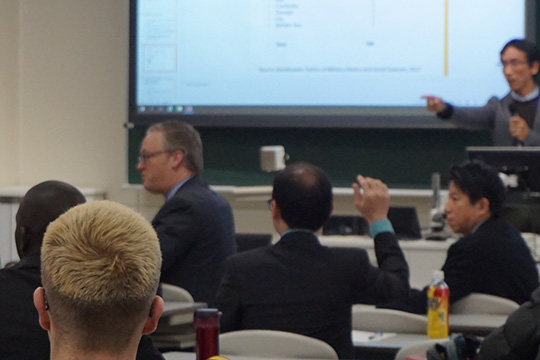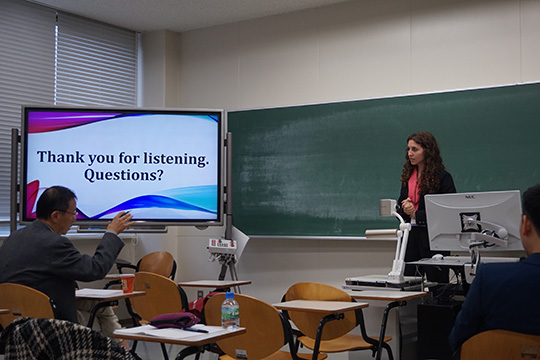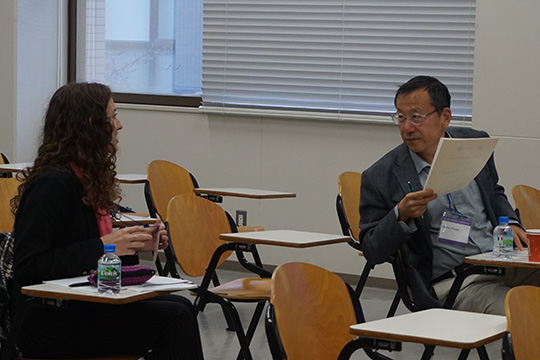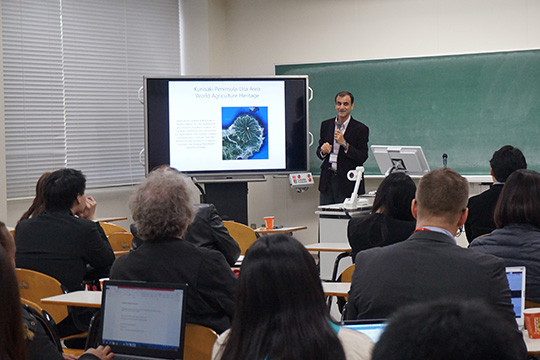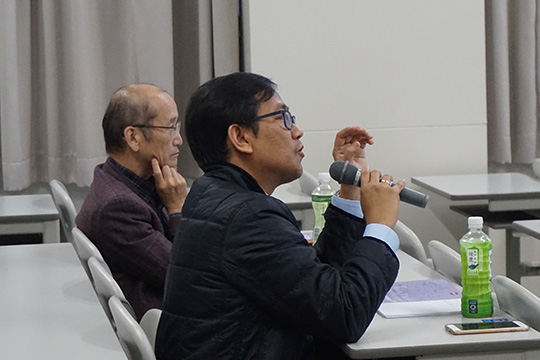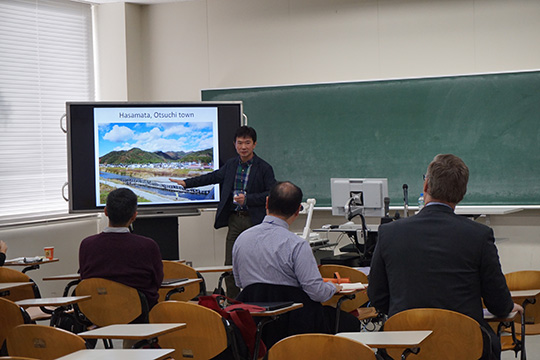 Additionally, on the day before the conference, a pre-event workshop called "National Identity and Japanese Revisionism" was jointly organized by APU and researchers from the Metropolitan University of Prague. Researchers held discussions on Japan and the relative importance of such theoretical factors as concepts, perceptions, and norms in national diplomacy and international relations.
Over the two days, attending researchers, speakers, audience members, as well as graduate and undergraduate students from APU gained new insights into many issues regarding the Asia-Pacific region at the many different panel discussions.
The next AP Conference is scheduled for November 30 and December 1, 2019. The main theme will be "Governance in the Asia Pacific: Politics, Economics, Business, and Environment."