BEPPU, Oita — The APU Library hosted an opening ceremony for the new Alumni Association Contributions section on January 29.
As part of renovations to the library, the Alumni Association donated a new set of shelves to house all of the books donated by alumni to the university. The shelves include a display to provide more information about the Association and its activities.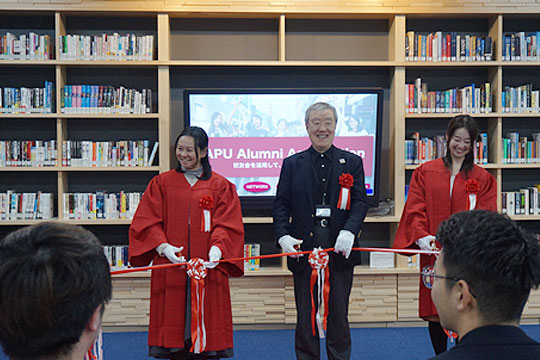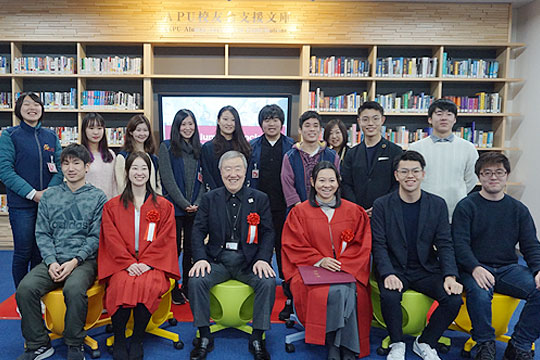 At the ceremony, students, alumni, and President Deguchi discussed the expectations of the Alumni Association, how the shelves will be used, and books that students would like to have donated.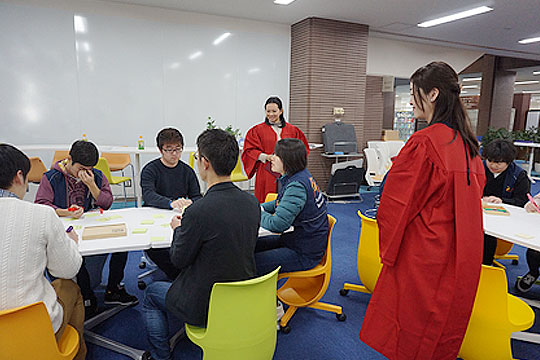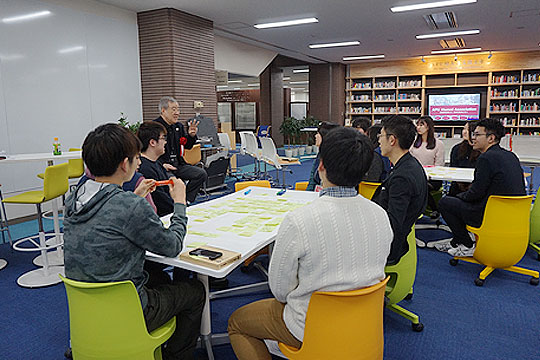 Yuki Ashimura '06 and Mai Tsumura '12 represented the Alumni Association at the ceremony, saying that the new shelves and reading area "will serve as a means to connect students and alumni."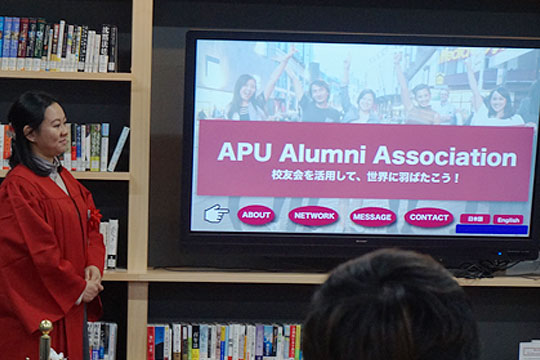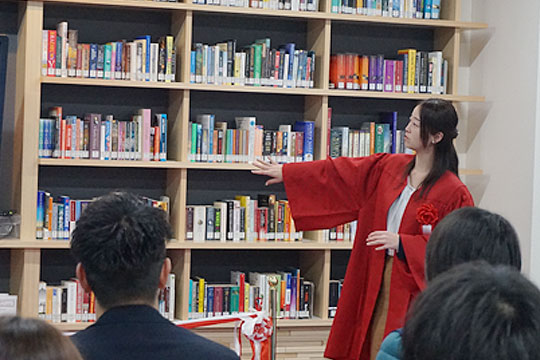 The new APU Alumni Association Contributions section and reading area is located on the first floor of the APU Library.