We are happy to announce that CIL will hold a 4-part Webinar Series entitled "COVID-19 and Beyond: Towards an Inclusive Workplace and Society" Thursdays, 7:00 - 8:00 pm.
We will have the 3rd speakers, Prof. Rebecca ChungHee Kim and Prof. Malcolm Cooper who are APU faculty members and members for CIL Research Project.
Ms. Atsuko Murakami, Executive Officer, H.U. Group Holdings, Inc. will serve as the 4th speaker. Especially, girls and women, you should participate in it!
The lecture will be held in English, with simultaneous Japanese interpretation available.
Pre-registration is required, and the number of seats is limited.
Please register now!
Pre-registration
If you have already submitted your registration and expressed your interest in attending other sessions, you don't need to register again.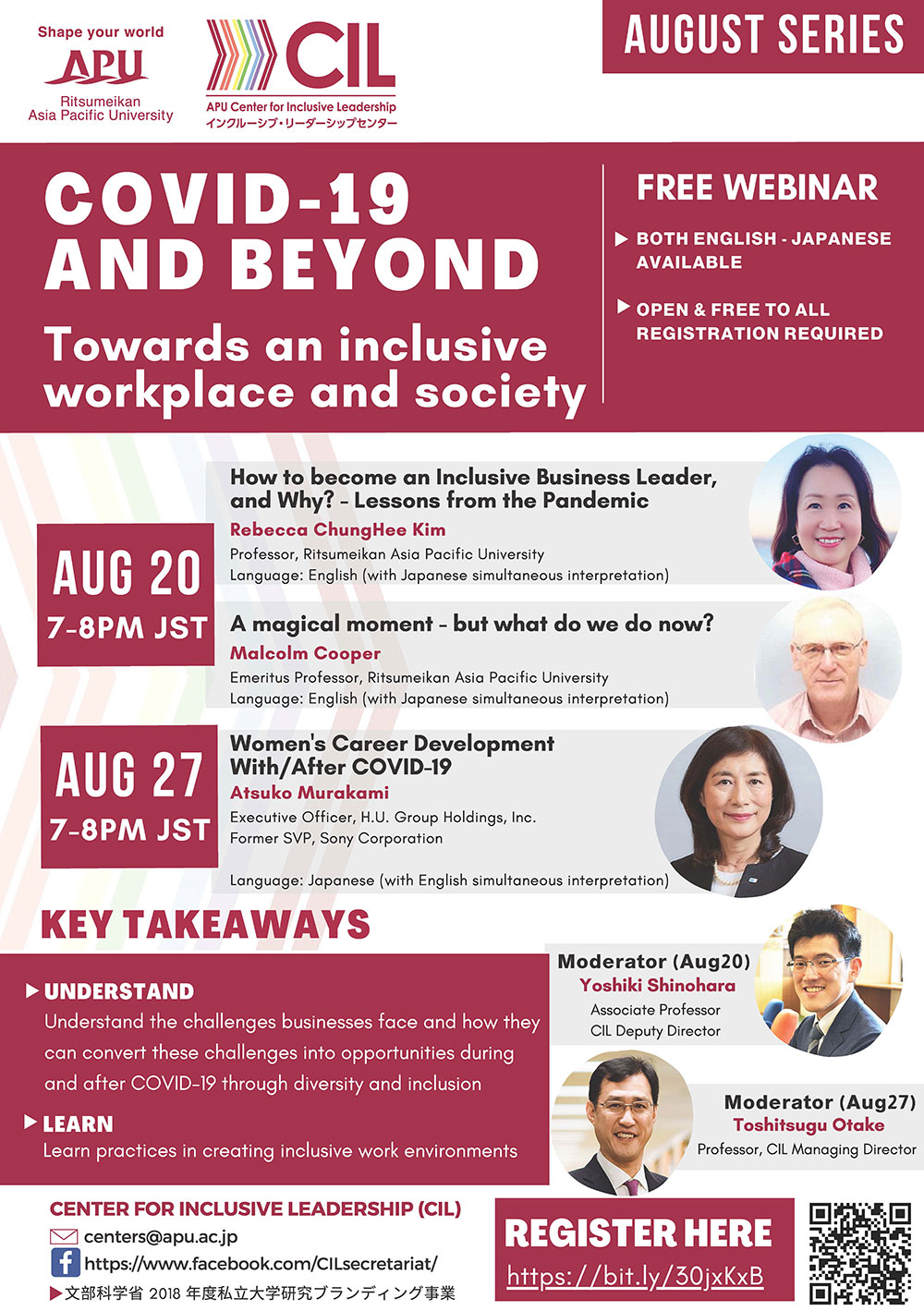 Date:August 20th (Thursday) 7 pm - 8 pm JST
Language: English
(simultaneous Japanese interpretation available)
Date:August 27th (Thursday) 7 pm - 8 pm JST
Language: Japanese
(simultaneous English interpretation available)
OPEN & FREE to ALL PRE- REGISTRATION REQUIRED
COVID-19 and Beyond: Towards an Inclusive Workplace and Society (PDF)