We are happy to announce that CIL will hold a 4-part Webinar Series entitled "COVID-19 and Beyond: Towards an Inclusive Workplace and Society"
Ms. Atsuko Nakamura, Executive Officer, H.U. Group Holdings, Inc., Former SVP, Sony Corporation, will serve as the 4th and final speaker.
She has a great career as a woman and will talk about her career and with/after COVID-19 from her experience. It is also a must-see for men to work with women!
The lecture will be held in Japanese, with simultaneous English interpretation available.
Pre-registration is required, and the number of seats is limited.
Please register now!
Pre-registration
If you have already submitted your registration and expressed your interest in attending other sessions, you don't need to register again.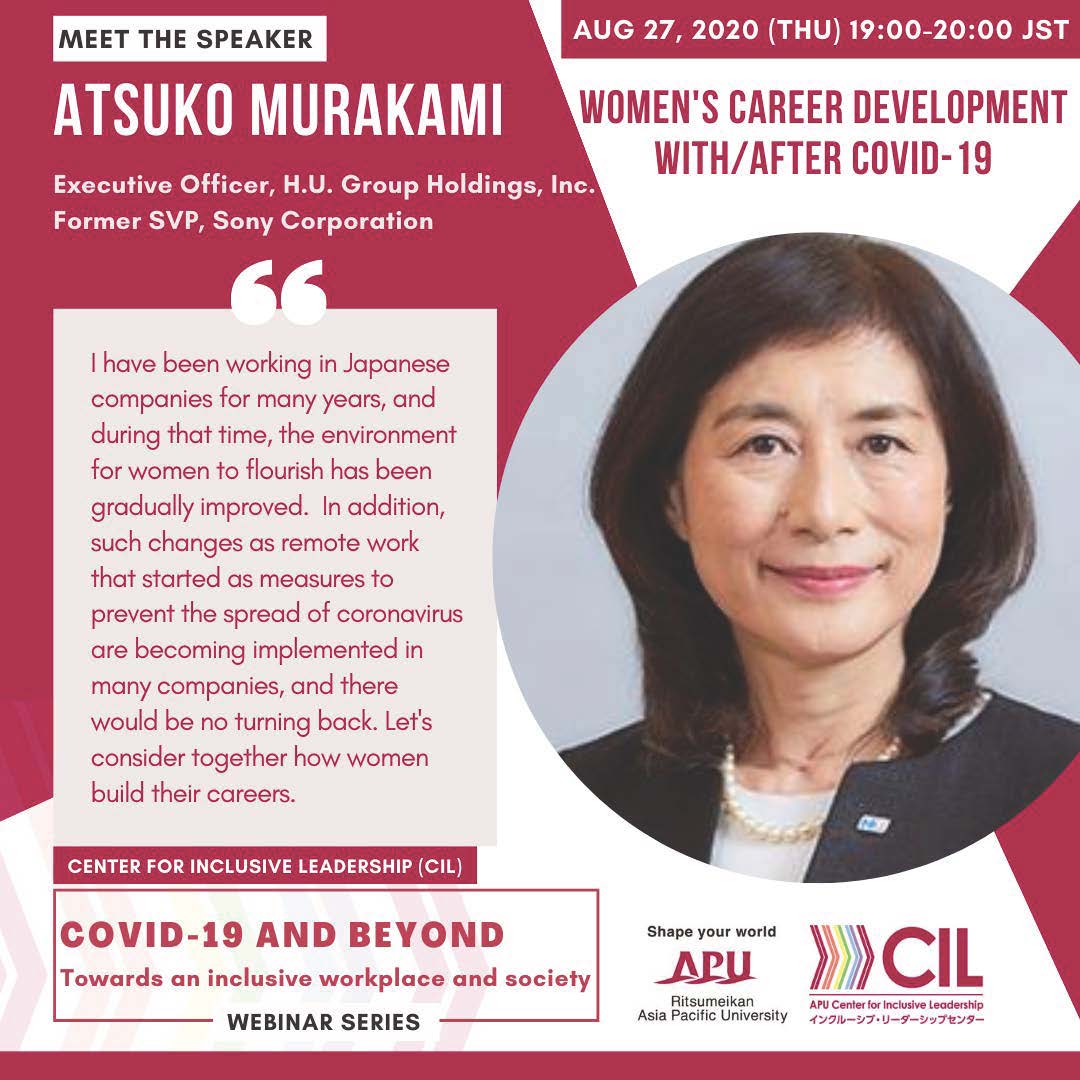 Date:August 27th (Thursday) 7 pm - 8 pm JST
Language: Japanese (simultaneous English interpretation available)
OPEN & FREE to ALL PRE- REGISTRATION REQUIREDUIRED
COVID-19 and Beyond: Towards an Inclusive Workplace and Society (PDF)