SElf CONfirmation and Development program
Teamwork
Challenge Spirits
Reflective Learner
Use of Foreigen Language
The SECOND program (Cross-Cultural Field Work) is designed to offer 1st - 3rd semester students (Domestic and International) visiting Southeast Asia through research work, more understand about the diverse cultures of Southeast Asia. At the pre-program sessions, participants choose a research topic learn about the culture and conduct research about the countries. During the field research period, students will have the chance to meet many Southeast nationals. The SECOND program is developed as a program that enables a higher level of intercultural insight improvement and subsequent professional education.( AY2016 SECOND program was the first execution.)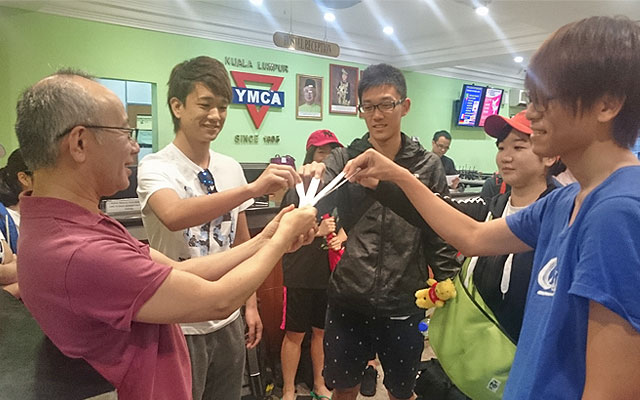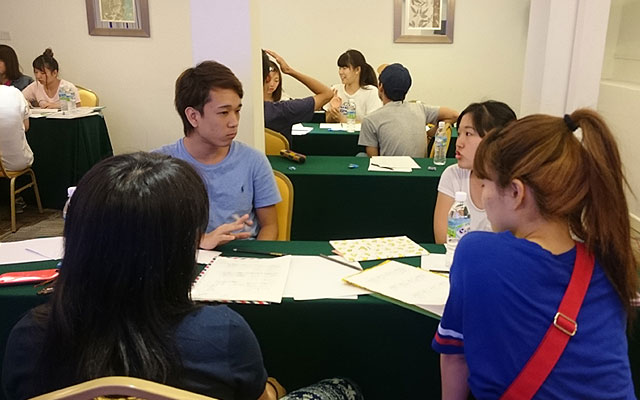 | | |
| --- | --- |
| Period : | August (approx. 2 weeks) |
| Accommodation : | Arranged by the participants in the field |
| Country/Area : | Singapore・Malaysia・Thailand・Laos(executed in AY2016 |
| Application Period : | April |
| No. of students : | 50 |
| Eligibility : | 1st ‒ 3rd semester students (Domestic and International) |
| Credits : | 2 credits |
Program Feature
【Pre-program Classes】Preparation classes before going on the field research.
【Field Research】Determine the destinations by drawing lots after arriving in the field.
Aim at destinations by yourself and conduct the questionnaire survey which has a goal number.
Reflection session is conducted in the field/ Presentations are held at the end of the field research.
Seeking applicants for AY2017 SECOND!!
Application Period: Sat. April 1 - Wed. April 26, 2017 (16:30 PM)
*The Guidance Session will be held two times as follows:
17:30-18:30, April 5th, 2017 @F201 (2nd Floor, Building F)
14:15-17:40, April 12th, 2017 @F201 (2nd Floor, Building F)
Click here for details about the application procedures and the Guidance Session.
ITOHISA Kazuki(APS)
AY2016 Fall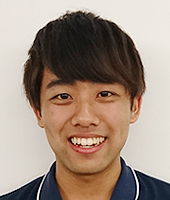 SECOND is a 2 - week program where domestic and international students conduct surveys together in four Southeast Asian countries. Only SECOND can follow through with this undertaking in a short period. During this program, p ar ticipant s will b e p laced in a challenging situation, both mentally and physically. There may be some moments when the group does not operate properly or even operate at all. However, what is important in this kind of situation, is to believe in the members of the group, work hard on the issues and persevere together until the very end. There is a tremendously meaningful lesson that will come out of it. I hope that many more students can experience this sense of achievement.