SElf CONfirmation and Development program
Teamwork
Challenge Spirits
Reflective Learner
Use of Foreigen Language
The SECOND program (Cross-Cultural Field Work) is designed to offer 1st - 3rd semester students (Domestic and International) visiting Southeast Asia through research work, more understand about the diverse cultures of Southeast Asia. At the pre-program sessions, participants choose a research topic learn about the culture and conduct research about the countries. During the field research period, students will have the chance to meet many Southeast nationals. The SECOND program is developed as a program that enables a higher level of intercultural insight improvement and subsequent professional education.( AY2016 SECOND program was the first execution.)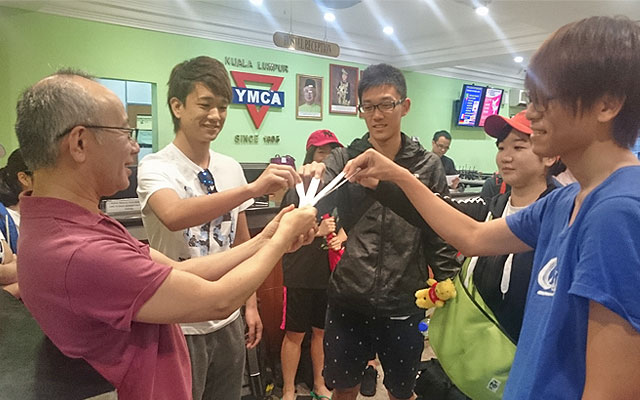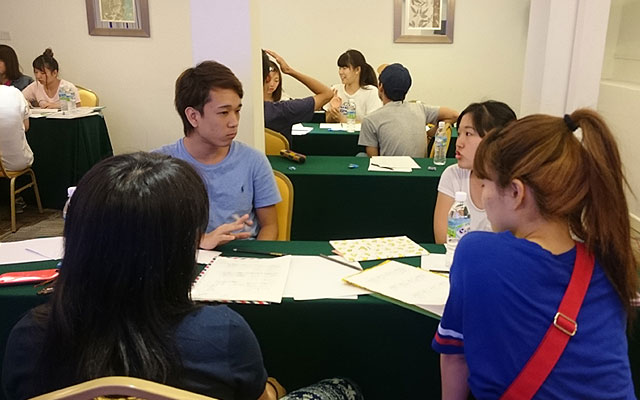 Seeking applicants for AY2018 SECOND!!
Application Period: Mon. April 2 - Fri. April 27, 2018 (16:30 PM)
*The Guidance Session will be held 4 times as follows:
17:00-, April 4th, 2018 @F201 (2nd Floor, Building F)
13:00-, April 11th, 2018 @F210 (2nd Floor, Building F)
14:30-, April 11th, 2018 @F210 (2nd Floor, Building F)
16:05-, April 11th, 2018 @F210 (2nd Floor, Building F)
Click here for details about the application procedures.
| | |
| --- | --- |
| Period : | August - September (approximately 2 weeks) |
| Accommodation : | Arranged by the participants in the field |
| Country/Area : | Singapore・Malaysia・Thailand・Laos |
| Application Period : | April |
| No. of students : | 70 students |
| Eligibility : | 1st ‒ 3rd semester students (Domestic and International) |
| Credits : | 2 credits |
| Program Fee : | Approximately 148,000 JPY |
Program Feature
【Pre-program Classes】Preparation classes before going on the field research.
【Field Research】Determine the destinations by drawing lots after arriving in the field.
Aim at destinations by yourself and conduct the questionnaire survey which has a goal number.
Reflection session is conducted in the field/ Presentations are held at the end of the field research.
KREUTER Daniel(APS)
AY2017 Spring Participant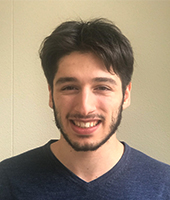 Looking back at my participation in the 2017 SECOND Program, I feel that I benefited in many ways. Most importantly, this program challenged me to visit countries I had never been to before. We communicated with people and had to navigate the land by ourselves. This required a very high level of independence, which almost every participant gained throughout the two weeks. We also had to work in teams and present our results in front of an audience, a situation we often face at APU. I am convinced that the SECOND program is beneficial to both personal growth and academic life.