Asia Pacific Conference 2021:
Diversity and Inclusion
Asia Pacific Conference 2021: Diversity and Inclusion
A new strain of coronavirus, or more scientifically known as COVID-19 has dramatically changed people's life throughout the world. Daily routine, professional activities, education in school, and healthcare in medical facilities, all of these have been substantially affected since its outbreak in the end of 2019. This virus might be counted as epoch-making infectious diseases in world history such as Plague which shook feudal society in Europe in the 14th century and Smallpox which was brought by Spanish conquerors and ruined the Inca Empire in the 16th century. Modern humans are currently experiencing such devastating impacts of COVID-19 on various factors such as society, politics and economy, which have been steadily constructed since the end of World War II in the 20th century.
One thing that human beings may be proud of concerning battles against infectious diseases in this century is the mitigation of infection of HIV/AIDS, which was promoted by civil society, philanthropic organizations, business sectors and global communities including the United Nations. The number of annual deaths from AIDS in the world was 1.7 million in 2004. However, in 2019, the death rate has declined to 0.7 million. In the meantime, damages of HIV/AIDS have reached different groups of people in unequal ways. Low income people have fewer options of treatment than high income people. High-risk groups of people in terms of HIV infections are suffering from social stigma even today. It was a tough challenge for diverse groups of people to fight against HIV/AIDS in inclusive manners.
COVID-19 is also posing unequal impacts to various segments of people. Elderly with preexisting illnesses are the most vulnerable segment against the COVID-19. Children, who are in the schooling age are frustrated by online education, being detached from friends and teachers. Workers in some specific sectors are more heavily damaged by their loss of jobs; while so-called "essential workers" are obliged to keep working. Contract workers are fired with higher probability than tenured employees. In this context women may be more likely to be harmed in some societies, including Japan, where gender inequality remains challenging in employment and promotion.
The contemporary world has to confront these multi-faceted trials stemming from COVID-19 by mobilizing various actors of the society inclusively. The Asia Pacific Conference 2021 will host presentations of studies which contribute to world peace and prosperity, social justice, environment preservation, gender equality, international development, good governance, higher human mobility, high-quality and enlightened education and many other commendable goals under this emergency situation with COVID-19. The Ritsumeikan Asia Pacific University would like this conference to be a gateway for its attendants to release new ideas, to meet never-seen-before wisdoms, and to find future collaborators of pathbreaking works.
Tatsufumi YAMAGATA, Director of RCAPS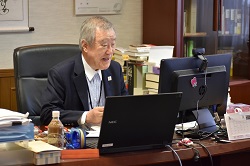 Session Titles of AP Conference 2020 (Examples)
Cultivating diversity and inclusive leadership
Culture and Geography
Education
Entertainment, hospitality and tourism
Environmental and local development
Global governance and peace
Health and disability
Human resources
Human rights
ICT and its applications
International affairs and sustainable development
Local development and social issues
Prospects for Asian paths of sustainable development
Social segregation and disparity
Supply chain and energy
Vulnerability and poverty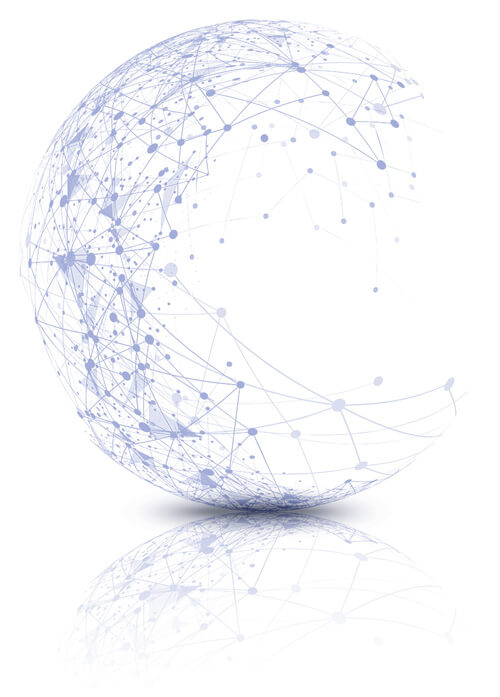 What is the Asia Pacific Conference?
The Asia Pacific Conference (AP Conference) started in 2003. Every year, presentations and panel sessions by scholars and researchers encompass a wide range of topics. We also invite well-known researchers and prominent individuals to give keynote speeches. The conference is one of the largest conferences held in English in Japan, with a focus on humanities and social sciences.
Professor of National Graduate Institute
for Policy Studies (GRIPS) Izumi OHNO
Profile
Professor Ohno specializes in international development policy, Japanese development cooperation, industrial development cooperation, business and development. Since 2002, she has been a Professor of GRIPS. From October 2018 to September 2020, she was the director at the Japan International Cooperation Agency (JICA) Ogata Sadako Research Institute for Peace and Development. She also continues to serve as Senior Research Advisor to the JICA Ogata Research Institute. She is also affiliated with the Asia Pacific Institute of Research (APIR) as a Senior Research Fellow. Prior to joining GRIPS, she worked at JICA, the World Bank, and the Japan Bank for International Cooperation (JBIC). She graduated from the Tsuda College (Tokyo), and holds an MPA from the Princeton School of Public and International Affairs (SPIA), Princeton University located in the United States.
During the Think 20 (T20) 2019 Japan process, Prof. Ohno served as a lead Co-Chair of Task Force on '2030 Agenda for Sustainable Development' and contributed to formulating policy recommendations for the G20 Osaka Summit. Since 2009, she has been engaged in JICA-supported intellectual cooperation, "Japan-Ethiopia Industrial Policy Dialogue." Over the past years, she has been actively participating in various advisory committees in the areas of international development by becoming a member and a chair of the Advisory Panel to the Minister of Foreign Affairs on the ODA Charter Review (March-July 2014) and the Advisory Committee for the Japan Inclusive Business Support Center of the Ministry of Economy, Trade and Industry (2010-2014) respectively.
Building Forward Better: What COVID-19 means for the future of international development cooperation?
The Covid-19 pandemic has had tremendous effects not limited to the health crisis, but also to whole economy and society. It has also brought an unprecedented situation where the entire world is sharing the crisis and policy experiments at the same time. The global pandemic is a strong reminder of the importance of international cooperation and raises several critical issues related to the conventional approach to international development cooperation. First, there is no "one-size-fits-all" solution, and each country, society, and region need to discover the optimal solution through trial and error. Second, the model based on the experience of developed countries is not always superior. There is no need to assume that knowledge and technology should flow "from the North to the South." Rather it is important for diverse partners to learn from each other and "co-create" them. Third, as we advance these efforts, it is necessary to maximize the benefits of digitalization while giving due consideration to our pledge "Leave No One Behind." In the keynote speech, I will first review the recent global development trends, discuss how we can/should enhance ("building forward better") our approaches to international development cooperation for the future, based on the above perspectives, and draw implications for Japan's global engagement.
Major publications
Recent Publications
Industrial Human Resource Development in Developing Countries: Knowledge and Skills in the Era of SDGs (edited with Shoko Yamada), Nippon Hyoronsha, 2021.
Leave No One Behind: Time for Specifics on the Sustainable Development Goals (eds. with Homi Kharas, John McArthur), Brookings Institution, 2019.
"A Japanese Perspective on Ethiopia's Transformation" (with Kenichi Ohno), Ch.7, in Oxford Handbook on Ethiopian Economy, edited by F. Cheru, C. Cramer, and A. Oqubay, Oxford University Press, 2019, pp.842-857.
"Scaling up Business Impact on the SDGs" (with K. Konya, H. K. Shiga, F. Murillo, and E. Charvet), Policy Brief for Think 20 Japan 2019: 2030 Agenda for Sustainable Development, March 31, 2019.
"Think 20 Japan 2019: The 'Japan SDGs Model' and the Task Force on the 2030 Agenda for Sustainable Development," Global Solution Journal, Issue 4, March 2019, Global Solutions Initiative, pp.104-113.
"Network-based Development Cooperation as a Way Forward for Japan," Chapter 10, in Japanese Development Cooperation: The Making of an Aid Architecture Pivoting to Asia, eds. by André Asplund and Marie Söderberg, Routledge, December 2016, pp.159-176.
From a Small Factory in Japan to a Global Firm in Asia: SME's Overseas Expansion Strategy & Policy Support (ed.), Chuo-keizai Publishing Co., 2015.
"China's Foreign Aid and International Aid Community: From the Perspectives of Traditional Donors and Africa" Chapter 9, in A Study of China's Foreign Aid edited by Y. Shimomura and H. Ohashi, Palgrave Macmillan, 2013, pp.193-216.
Eastern and Western Ideas for African Growth: Diversity and Complementarity in Development Aid (eds. with Kenichi Ohno), Routledge, UK, April 2013.
Introduction to BOP Business: Addressing Global Challenges through Partnership (co-authored with Hideyuki Sugawara and Shino Tsuchiya), Chuo-keizai Publishing Co., 2011.
Japan's International Development Cooperation (edited with Kazumi Goto and Toshio Watanabe), Nippon Hyoronsha, 2005.
The World Bank: Toward New Development Strategies, NTT Publishing Co., 2000.
Japanese Views of Economic Development: Diverse Paths to the Market (edited with Kenichi Ohno), Routledge, 1998.
Best Paper Award for Graduate Students
AP Conference 2021 offers graduate students opportunities for the registration fee to be waived and to be considered for a Best Paper Award with the aim of encouraging paper submissions by junior researchers. Please click here for details.