Honors Program for Global Citizenship (HPGC)
The Honors Program for Global Citizenship (HPGC) is a special program designed to cultivate role models in APU's multicultural environment to have a positive impact on other students, the university, the local community, and international society. These Honors students undertake a program taught by specialist faculty members at the same time as pursuing their regular undergraduate studies and living together with other students in AP House. The program runs for four years from admission through to graduation, and includes dedicated project work, special lectures, and monthly system of mentoring by administrative staff. Honors students live in AP House for approximately two years, but the program continues after they move out to live in the surrounding city area. It is also possible for Honors students to apply for student exchange to partner institutions abroad. As of March, 2023, the students currently active in the program are from the following countries: Japan, Indonesia, Malaysia, India, Vietnam, China, Australia, Sri Lanka, New Zealand, Austria, Nepal, United States, Pakistan, Finland, France, Bangladesh, and Bulgaria, Barbados, Thailand, Liberia and Morocco. A total of 26 students have completed the program and are active at home and overseas after graduation.
For more details about the Honors Program for Global Citizenship, please see:
https://en.apu.ac.jp/home/life/content51/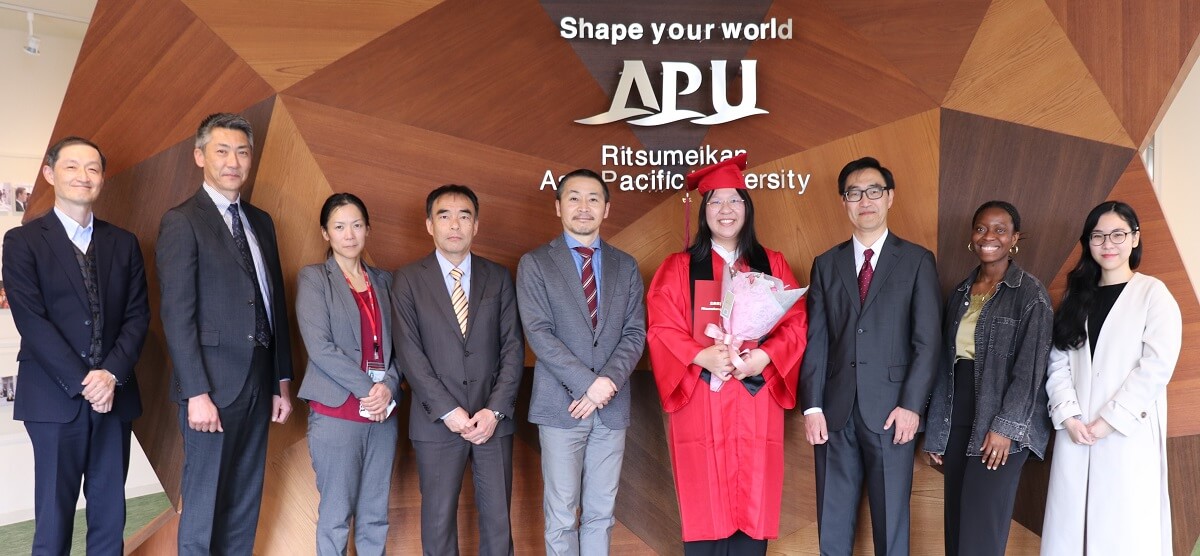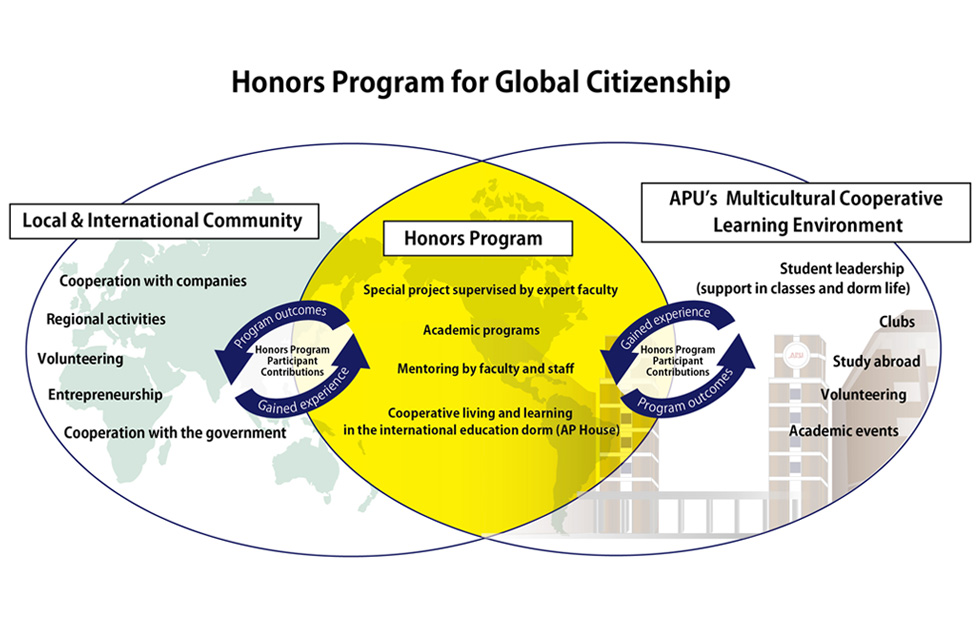 Human Library
This is an original online collection of educational videos introducing the careers of APU alumni currently active in wider society. In interviews, alumni talk about such topics as their current jobs, career ambitions, and how to spend one's time as a student.
APU welcomes students from around the world to its multicultural campus. Our students have a wide variety of career aspirations and end up following many different pathways in different countries after graduation. While our students have broad-ranging potential, one of the challenges they face is finding role models among the students who have come before them. The Human Library initiative was launched in order to address this challenge. It contains interviews with alumni playing active roles in a diversity of fields, and is used both in regular classes and in guidance sessions operated by the Career Office. Current students can access the library online 24 hours a day from anywhere in the world, making it a career resource unique to APU.
Currently the Human Library contains videos of seven domestic and international student alumni active both within and beyond Japan. More interviews will be conducted and videos added progressively to showcase the diversity of alumni careers.
The Human Library can be accessed here:

https://en.apu.ac.jp/home/global/pickup/
Global Alumni Lectures (GOAL)
We invited alumni from Japan and overseas as guest speakers to share their knowledge and experiences and talk about their careers with APU students in classes and other programs. In AY2015, we invited alumni to give an International Peace Studies lecture and speak in First-Year Student Workshop II. In AY2016, we invited alumni to give lectures during summer session, during Career Planning Week, and in Japanese and English classes.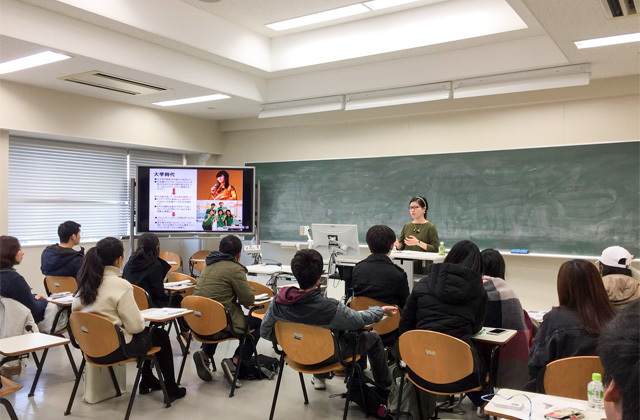 Global Internship with APU Alumni (GAIA)
Launched in February 2017, GAIA is a program in which current students undertake internships with APU alumni active both within Japan and internationally. Alumni function as role models, enabling students not only to acquire practical skills and knowledge essential in wider society, but also to learn how alumni utilize their APU studies and networks in the working world.