From December 18 to 20, 2015, a three-day kickoff workshop was held for the Institute for Professional Excellence in Global Learning. Geared at university faculty and staff from around the world and throughout Japan, including APU personnel, the event attracted 55 participants.
The establishment of the Institute for Professional Excellence in Global Learning is one key pillar of APU's MEXT-funded Top Global University Project. Working with foreign partner institutions, this new institute will serve as a hub for faculty and staff development at APU and other universities in an effort to promote global learning in both theory and practice. Furthermore, it plans to harness the experiences accumulated from providing education on APU's multicultural campus and widely disseminate its outcomes as it aims to become a center for multicultural faculty and staff development in Japan and the greater Asia Pacific region.
To spread the word of the launch of this new institute and make its goals known far and wide, guest speakers were invited from overseas to present two workshops.
Part 1: December 18
Topic:
The Three Keys to Interactive Learning: Metacognition, Mindset and Motivation


Presenter: 
Dr. Saundra McGuire (Assistant Vice Chancellor and Professor of Chemistry, Director Emerita of the Center for Academic Success, Louisiana State University)
By engaging the speaker in a dialogue, taking part in group discussions and taking a Reflection Quiz, the participants learned about the educational theories for encouraging student metacognition and instilling effective learning techniques in students.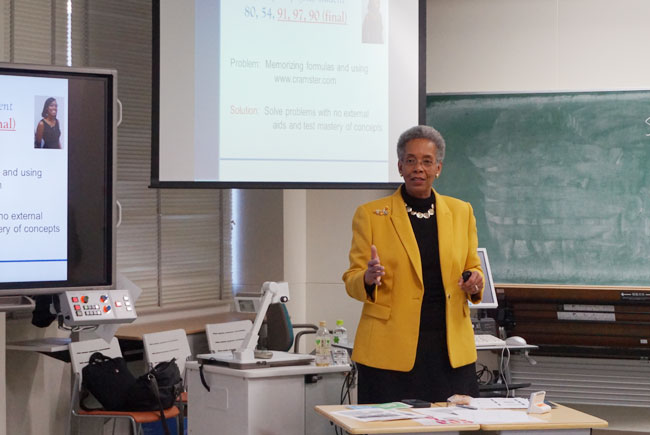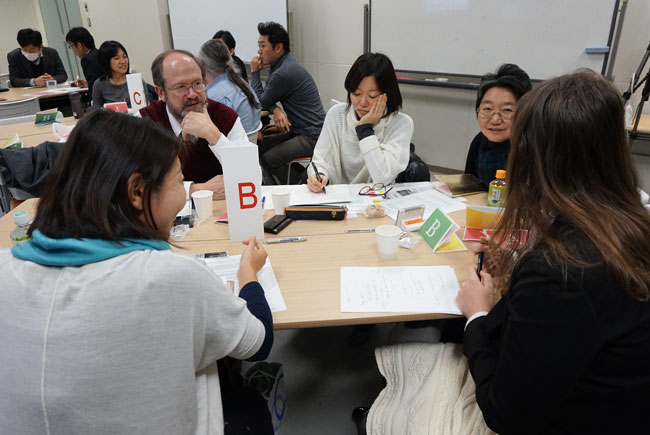 Part 2: December 19 & 20
Topic:
Communicating Effectively with Students from Diverse Backgrounds
Presenters: 
Dr. Kay Thomas (International Education Consultant and Coach, Former Director of International Student and Scholar Services, University of Minnesota)
Dr. Tatsuya Hirai (Associate Professor, Education Development and Learning Support Center, Ritsumeikan Asia Pacific University)
By engaging in group discussions and role playing with student TAs, the participants deepened their understanding of effective communication methods, multicultural communication, and active listening.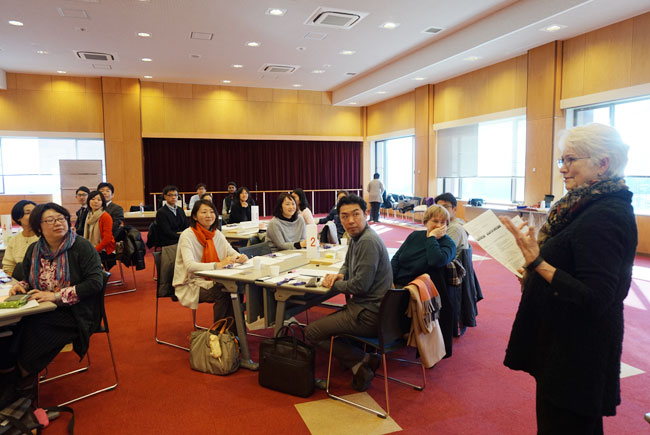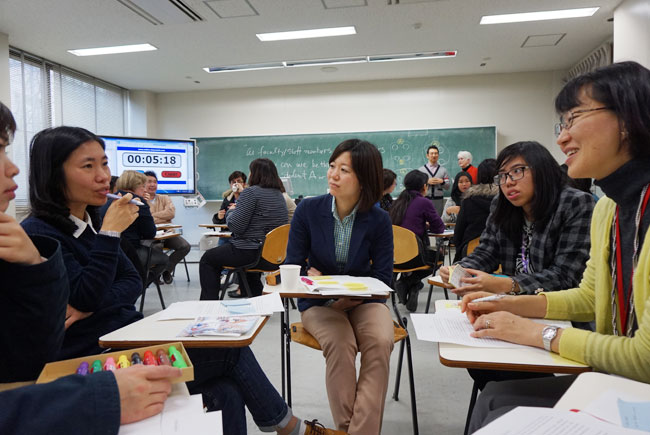 One participant said, "This workshop helped me reflect on my daily routine and teaching; it was a rewarding experience." Meanwhile, another participant commented: "In Japan, participating in an FD workshop held in English with faculty from a variety of backgrounds is something that can only be done at APU and a handful of other universities. In the future, I hope we continue opening up these kinds of workshops to people from outside APU. In fact, this workshop was open to faculty from other universities, both Japanese and foreign, and it served as an excellent chance for people from diverse backgrounds to meet and interact with each other.