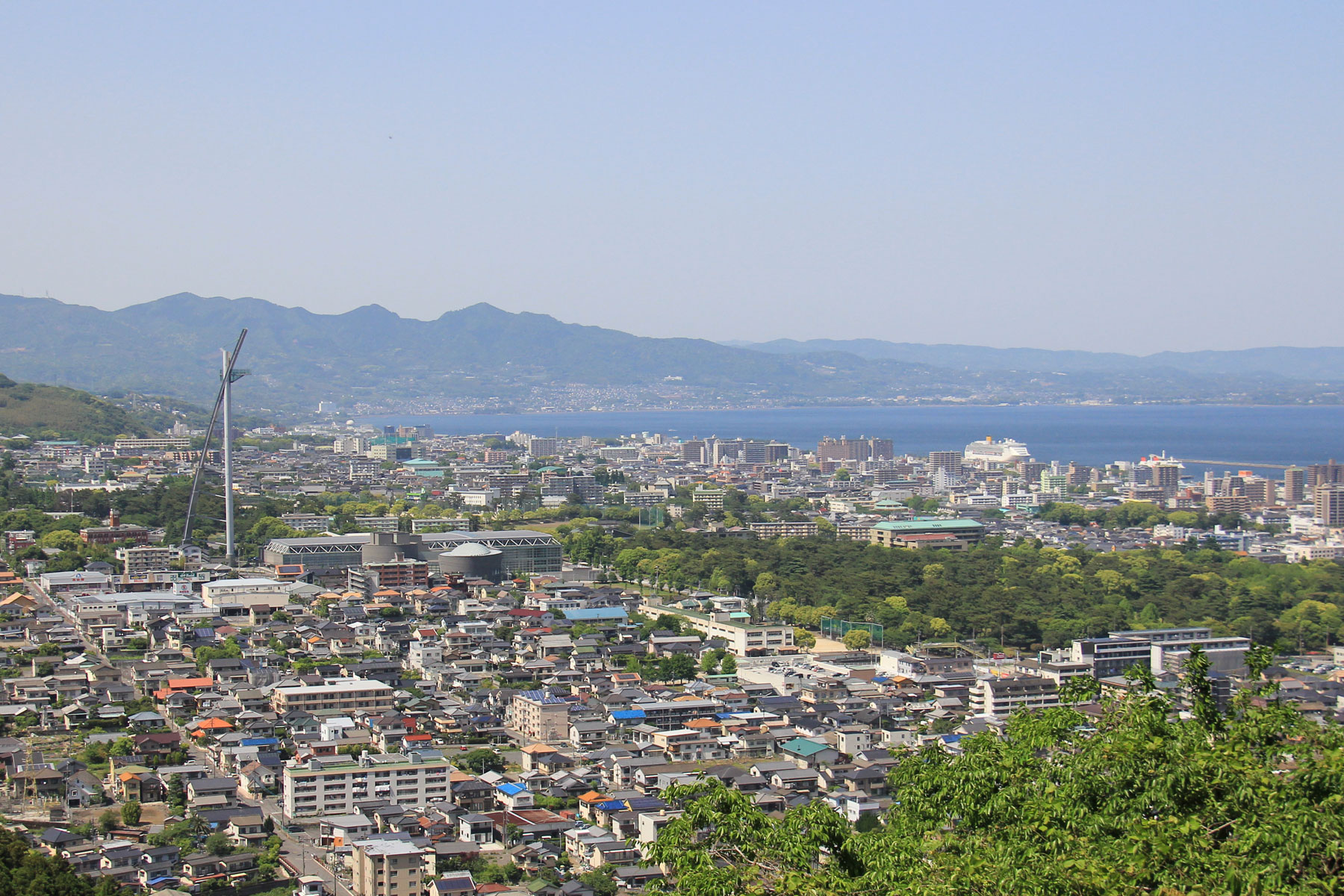 About Beppu
APU is located in Kyushu, the southernmost major island of Japan, in the bayside city of Beppu. Beppu is a mid-sized city, and thanks to its historic backstreets and abundance of hot spring baths, it is one of the country's most visited locations. Your life here will have both excitement - living in a major tourist destination - and tranquility, with beautiful natural surroundings and relaxing hot springs. This area is also both safe and very affordable, with lower living costs compared to larger cities such as Tokyo or Osaka, both of which are still accessible through the nearby domestic airport of Oita. Dive into the local culture by participating in festivals, sporting events, and other activities alongside the welcoming community.
Beppu at a Glance
116,974
total residents
4,387
international residents
2,217
hot springs
No. 1 in Japan and No. 2 in the world
for amount of hot spring water
Average Temperatures
JANUARY
5℃ / 41°F
APRIL
14℃/ 57°F
JULY
26℃ / 79°F
OCTOBER
17℃ / 63°F
Booking your Flight
The most convenient airports to get to APU from are Fukuoka Airport or Oita Airport.
When booking your flight, please proceed only after confirming the date of entrance to AP House. Regarding your returning flight, please be sure to stay at APU until the day of the back-up examinations as scheduled in our Academic Calendar so you don't miss any exams. The latest possible check-out date is stated in your invoice.
Arrival Assistance Service
APU provides an Arrival Assistance Service for new students. You will be greeted at the airport and directed to chartered buses bound for AP House 4. We will be informing accepted students of the specifics of the service once they are decided.
When not using the assistance arrival service, please refer to the below instructions to reach AP House 4 by yourself.
How to get to AP House 4
From Fukuoka Airport to AP House 4
Toyonokuni Highway Bus at Fukuoka Airport International Terminal ⇒ Beppu Kitahama Bus Stop ⇒ Walk (10 minutes) ⇒ AP House 4
Do not get off at the "Beppu-wan Service Area APU" bus stop!!
From Oita Airport to AP House 4
Highway Bus at Oita Airport ⇒ Beppu Kitahama ⇒ Walk (10 minutes) ⇒ AP House 4